I took a half day of work today so that I could go home and drove my daughter to her first baseball game. She's been excited all week. She knows that she will going to the "Phillies" game. I am not sure what she knows what that really means.
The weather isn't perfect. It's drizzling. The rain hasn't stopped for two days straight. Somewhere it is probably flooding I would think. I don't think this has anything to do with Hurricane Florence. I bet that it will come and pour more rain in the next few days.
We arrived an hour early to the park. It's still raining so I am hoping that they're not going to cancel the game. That would really suck.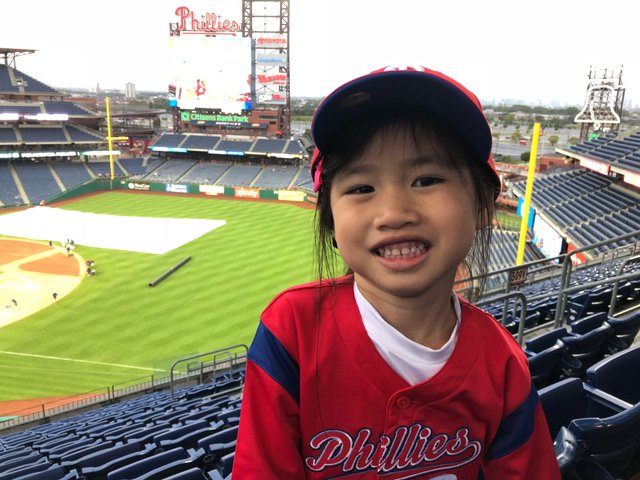 So while we wait, Vy has her dinner. It's just standard ball park food. She has some chicken fingers and gave the fries to me.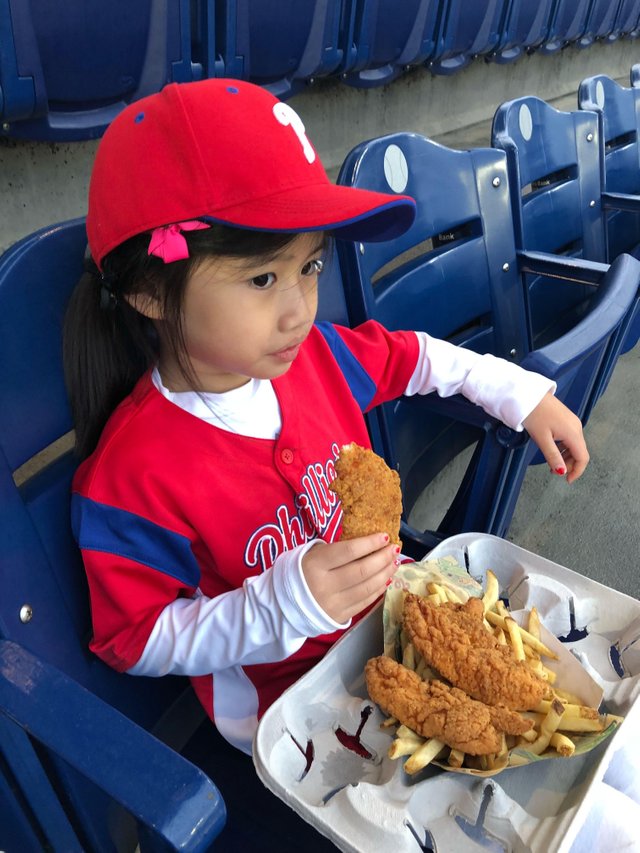 It's a little past 7pm and nothing is moving. The game was supposed to start at 7:05pm. We don't see a lot of people either. Game is officially canceled. I guess we are going home.