Between feathery tulips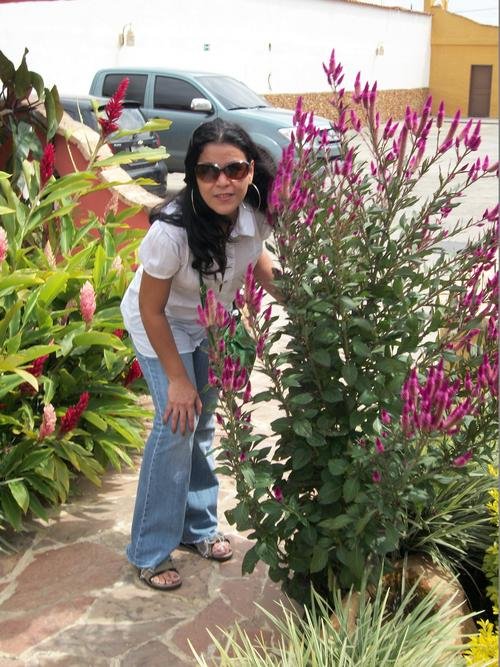 These images you see are from a trip I took to Sanare. Sanare is a small town in the state of Lara in Venezuela. This village, which is one of the highest in this state, is characterized by the preservation of part of its traditions and folklore. Nestled in the middle of great mountains, we can observe how green and beautiful and leafy gardens predominate.
This flower is called feathery tulip (Celosia argentea spicata) and has a velvet-like texture. It is a plant that requires sun and water, and when it dries, we can use the seeds that come out of the flower to reproduce them, which is done very easily. Despite this, it is an unusual flower that adorns any garden not only because of its shape, but also because of its fuchsia-red colour and its velvety texture, which invites visual and tactile delight.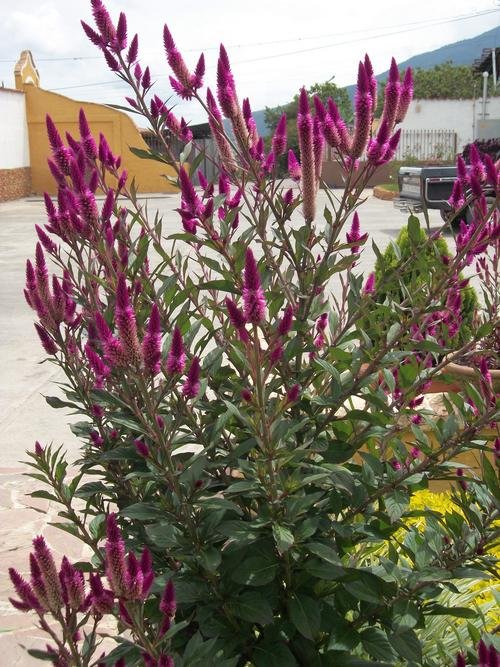 This is a flower that reminds me of my childhood, as my grandmother Eugenia had several tulip plants in her garden. I remember not only watering those beautiful flowers, but also taking the little black seeds that came out when they dried and scattering them on the black soil of the garden. Many times we would take these flowers and take them to the cemetery where my grandmother had a dead daughter. Grandma always asked me to go with her. I once asked him why he only brought tulips to his daughter and he told me that this flower was his favorite. Now, sometimes when I take flowers to Grandma's grave, I bring her tulips. I believe that tulips were not your daughter's favorite flowers, but grandma's favorite flowers.
Thank you for visiting my blog and I hope you have a good start to the week!