HERO
Yes, when I visualize my heros, they are riding a bicycles, not white stallions...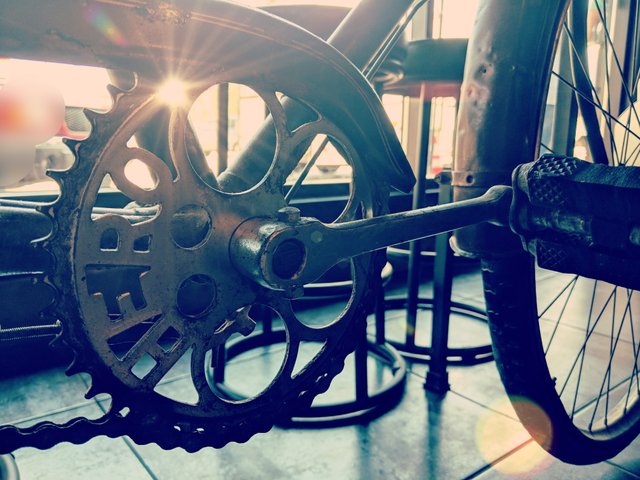 Living in Minneapolis, I can walk or bike to seemingly countless coffee shops and restaurants serving organic, fair trade, and locally sourced options. I have my favorites in various neighborhoods and feel comfortable knowing scrumptious and nutritious options are always nearby. When I visit my family members in North Dakota, I quickly feel outside my comfort zone. The nearest large city is about 30 miles away from my parent's house and even farther from my sister's. There are many enjoyable aspects of being outside the city, yet I start to crave my favorite flavors. Today I was fortunate to find my-kinda-coffee shop in the city of Fargo during a precious hour of "me-time." An internet search led me to Atomic Coffee. The description said, "local fair trade coffee and organic bites." I was sold!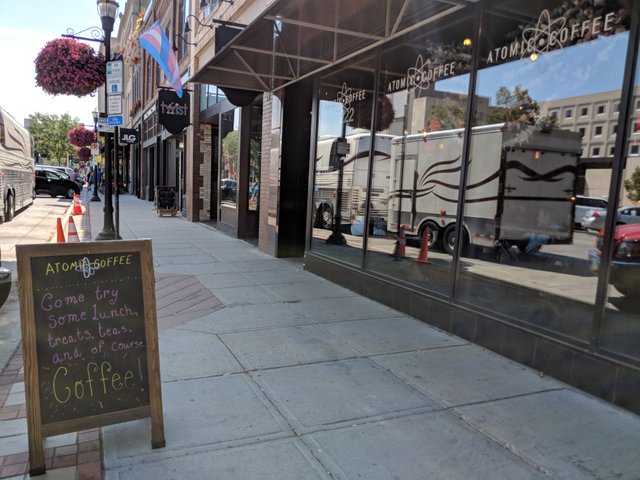 When I noticed the sign requiring cyclists to dismount and walk bikes on the sidewalks I thought it was encouraging. Enough people are riding that the city felt an ordinance was necessary.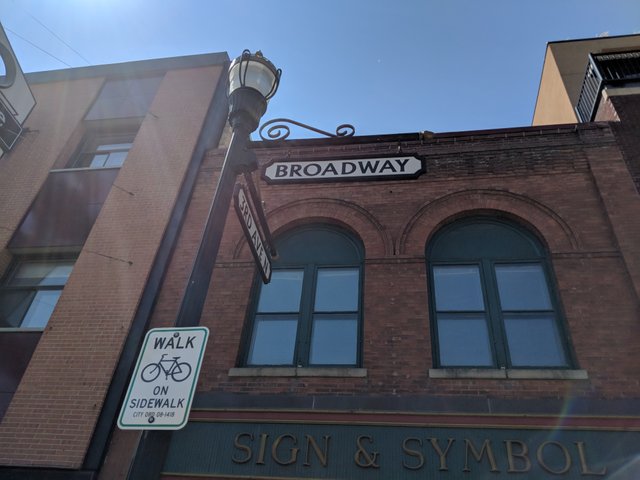 Give us bike racks and we will walk to them...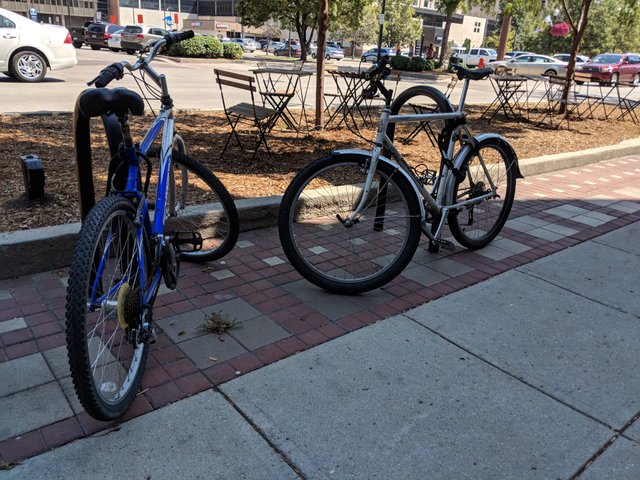 When I stepped inside, I knew it was the place for me to finally sit down and blog a bit. I started out at this bicycle table...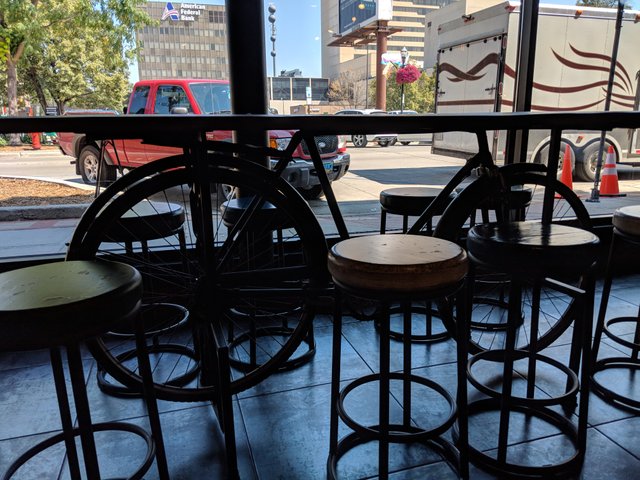 and later moved to a more comfortable seat.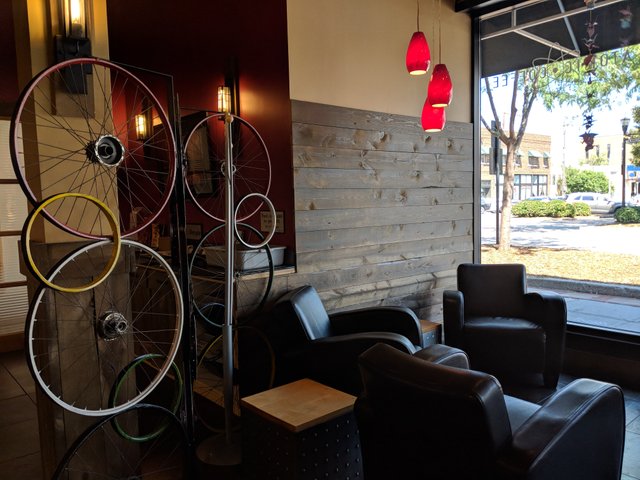 Although there aren't nearly as many cyclists as I see around home, I've been noticing bicycles roll by consistently as I type. Ah, the comfort of seeing bicycles in a vehicle-centric city. Add a quality cup of coffee and I'm feeling much better than I was driving forty-five minutes to my niece's birthday party. She is worth it, and vehicles have their place in my transportation melange. My two-wheeler is by far my favorite and definitely induces more smiles... Speaking of bicycles and smiles, my niece's biggest birthday surprise was her first bike with pedals. She started out on a Strider and insisted she was ready to pedal like her "best buddy" (her older cousin). My smile while I helped her practice riding was a reflection of how happy I felt to have another cyclist in the family. I hope I'll be an inspiring role model as she pedals her way through life.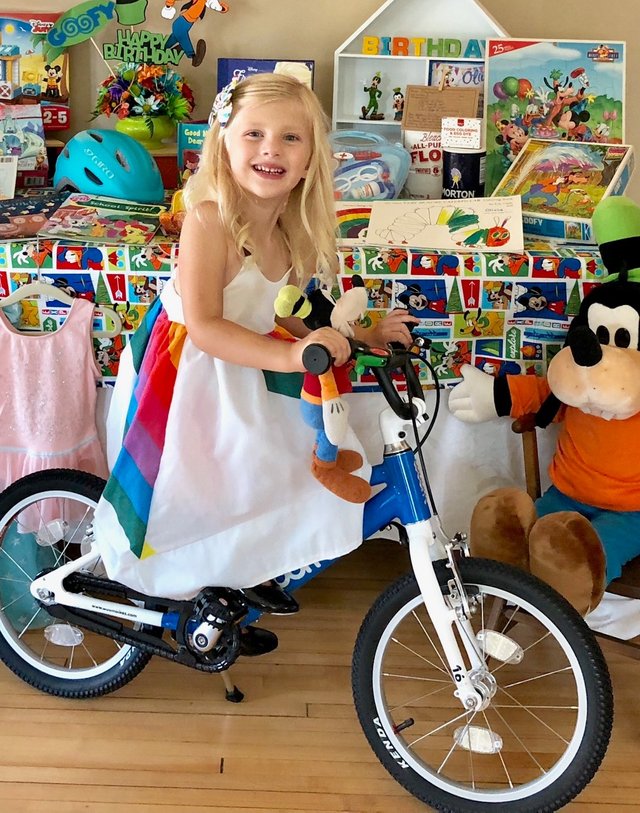 That's all the time I have for this blogging session. Thanks for reading!
Until my next ulog... ride on, steem on, and blog about it :)
What is cyclefeed?
I'm excited to share with cycling enthusiasts!
This post tells you what's up: How to Participate: Use #cyclefeed in your Posts!
Gratitude to @robmolecule and @mrprofessor for creating #cyclefeed.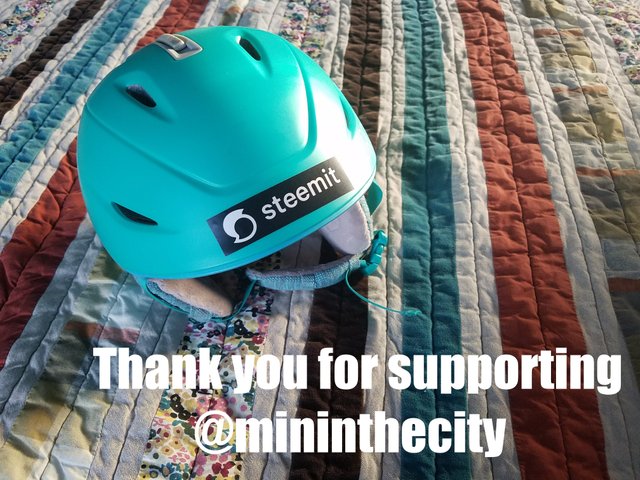 Thanks to @surpassinggoogle for initiating #ulog
All photos are my own.