Hello Steemains,
This is actually my first entry for Ulog and am presenting (a step by step approach on) an art work I made for a client of mine just few days ago.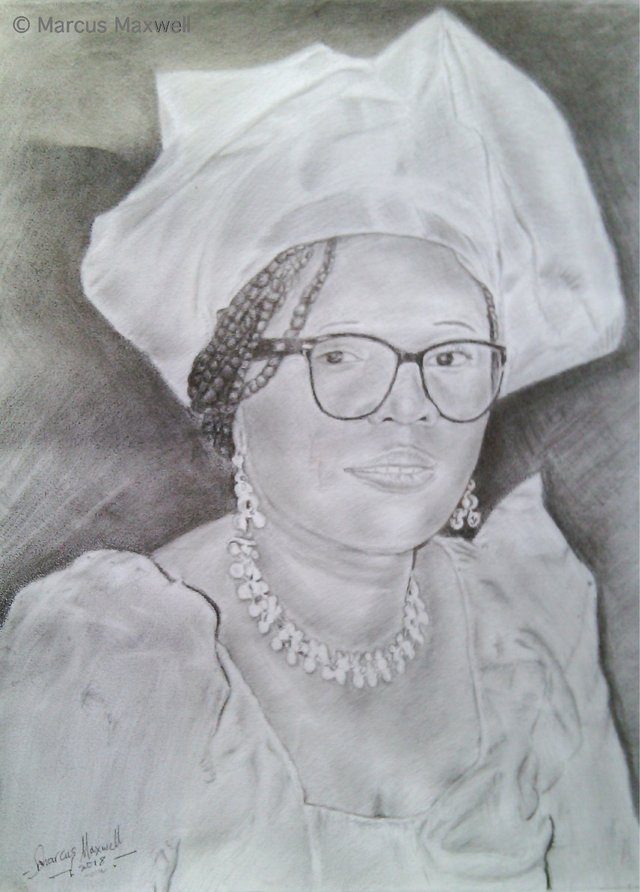 The best gift to give to your mum? - Think art.
Development process
Step 1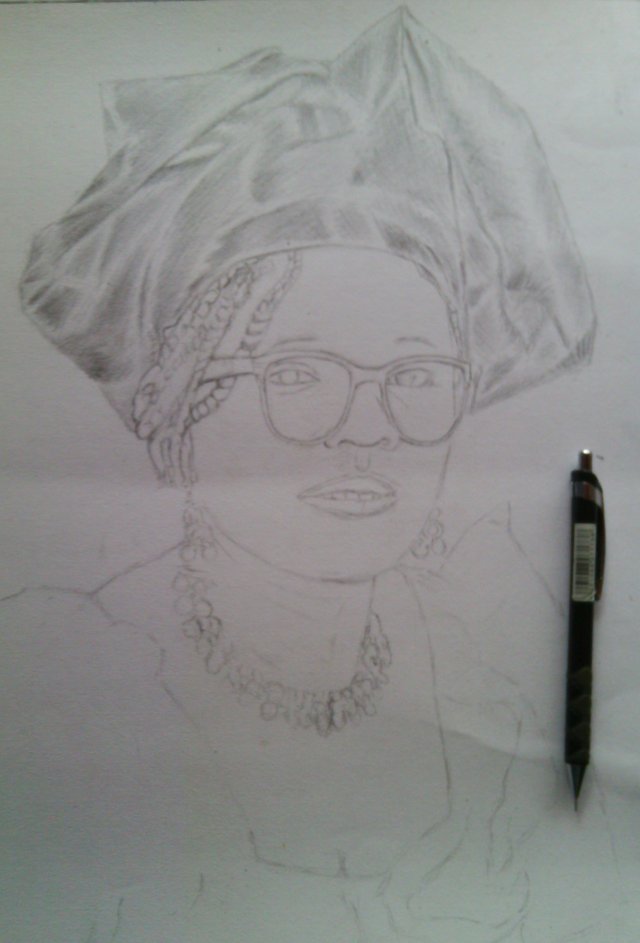 I first sketched out my model with my graphite pencil - it is equivalent to 2B pencil. Then I started working on her scarf.
Step 2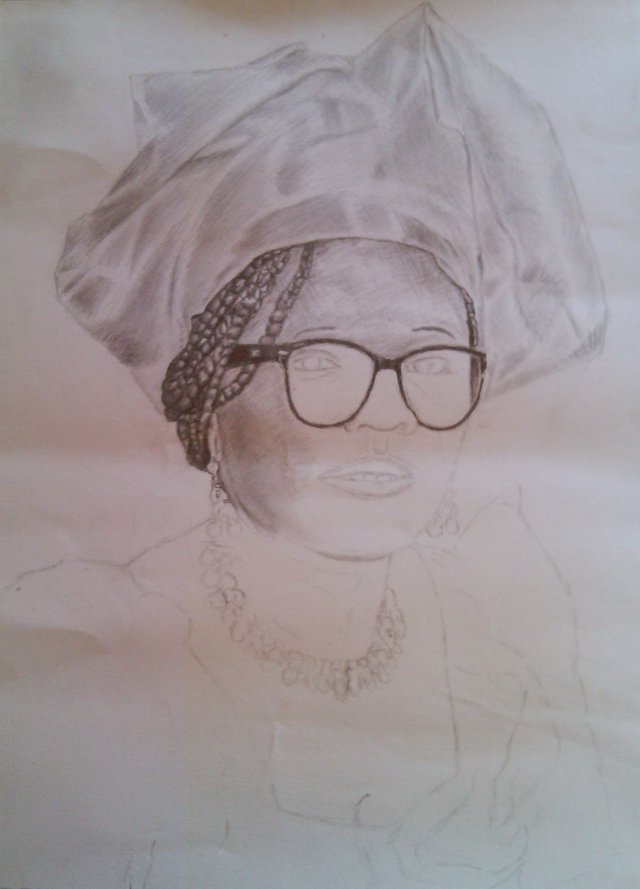 I worked on her plaited hair. Here, I used 12B pencil which gives me a darker tone to build my forms on her hair. Then I used my graphite pencil to blend the high lights together with the shade. I also used the 12B pencil to make her spectacles.
Step 3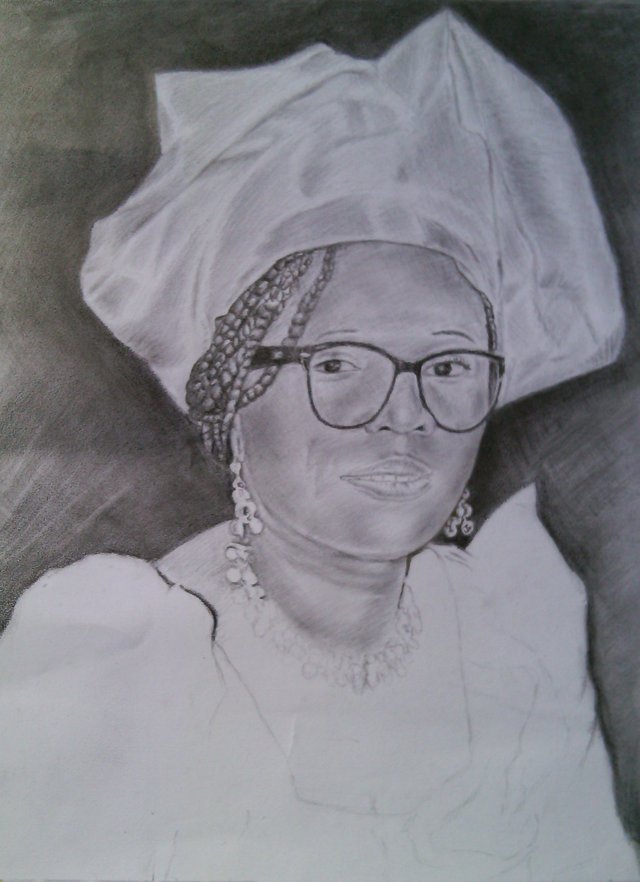 I used my graphite pencil to work on her lighter skin and build the forms in her face and neck. Then I applied the darker pencil on the background which brought out my model to stand alone.
Step 4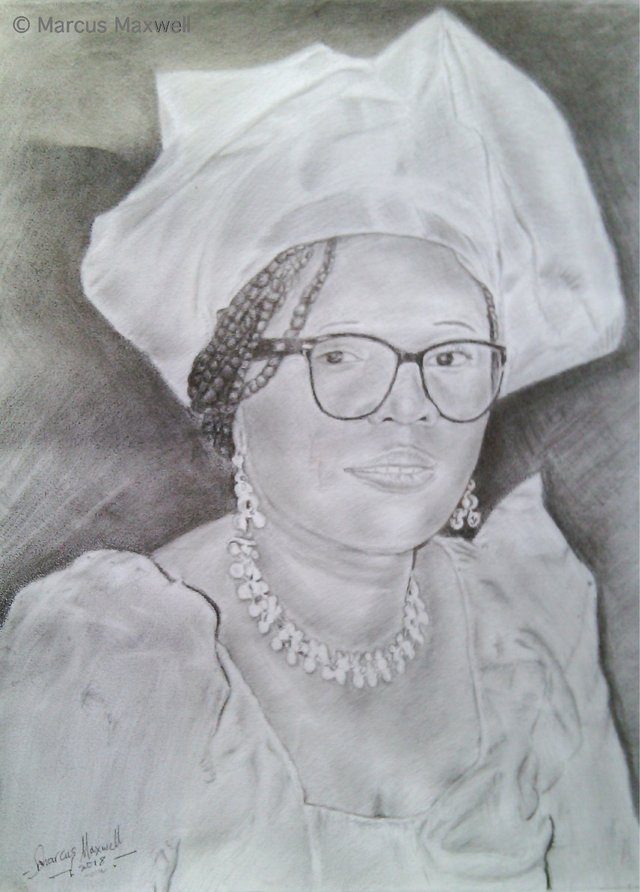 I completed my drawing by working working on her chest and cloth. Thereafter, I examined whole work carefully and make some corrections where I discovered mistakes. Finally I added my signature (name) at the button left of the drawing.
Original work by @maxijgcomm (Marcus Maxwell)
Thank you so much for reading!