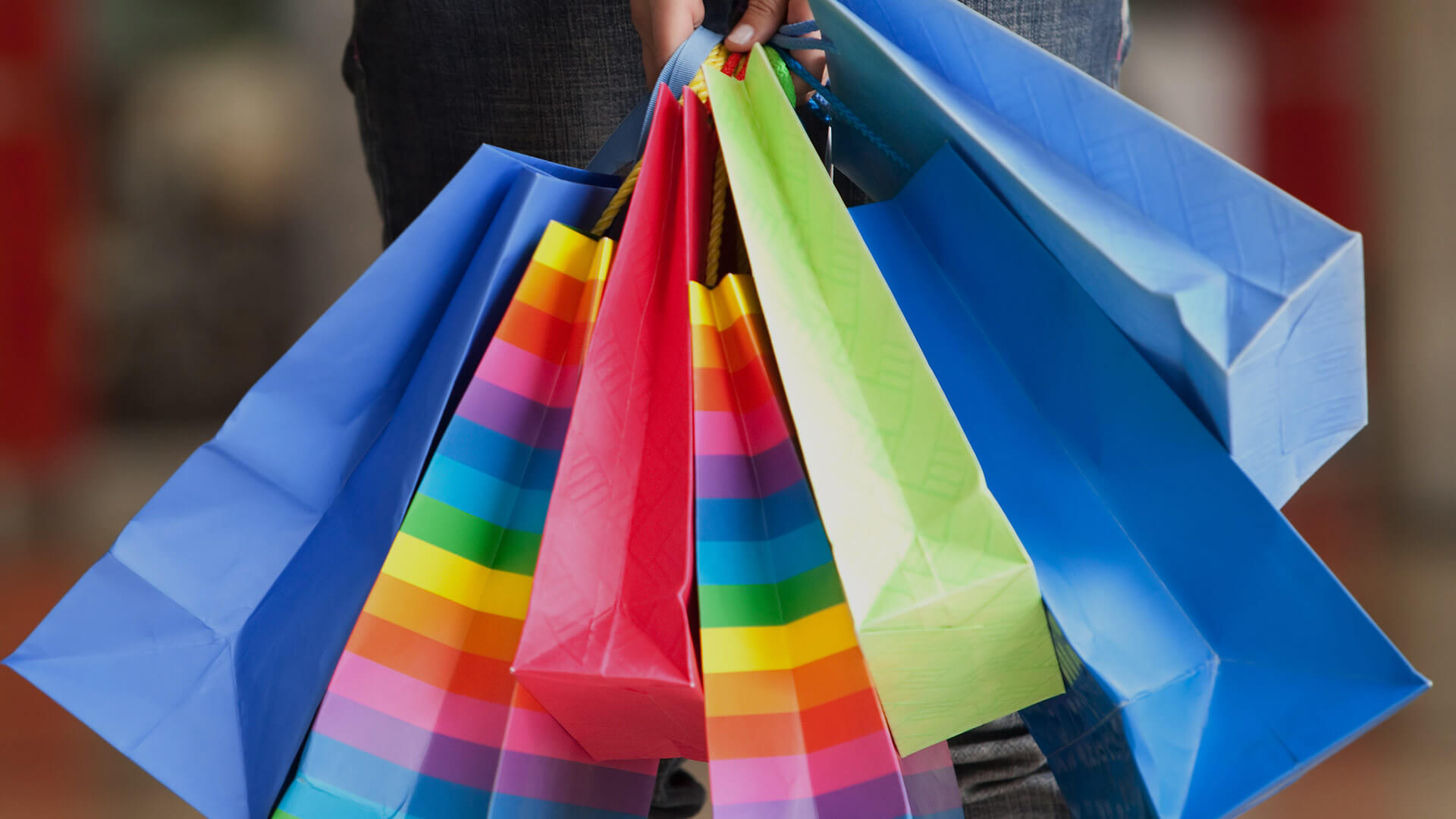 Wikipedia describes it as an activity. What they do not describe is what it has now become. It has become a North American Epidemic. Shopping is everywhere. You do not even have to leave your home. We have the shopping channel, the shopping Network. You can shop online and order everything and anything you ever wanted and then some and well then more.
If you watch Television it is full of commercials telling us what we need to have, should have and cannot do without. Purchase a magazine to perhaps enjoy a few articles and more than half is full of adds. Oh more stuff to purchase. Flyers that come to the home and newspapers. Even phone calls and text messages from your Cell Phone Provider. All trying to deliver the message that they thought we did not hear. "YOU NEED TO PURCHASE THIS". What ends up happening is we purchase way more than we will ever need. One day you actually "WAKE UP" and realize you have way too much stuff. So...how did it get this way?
We start with nothing and we can't take it when we go. What happened in between? I never started out as a shopper. Hated it as a kid when my mother dragged me around for new shoes or some such item. All I wanted to do was play in the yard or ride a bike or rollerskate. As I reached junior high level I realized it was starting to become important to have certain items that were ..well hip or in style. After all it was the British Invasion and we all needed those white GOGO BOOTS, and those Window Pane stockings. We wanted to fit in right? Then came the Hippy Movement. But gee we tiedied our own t-shirts and embroidered flowers on your bell-bottoms. Even wore flowers in our hair. We had a certain attire, but we were anti-establishment and so we hung around Yorkville, but no we did not shop. We were worried who took the last toke on the splif and how we could help throw our voices to the good old U.S.A. to help bring troops back home. We looked more like Country Joe and the Fish. No one had much money and what we did have was spent on Rock Concerts and such.
Then just as suddenly as everything else High School ended and there we were thrust into the Real Adult World. Get a job we were told. So where did I end up, but in the Corporate World. In downtown Toronto. With men and women in suits and attache cases, stock brokers, lawyers, investment bankers. These became my norm and I learned quickly how to play the game. What to wear, where to shop to look the part. After all you want that promotion. Someone told you it looks good. I moved up quickly in that Corporate World. A spunky latch key street kid then became a young women with Moxie. I let go of my hippy ways to wear a business suit, complete with pumps, and yes a case. I looked smart and sassy and shopped at the smart and sassy shops. Next thing I knew I was a Supervisor in the Investment Department and well did that not mean more clothes ? Yes it meant that and more. That brand new Thunderbird. Who can deny the car with the suit. After all.
Well as much as that evoked something and it could have continued, life changed again. I became pregnant and over time I became a mom of three. My world now became about toys, and books, and bikes and as they grew, activities and more things. Suddenly my cute little bungalow with the huge garden that I so loved became too small. Not sure it really was. Then of course the move to the Suburbs and a huge house that now felt empty as the children ran up and down the stairs and across the floor. A street and a neighborhood as lovely as it was that was full of other houses the same. So what do all folks who live there do? Well shop of course. Fill the house with things you do not want and can't afford and then well, even though no one admits they copy neighbors (deep down they all do). Better lawns, better cars, better lawn furniture and on and on and on. Then the children grow up and you re-enter the business world. This time though you need schooling. You are out of touch. Oh more shopping. Clothes for school and books and a second car. How will you get there? Then you feel so proud, you got your degree. Now you need a job. Oh more shopping. Now I am wondering if I really like this shopping or it is becoming a habit? So I get the job and that young woman with Moxie now becomes a middle age woman that works in a Health Food Store and moves through the retail world like a storm. Now I am a Manager and well I have to look the part. Oh more shopping. Never really a fashionista, I still felt there was something I needed to look the Managerial part. My day is full of customers, sales reps, trade shows, business meetings and you just have to try this product, read that book, wear those shoes etc. etc. Well I now need a better car. I run a store.
Guess what happens next? Children grow up, leave home, travel the world, seeks their own adventures and go to University and find love and make babies and a life of their own. Suddenly there is a certain loneliness. The house becomes too quiet. No one wants money or a drive or even just a chat or pancakes. Now the house echoes. You have so much free time. Your friends have free time. Want to go downtown and shop. Let's go to the mall. Or the house needs a renovation. One day you look in the mirror and you realize you are not getting younger. Lines show up on your face, things sag, you gain weight and things do not fit just the same. So you go shopping. More creams and lotions and more clothes and the latest pots and pans.
But something is churning and yearning and you know there is something undone. Something deep and powerful, so intense, yet you can not put your finger on it. You try to express it and most people look at you with a blank face. It starts slowly and grows with intensity. You need to get out. Get away from the stuff. This can't be all their is? Was not life so pleasant just the two of us in a tiny little shack that was our first home. That cute little white bungalow nestled between the apple blossoms. So where do we go from here? Start with that infamous garage sale. Then another and another. Then the huge move. Sell the house. Sell or give away or discard the items. Now we have less right? It feels like it till we get here. Our downsized home. But why or why do we still have so much stuff.
Time for a very new way of thinking. New Paradigm Shift. New word. Minimalism. Less is more. What has to change? EVERYTHING!!!! So how to do it. Yes it is time to discard more items, not needed. But the real keyword here is shopping.
I ACTUALLY STOPPED SHOPPING, SO----WHAT HAPPENS WHEN YOU STOP SHOPPING?
EVERYTHING HAPPENS WHEN YOU STOP SHOPPING, EVERYTHING AND THEN SOME MORE.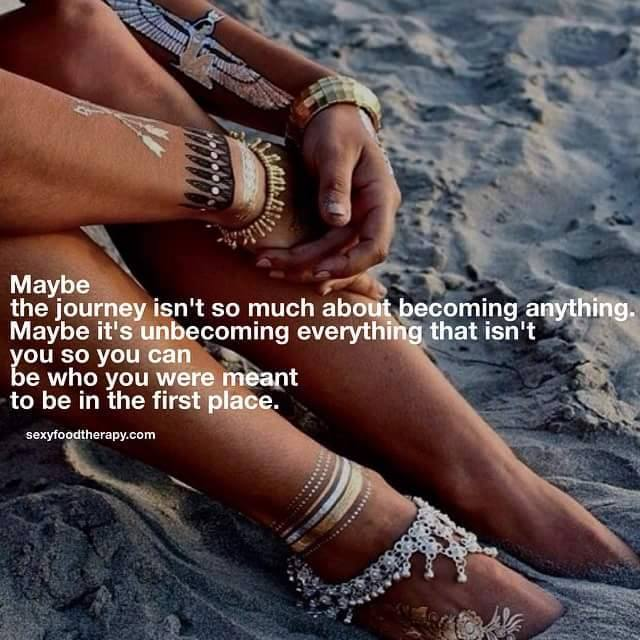 Now I never do anything in a small way. I go big or go home. Jump in with both feet, eyes wide open. So I made myself a really huge commitment. No more shopping for anything unless it is absolutely needed until I am 70. Since that is just about 7 years away, it is one hell of a huge commitment. Once I made that commitment to myself, I thought great, but what is involved.
No more trips to the shops and malls for no reason, no more retail therapy, and I do not have to keep up with the Neighbors. Stop magazine subscriptions, remove emails that come from stores and GET OUTSIDE.
So what else has happened?
Awareness, gratitude, a better feeling of peace and calm. More time became available for other interests. More days for exploring, reading, listening to music, cooking and just enjoying each other. Many years ago I used to write. Stories and Poems. Maybe my heart will open up enough to write. Life is worth so much more than anything you can purchase from a store. I realized that without knowing it I was stuck in a consumerism cycle, that I really didn't even like. I actually have more money now for seeking that adventure, paying the entry fee to a run I am interested in, enjoying the special restaurant we had our eye on that we are dying to try. I realized how much shopping was actually being used to cover up all types of issues I did not want to deal with. Suddenly I had to take a good hard look at myself. It was not pretty. I had slowly over the years, moved from a kid who disliked shopping to a full fledged shopaholic. GOD, I HATE THAT WORD. But yes, that is what I had become, and I lived in denial of it for years.
I have given away hundreds of items now. Things I dont really need. It feels so good. Liberating. Things that others can actually use. That is the greatest reward. Now that I am not shopping I realize I have so much already. So many nice things. I still have so many clothes. I have to think strategically now how to put them together. I still have too many, but it's coming. Everyweek I have a new grabbag for someone. Everytime I clean my closet I am cleansing my soul just a little more. Now I cleanse my soul (closet) once a month. I make it a habit now to tidy up all cupboards and clutter too.
So what have I really learned. That less is more. That I actually did not really like it all that much. No one really cares what you are wearing, except for maybe your mother. You do it for yourself. I realized I love nice clothes. Good quality things. That I am not a Fashionista. I like more classic things. That I was using the shopping for excuses for so many things. That at the end of the day, that baggage was still there, like a sore thumb. That life is wonderful without it. I actually hate malls. Working on your shit is really really hard. That it feels good to have less things. That it is in the undoing that you find out who you really are.
I make it a habit to absolutely not purchase anything I do not need. I have eliminated so much clutter from my home, my life and my soul. Is there more...yes. There is no end to this wonderful new found Mimimulistic Lifestyle. It feels so good.
Can I last till I am 70. I think so, now that I am on a role.
Namaste to you all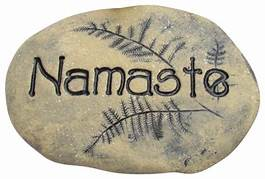 Images: Google Source