Dear Steemians!


Helloooooooooo! Its SaturDate!
It was a great lazy day. We woke up sooooo late, good thing the baby was in the mood for late mornings. Or maybe he just enjoyed our little snuggles cuz he didn't budge like he used to.
In the afternoon, went to the Supermarket, its Grocery day. The boys were excited, they love to ride the carts! I apologize if the picture below doesn't justify how happy they are in that cart.. .. i swear they love it!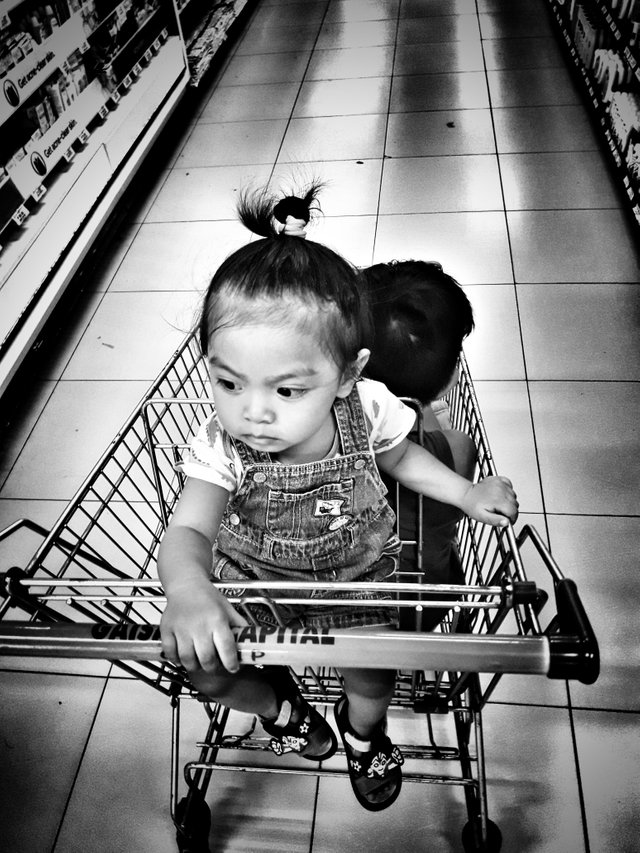 We saw some balls.. i had to put little Mali in there because he kept pointing at them. It is either cars or balls that keep these boys crazy..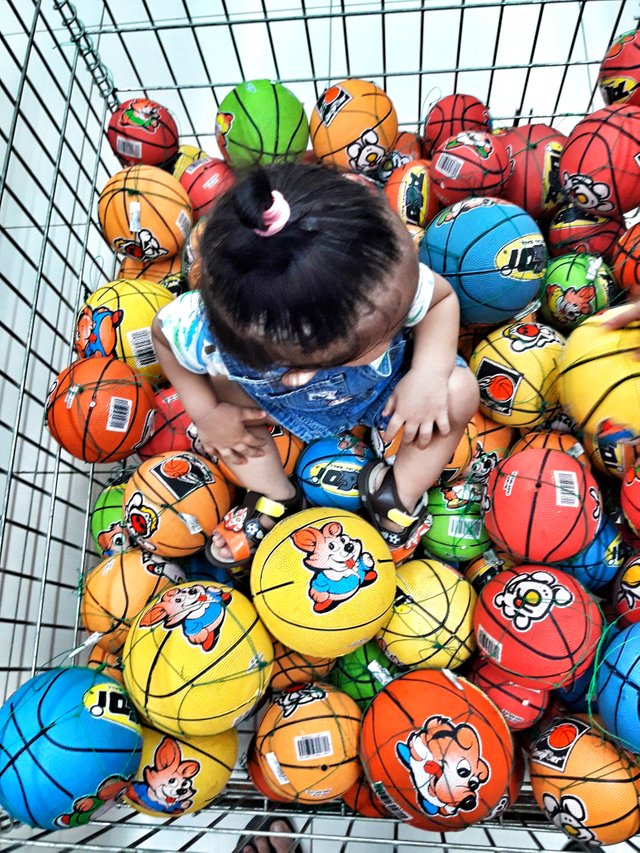 Little Mali had been practicing walking by himself. Sometimes we walk hand in hand. There are times I tried to let go of my hand to see if he could make small steps on his own.. Alas! He did made a few! And he would always look back at me as if saying, Mommy look at me walking.... It made me smile a bit, we reach a little milestone pumpkin.
Then, we saw some cutie toddler rides. And instantly, he wanted to ride on them.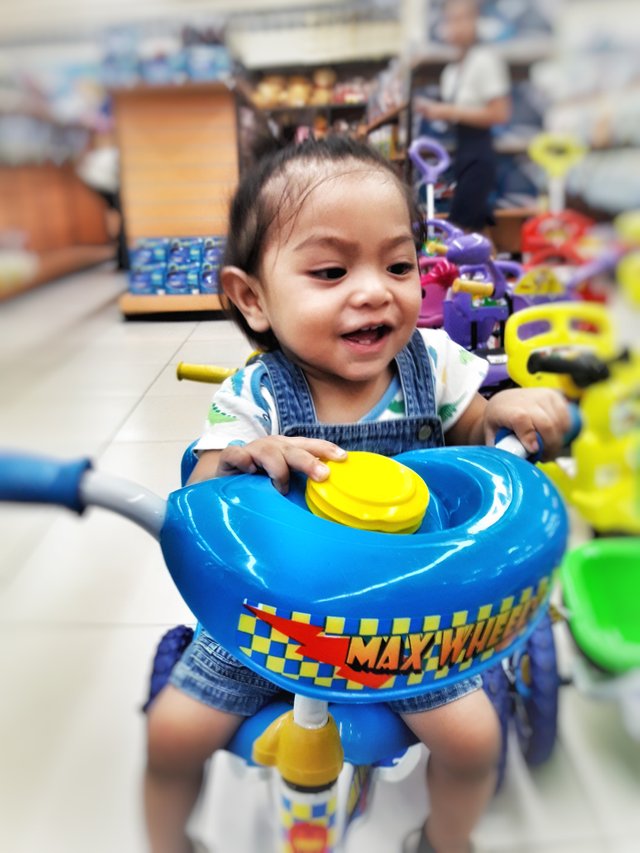 Tinaaaaaaaang @twodorks!! Just wanna remind you that Christmas is fast approaching!! 🎅🎅🎅 ho ho ho ho!
Oh yeah! Its BERmonths already.. there are two things that came to mind. One, Octoberest!! Hahaha as if Im one of those who gooooo gaga over street partaaay! Naah, I dont get to party these days. And second, CHRISTMAS!! Oh! Who does not want it. My kids are super excited!! Of course, they are excited what Santa's gifts this time. We better start saving and they better be good boys or else...
Santa dearest, how about me? I have been a good girl too.. 😉
Christmas aint only be celebrated during Decembers. We could be little Santa Elves throughout the year. Do some good deeds. Smile a lot. Spread some love and joy..
Great day everyone!⚘
Just me,


---
---
Lets keep on supporting the great mind Mr. Terry @surpassinggoogle and checkout #ulog for similar life stories.
Don't forget to vote for @STEEMGIGS as your witness at https://steemit.com/~witnesses
---
Also, vote for witnesses these equally handsome men who had kept Stemiverse at a balance!!


#momslife
#motherhood
#parenting
#dear-ulog
---
---