If you do a good work, then peace prevails in your mind.
In fact, if you want to do good work, your will is root.
We tried to gave smile some poor peoples face.
There are so many people in our country that they can not afford to eat two time in day, they haven't ability to buy new clothes.
Today We have assisted a few people in our little capacity.
We have a Small group in Facebook name BANDHU-BIHONGGO in Bengali (বন্ধু বিহঙ্গ)
There from we know each other. One day we thought we have to do some thing for our society for the poor people in our country. Then we made plan we collect money from admin, modarators & member from our BANDHU-BIHONGGO GROUP.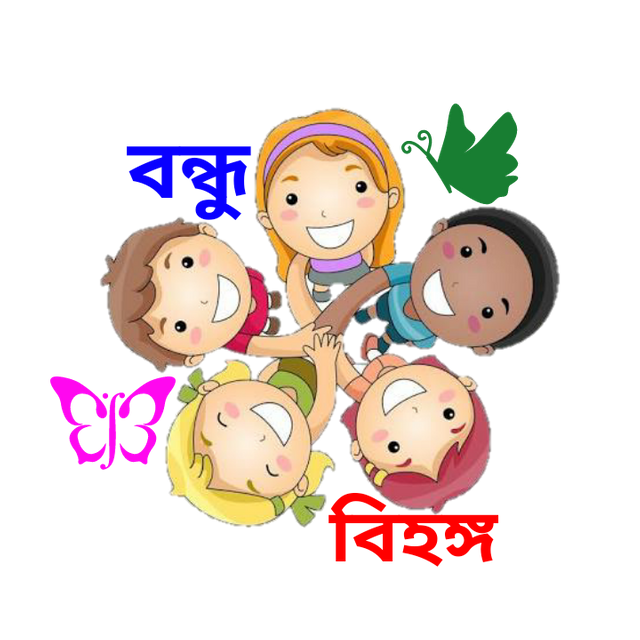 Many of them are put their financial afford to help poor people. Although the money was not large amount but we saw theirs mentally, they want to help people, we receive some boost & encourgement to saw that.
Today we go to market to buy saree, punjabi, lungi, shirt, T-shirt Etc. Then we go to Taltola at Dhaka city where some Beggars, aucostic, Rickshapuller and the poor peoples were stay. We donate them some clothes for the Eid-ul-fitar occasion, so that they can celebrate the festival well. They were very happy to recieve it. I'm ready saying that, about the following pictures
"please do not think that we're here to do showoff"
Actually there are some memories that's gave peace to the mind.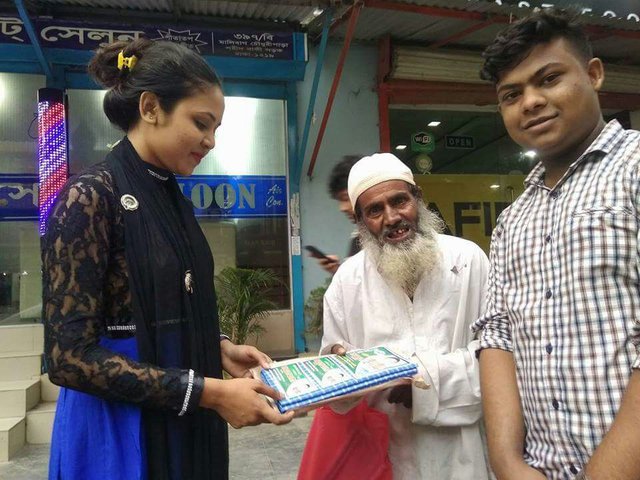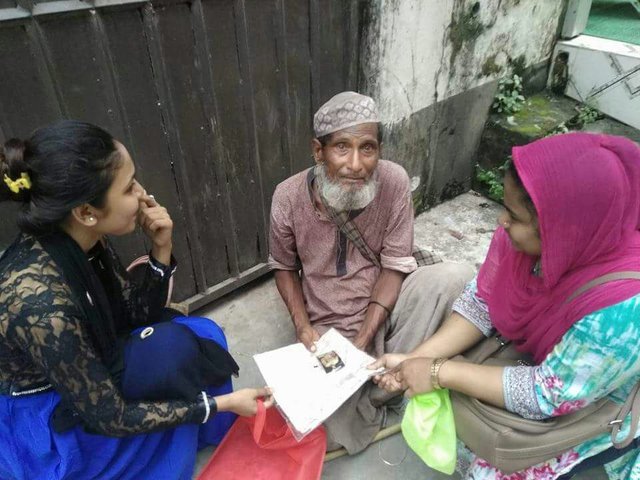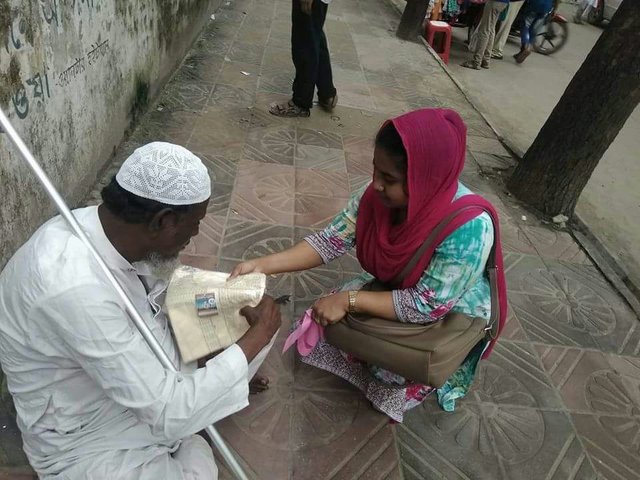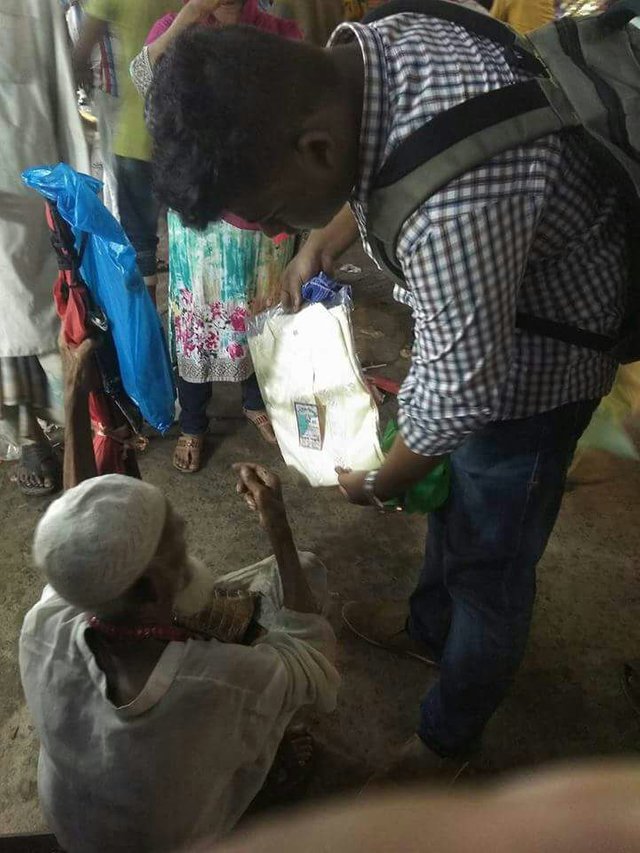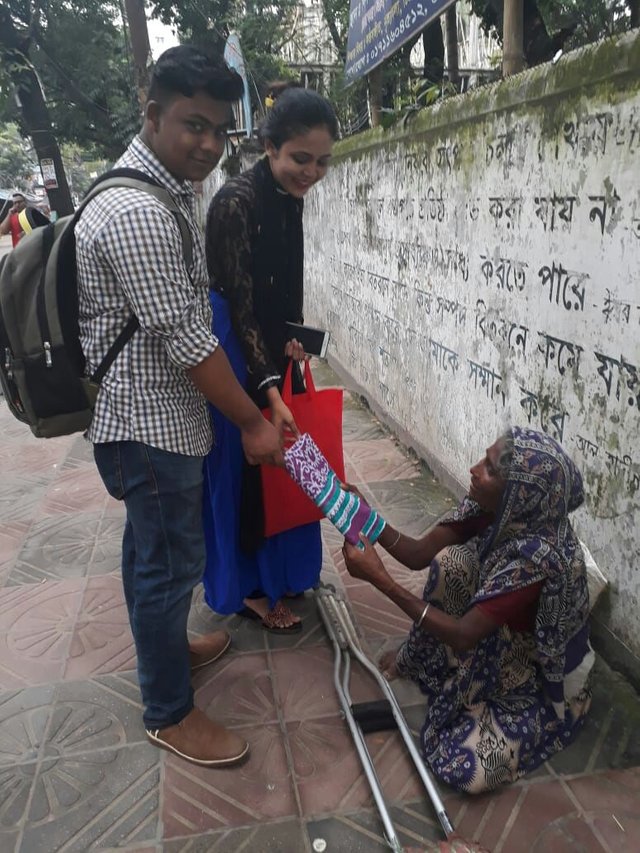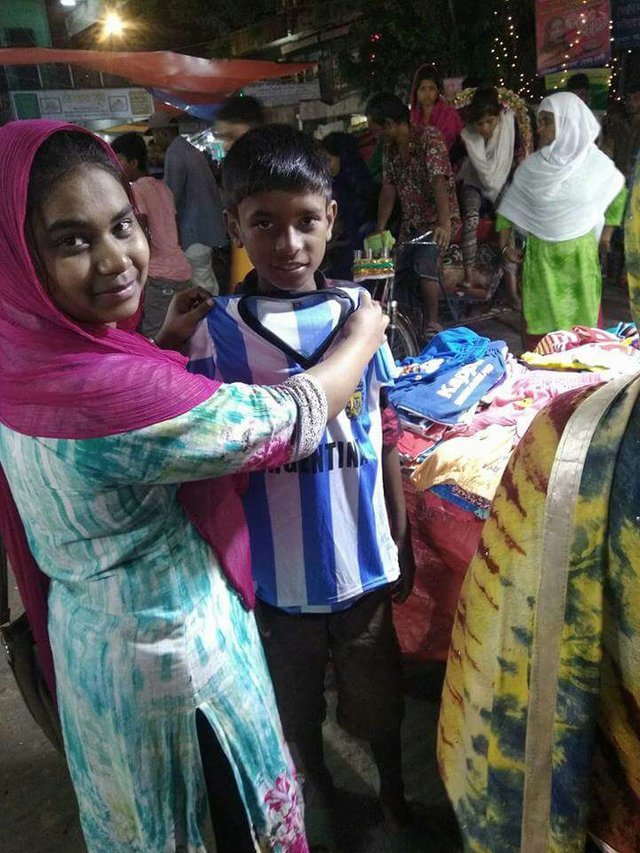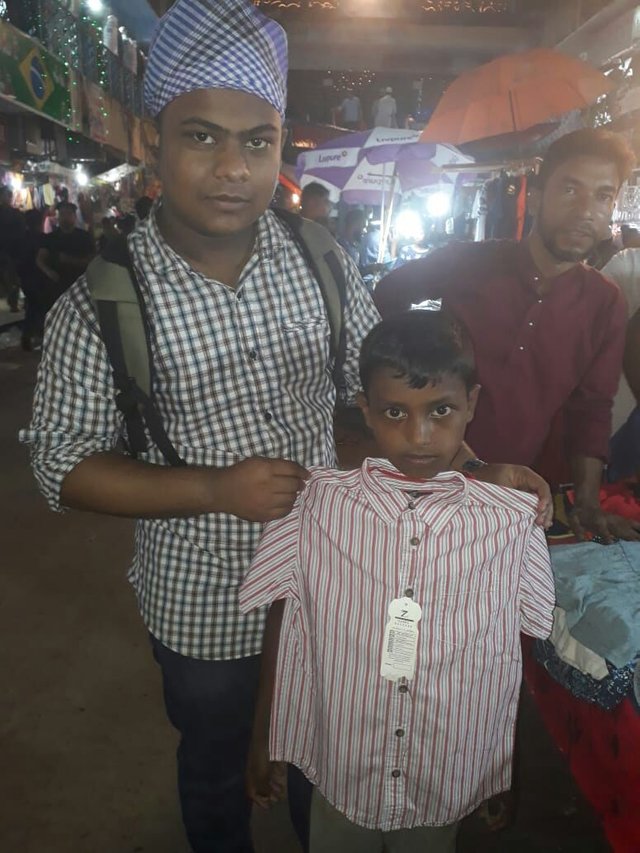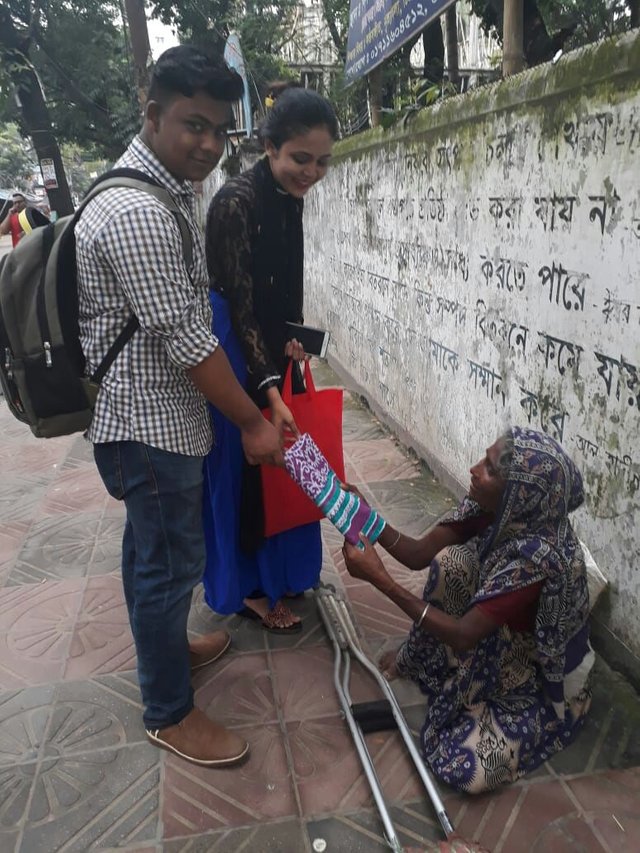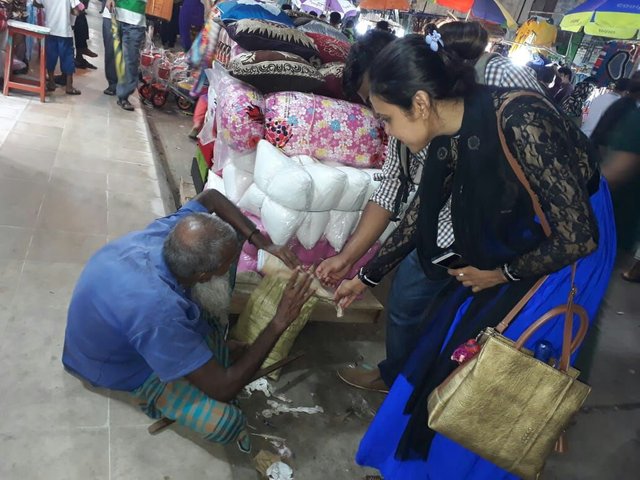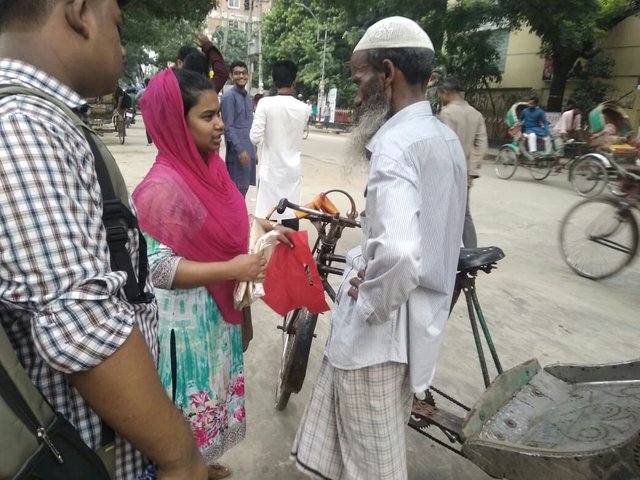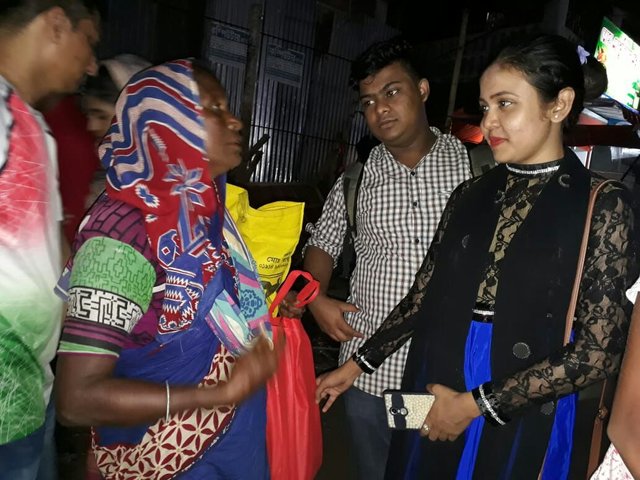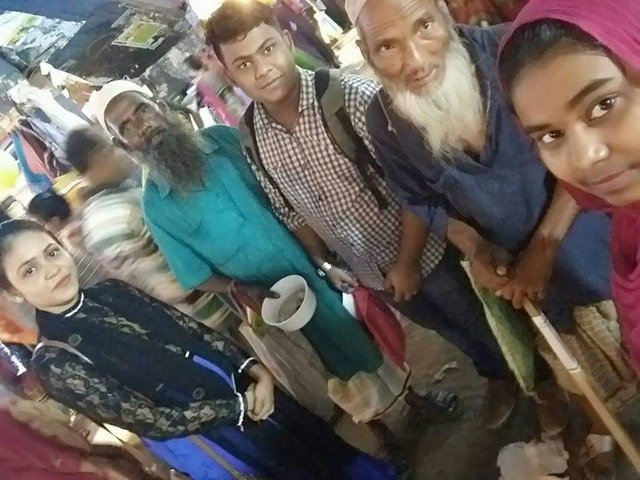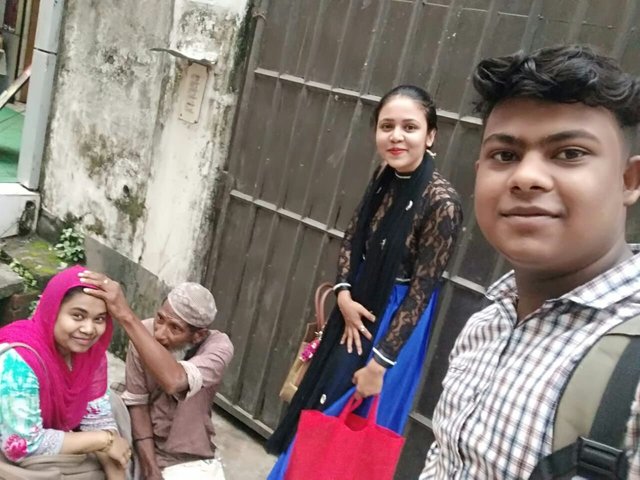 ---
How really good would be to hear that I see another person's courage to do this, his inspiration is awake
If I see another person doing this good work, then one more person will be benefited, is not it? ☺
Anyway, if we are seeking a little bit of them then what is the harm? ☺☺
I do not know the language of giving thanks to those who were beside us for such a good work; God accept those sacrifices for this, so that they can do a better thing.
@sifatsarker
Md Lutfor Rahman
MD Hasibul Islam Shanto
Jahidul Jeshan
RA Shakil
Shuvo Chowdhuri
Nil Nilanjona
Puspo Rani
Thank you very much for all of you to cooperate ☺
---
---
Now another topic:
In steemit community i am trying to pull this community. I am working with @surpassinggoogle's project. I arrange contest for the betterment of newbies.
If you want to support us you can join our DISCORD server "STEEMTUNER" By clicking the link.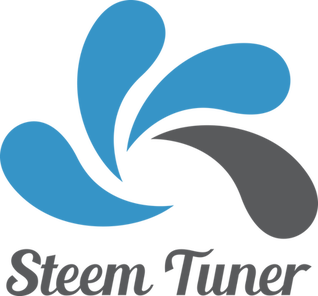 I have said several time about @surpassinggoole you can see my previous post. He is a great human being. You can Support sir @surpassinggoogle by voting "steemgigs"as witness and "surpassinggoogle" as proxy. Click this link to vote https://steemit.com/~witnesses
You should subscribed this youtube channel https://www.youtube.com/c/TerryAjayi that's create our respected @surpassinggoogle.
You Join his Discord server STEEMGIGS. By clicking here: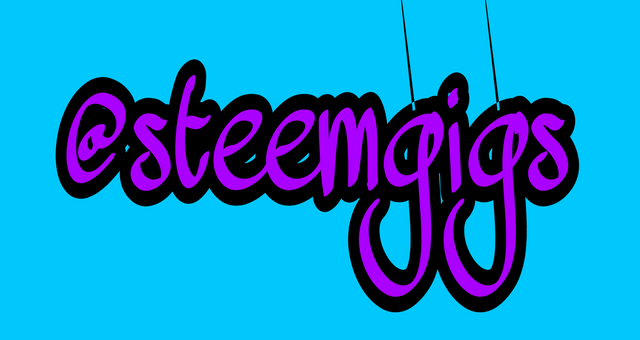 ---
NB:
If you want, you can Contribute some Donation For The Newbie of Steemit Family. Send it to @labibaafroz and use memo as "Contest Donation"
You can chat with me through the whatsapp +8801936094257