ULOG #5 - Okoy/Ukoy or Shrimp Fitters

My mom was craving ukoy so she requested someone at home to cook it. They bought flour at the local bakery store. They just got the other ingredients at our mini garden for some veggies then we used our leftover shrimps from the previous day.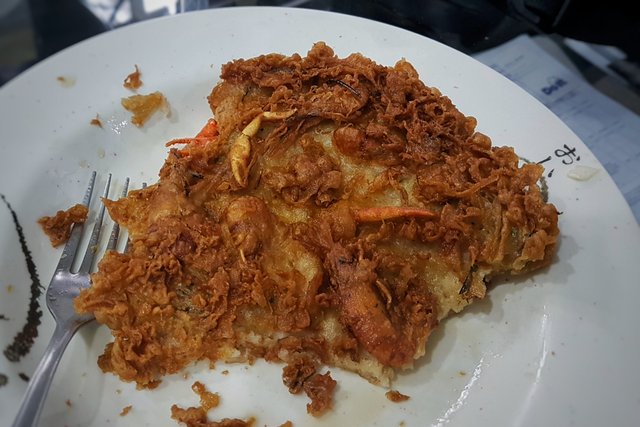 We dipped it in sukang iloco or sugarcane vinegar. 👌 Sarap!
While I was searching on the english name of this dish, I read that ukoys were introduced by the Chinese immigrants here in Philippines.
---