Hello all! Good evening to all. How was your day? Hopefully as always always filled with happiness and love with your family. Today I want to share some photos related to what happened on my day today. And this is my 2 day entry for #ulog initiated by sir terry @surpassinggoogle.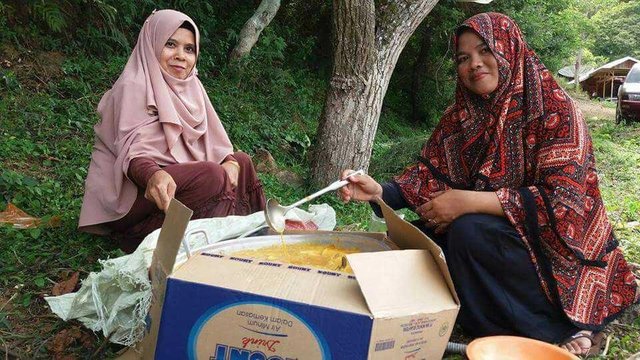 This morning, I started my day like a normal day doing my daily routine. As usual every morning I have to get up early to help my beloved wife to take care of our second child to get ready to go to school and I also have to open the shop where we sell because our job berniaha, after ushering our daughter to school suddenly my phone rang and I saw it was a call from my sister, my sister invited us for a walk with our family to eat together at the edge of the freshwater beach and all the equipment is ready. And I'm fine but we leave at 11 o'clock because my daughter is in school, so we wait for her to finish school then we'll leave.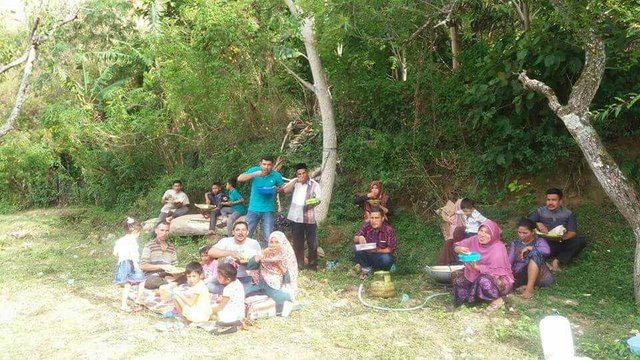 This photo of my family again eating together on the beach of fresh water with such circumstances will add to the blessings in togetherness, although seen there are sitting and standing but that's where the fun together.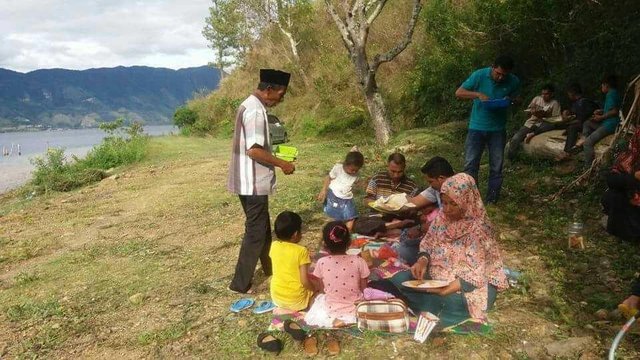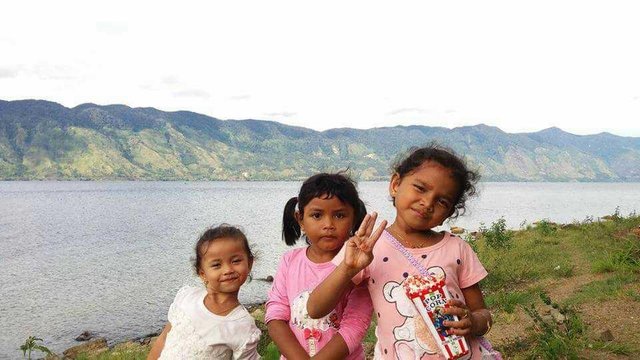 This photo of my daughter and my sister's daughter, again having fun in the fresh sea.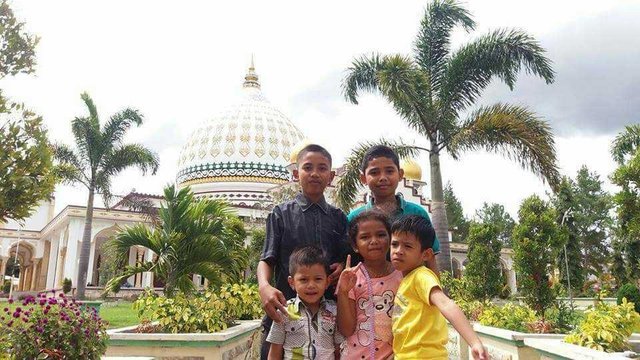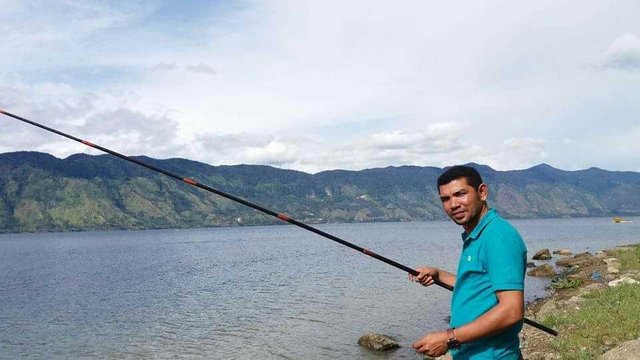 this my photo again fishing in the fresh sea, while waiting for the children to play me a moment of time to fish.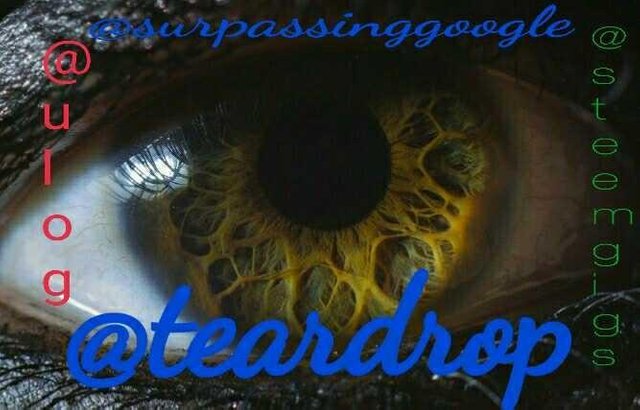 best regards for @surpassinggoogle. and success always for @ulog, @teardrops, @steemgigs.
togetherness is the key to success and family is the most beautiful treasure.
greetings from me @kasyi