#ULOG S2018E034: Happy Independence Day, It's a Working Holiday!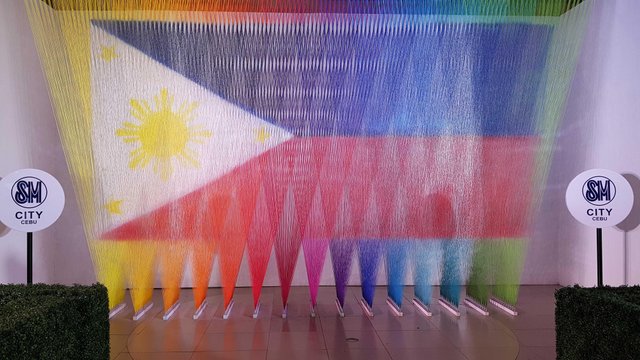 Today is supposedly a holiday here in the Philippines but I am at the office today because we have swapped this holiday for Thursday so that we can have a long weekend because this coming Friday is yet another holiday in celebration of the end of Ramadan.
I am wondering what my kababayans are up to today? I believe the majority are just staying in their house because it's a holiday and most probably they would just want to stay inside, chill and sleep all day long.
I also believe that there are many of my friends who are in the malls, eating their favorite desserts and even enjoying its cold temperature!
My relatives who are government officials and those who work for the government went out early today and did their parades and commemoration of the heroes who had done so great for us to enjoy this freedom.
How about you? What are you up to?
This is just a quick post and I have really secured the photo above for today. That was taken in SM City Cebu from Anthill Fabric Gallery. The information states: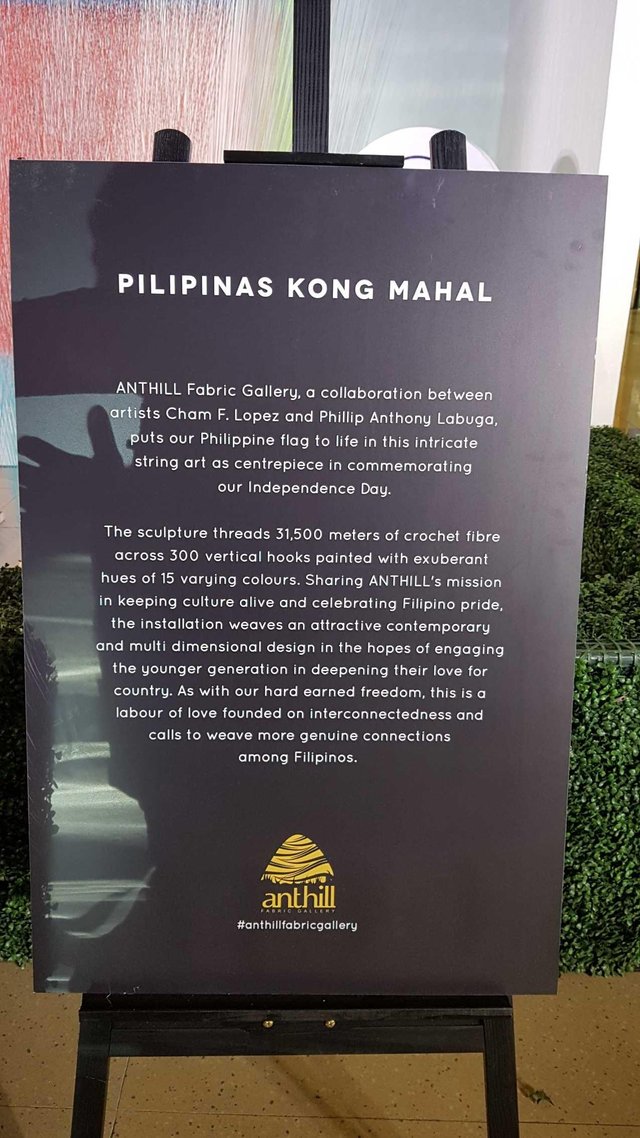 ANTHILL Fabric Gallery, a collaboration between artists Cham F. Lopez and Phillip Anthony Labuga, Puts our Philippine flag to life in this intricate lstring art as centrepiece in commemorating our Independence Day.
The sculpture threads 31,500 meters of crochet fibre across 300 vertical hooks painted with exuberant hues of 15 varying colours. Sharing ANTHILL's mission in keeping culture alive and celebrating Filipino pride, the installation weaves an attractive contemporary and multi dimensional design in the hopes of engaging I the younger generation in deepening their love for country. As with our hard earned freedom. this is a labour of love founded on interconnectedness and calls to weave more genuine connections among Filipinos.
That's it for today!
---
"Joy comes when we don't give up on Love." - Tony Meloto
---



---