After being saddled with the responsibility of disseminating the #Ulog gospel to Steemians, I got a lot of messages from people asking for a simplified guide on the "How To" on Ulog. So, here is it
U are a celebrity because U are special. Too bad, not many think themselves so highly.
#Ulog is here to celebrate you.
In @surpassinggoogle's words…..
I Love Humans; so much of my days involve a lot of thinking about humans. I also think about Steem and how to grow Steem because it helps humans and humans are on it.
And that was how #Ulog was birthed. Ulog happened because he was thinking of YOU.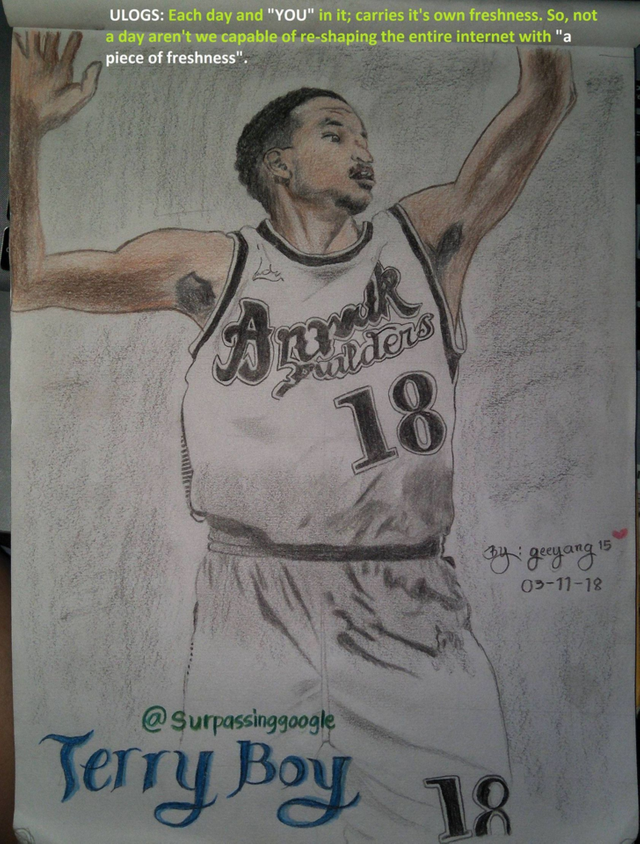 What Is A Ulog
A Ulog is an ever-existing option that allows you the opportunity to make posts on steemit each day.
It is a daily Steemit blog post that allows you to document and celebrate everything that constitutes "U", YOU.
I was having a chat with someone yesterday and she said, "I don't know what to post on Steemit today."
There are times, we feel weary or lost for ideas on what to write.
Many times, I've felt that way….
And this is where #Ulog comes in…..
It is like a Steemit Diary. The difference is only that it's documented on the Steem blockchain and not on a book as you'd normally have done.
Now, Ulog doesn't have to be happenings of anything special. We just want you to evolve. You can share your flaws and they'll be pardoned by us, of course.
What Makes A #Ulog Post?
Indeed, #Ulog isn't looking to find any special talent. Remember, you can be #un(dis)talented.
• Tell us about your day and how the events unfold in your day.
• You don't have to tell everything if there's some part you're trying to skip. 😜😜
• You can make it in a video as in a #vlog but remember this is all about you. Many of us are camera shy so it is not compulsory to do a video. But if you do, you can always post the video via DTube, DLive, YouTube etc. 🤷🏻‍♀🤷🏻‍♀
• Your Ulog can contain pictures of YOU and what happened in YOUR day, not a sourced picture from the internet. Afterall, you're telling us about YOU right? 🤔🤔
NB: It mustn't be a fresh picture. Not everyone is a photo freak like YOU, 😜 lol….so, feel free to use old pictures but you can as well use no pictures at all. But you know, a story is more fun when it is told with pictures.
• Basically, tell us about you. Flaunt you. YES, be proud of YOU. 😍😎
• Tell us about the new pair of shoes or laptop you got with steemit money and flaunt it. 😎
• Tell us about how you got scared, ran off without one of your shoes because a dog barked at you in the street. 🏃🏻‍♀🏃🏻‍♀
• Tell us about how you mistakenly added so much pepper in your food and your kids called you a bad cook and mother. 😬🙆🏻‍♀😔😭
• Tell us how you solved someone's problem, put a smile on someone's face and vice versa. 😁😁
• Tell us about how you're crushing hard for someone who doesn't even care that you exist, lol. 😔😔
• Tell us about how you saw a friend on the street and with a big smile on your face, said a big HELLO but got snubbed. 🙆🏻‍♀🙆🏻‍♀
• Tell us about how someone stole your wallet at the market and how you had to trek a long mile home. 🚶🏻‍♀🚶🏻‍♀
These things happen to us everyday so there's definitely always something to talk about. 🤷🏻‍♀🤷🏻‍♀
In the simplest possible term, Tell us about YOU and YOUR day
No big deal
No too much forming
Just be real
The "U" in Ulog represents YOU because YOU are special.
Ensure you use #ulog in all your ULOG posts and stand the chance of having your post being curated
You can title your post this way….#Ulog (Day 1) – I swallowed a Big Fish Today
NB: You mustn't make a #Ulog post everyday, but if you must make one, ensure it is one post per day.
@ulogs is a production of @surpassinggoogle and a subsidiary of #Steemgigs.
It would most definitely be fair to vote him as a witness, wouldn't it?
Well, if you do think it's fair then, simply visit https://steemit.com/~witnesses and type in "steemgigs" into the first search box for witnesses or simply click Here to do it on one click!
The world needs to hear from you. Steemit is calling YOU. Now you can answer. Become a Ulogger today. You are awesome.
My name is Juliet Israel and I am a Ulogger ✌🏻✌🏻
Cheers