Ulog 004: A trip to bosso dam
Dear diary,
it's been a while since I wrote to you, well have been on a low key, been laying low for a while cos of my exams, although am not yet done I decided I must write today.
it don tey since I bin write for you, no vex me I just dey low key, na because of exam I dey like this, you know person gats focus on wetin him dey do, anyways I never finish exam I just talk say make I write give you small
Writing exam can be frustrating, time taking, and most of all stressful. I had a free day on Monday and I decided to make the best of it. Trip to bosso dam.
to dey write exam dey tire person, time go dey fly every where go just dey stressful well I bin get one free day wey I no get exam na, na so me and my friends Waka go bosso dam
Monday morning I woke up around 8am did all the necessary chores took my bath and ate I had a fine meal of custard and moi-moi (the pink coloured custard (strawberry flavor ) turned white because of the amount of milk I added to it ) well from the taste it was very nourishing. After that I went gaming played PES 2017 on ps2 with my friends, I lost almost all the matches I played.
as I bin wake up that Monday around 8 na so I sharpaly do all the work I wan do, go baff as I bathe finish I go chop o na better custard with plenty milk I chop come top am with moi-moi Omo d food dey beta i swear it no get better version, after that I go nak game with my friends Omo dem chop my life for the game o, if you see as dem show me sege for d game see as dem dey nak me 3-0,4-0 Sha na just PES 17 we play for ps2.
later at noon we started the journey taking along our compass phones a few snacks, we got there in 30 minutes after we had to take a bike because it's location is in the bush and we couldn't risk taking a car inside the bush for a visit to the dam as my current location is dangerous.
na for afternoon hot sun o na when we start the journey I bin carry my compass my phone and some food man gas chop. after we bin reach the place like after 30 min o na bike we use because na bush full the road o Nd that place dey dangerous to use car go sha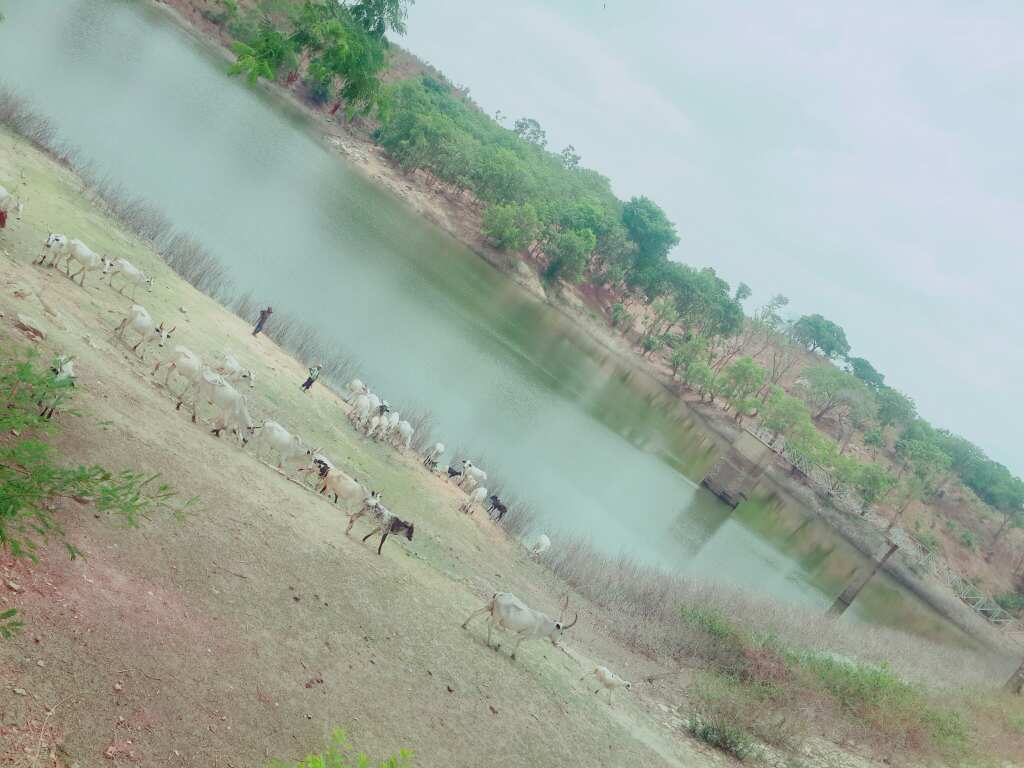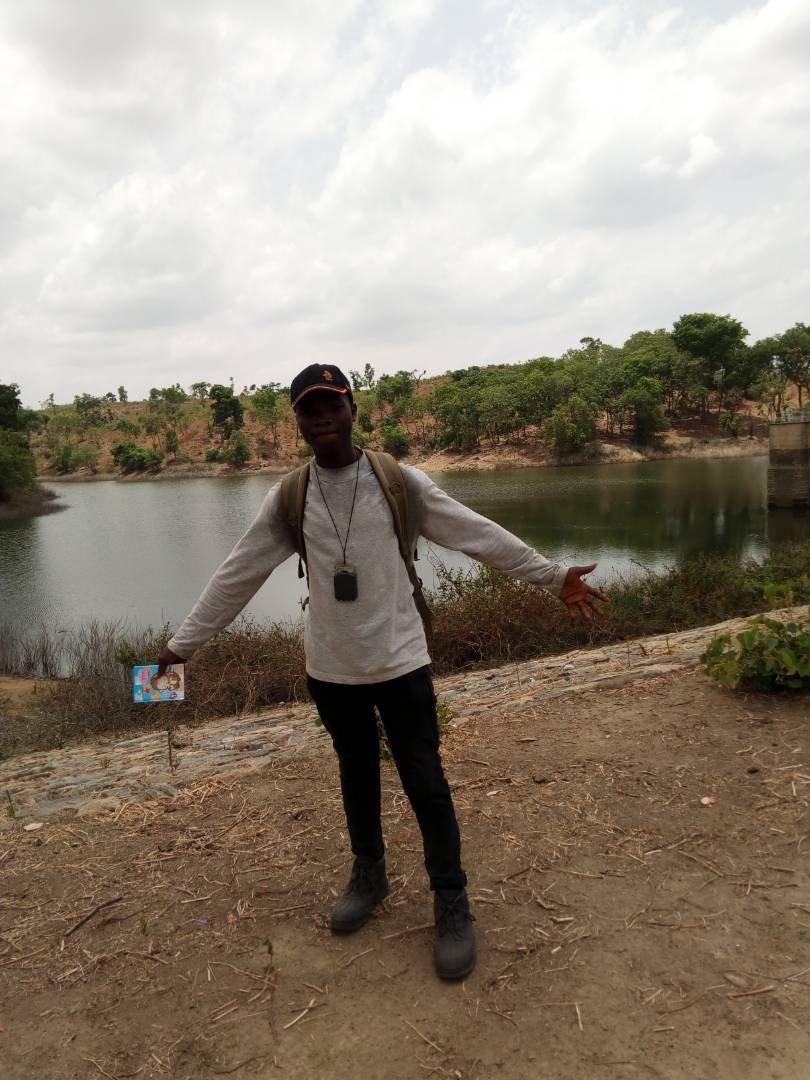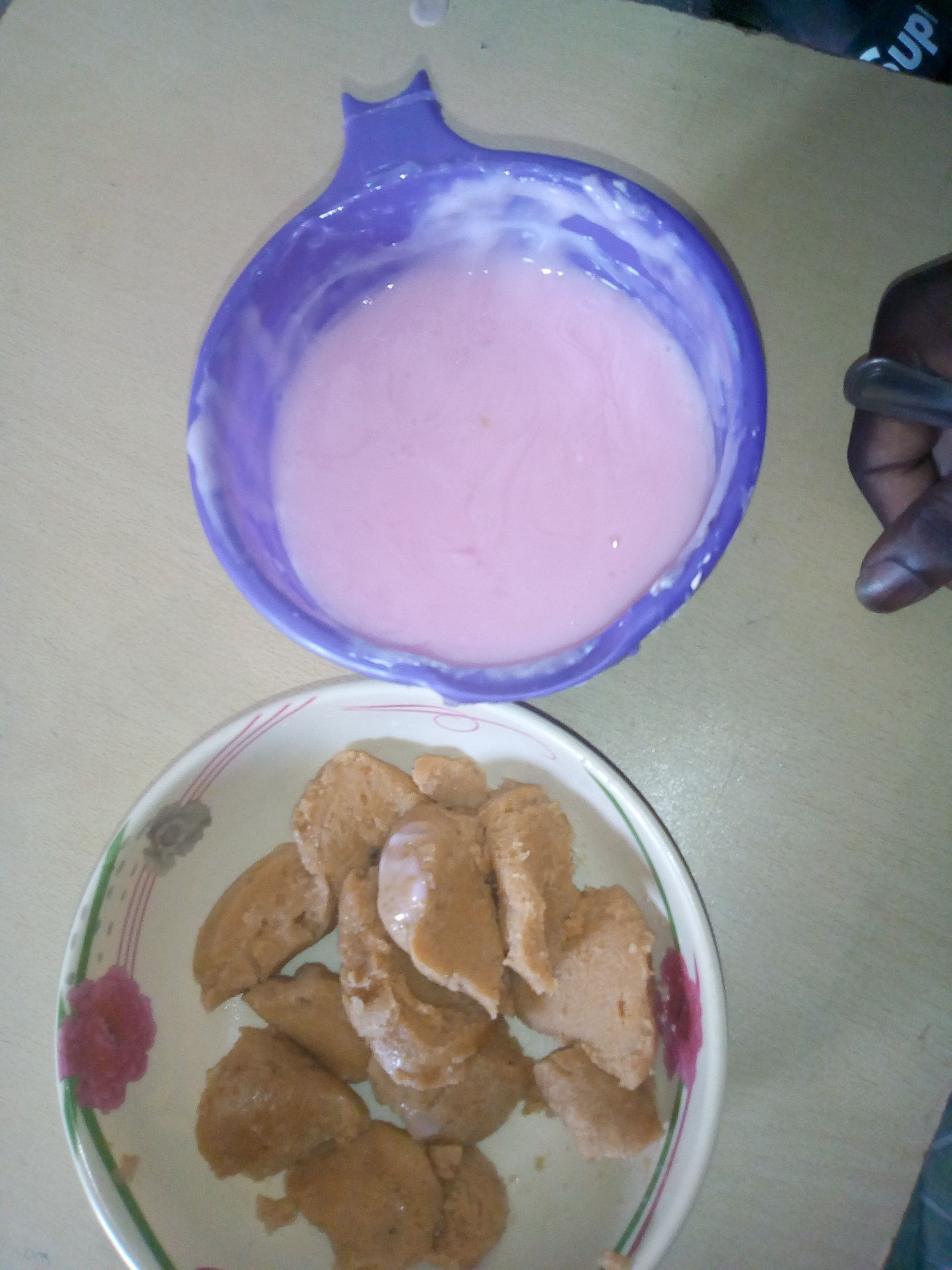 we got there the water was calm and all some of my friends were about to take a swim before some other people who apparently came to visit the place told us there were crocodiles in the water, we taught they were joking but no within 30 min we saw some movement in the shallow part of the water after going a little while there it was our first crocodile it was fun watching it swim after some minutes we saw 2 others it was fun as we all glanced at the waters unfortunately it didn't occur to me to take pictures as we were thrilled seeing them.
we bin get there when there the water calm as per it dey like cool pool o so tey some of my friends bin wan swim before people come tell us say dem get crocodile for d water o na later the crocodile show up we lucky say we never enter any how sha all of us just gather dey watch the crocodile o Sha me bin no take pictures then I know no why sha
at the dam we played ball I don't know if it worth calling a dam but the river was large we had lots of fun
another interesting part was meeting new people. when the reptiles showed up we all gathered together so it was opportunity to laugh cracks some jokes it was just fun, I hope to take a trip there again maybe this time camera prepared. we left there some hours later I enjoyed the trip to the fullest it was lovely.
men we bin dey enjoy d place o we come make new friends as all of us gather dey watch crocodile o men I wan go again sef
Any one in minna nigeria interested in going tell me, I would love to tag along
I will like to thank @surpassinggoogle for for giving us another platform to tell our stories.When I stumbled on a post by @surpassinggoogle, providing another great fiat where people can express themselves freely, I knew it was an ample opportunity I should grab immediately. Thank you @surpassinggoogle
Do you need a place to talk about U?
@surpassinggoogle has done it for you again.
Check here @ulog.
Ulog helps you to say something about you everyday, tell your story to the world.
Ulog, no more excuses of what to post on steemit.
Ulog provides you the opportunity to talk about U, what you do on daily basis, where you go and even what you feel. it Is now possible and really easy
Why dont you try to say something about your day and use the tag #ulog or #ulogs, lets be celebrities together
Do you want to be a ulogger?
Please, to know more about ulog check here-
@ulogs
thanks for your time
Please support @surpassinggoogle as a witness by voting him at https://steemit.com/~witnesses and type in "steemgigs" at the first search box.
If you want to give him witness voting decisions on your behalf, visit https://steemit.com/~witnesses again and type in "surpassinggoogle" in the second box as a proxy.
Please like @teardrops on Facebook and Twitter:
https://www.facebook.com/teardropstokens/ •
• https://twitter.com/teardropstokens •