About early 2000, hiking and mountain climbing were part of my social life, ever since wall climbing was introduced to me. A friend's bf usually teach it so when they do indoor climbing or go out of town, am always a part of the entourage. Driving to Scotland and Wales was our way of transport and camping, having bbq's and a beer was the norm. Or we can just go to the nearest pub or hotel bar for a drink. Climbing CRAGS sounds cool and i must say that they are easier to climb than those man-made walls...not forgetting the views when reaching the top. Those were awesome times with awful midgets when going camping and hiking.
As fun as they were, I never have the inclination and wanting to do those in the Philipines so I've never done it. Another issue was the trauma when a friend of ours fell, breaking 32 bones of his body. As he was extracted from site by an emergency chopper, somehow, this fear of similar occurence in the Philippines won't be far-fatched and the country might not have the same emergency services. But recently with all those travel blogs of places around the country, hiking now is what i look for, not necessarily swimming from those beach holiday destinations.
Nearest to Manila, Rizal might just be the place.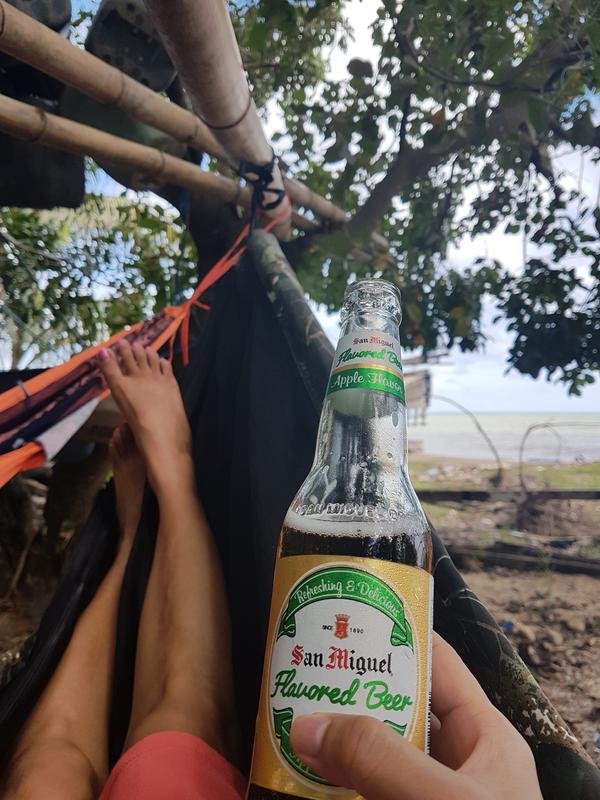 Take me to the beach and I will look for hiking possibilities. I can gaze at the sea for days and not touch the water, am cool with that. Staying in Bayawan last month was great as the beach is just fronting our HUT at Tatay Dagsa's. What was awesome though was sit or lay down in a hammock, then let the world go by.
Beer on me for whoever is free.
Image is mine, taken with my Samsung Galaxy S7.