Thank God my son is feeling better today but his appetite is not back yet. Understandable because his gut is healing. Old people always advise to consume soft meal while the gut is healing so this was being served from Jade's kitchen.
This is super easy-to-made rice porridge, and I usually only cook this when the children are not feeling well. When they are well, they will not even look at this, not to mention eating it.
But today, it was a different case. Our bodies seem to know what's best for us.
When the porridge was served, the son gladly took all in.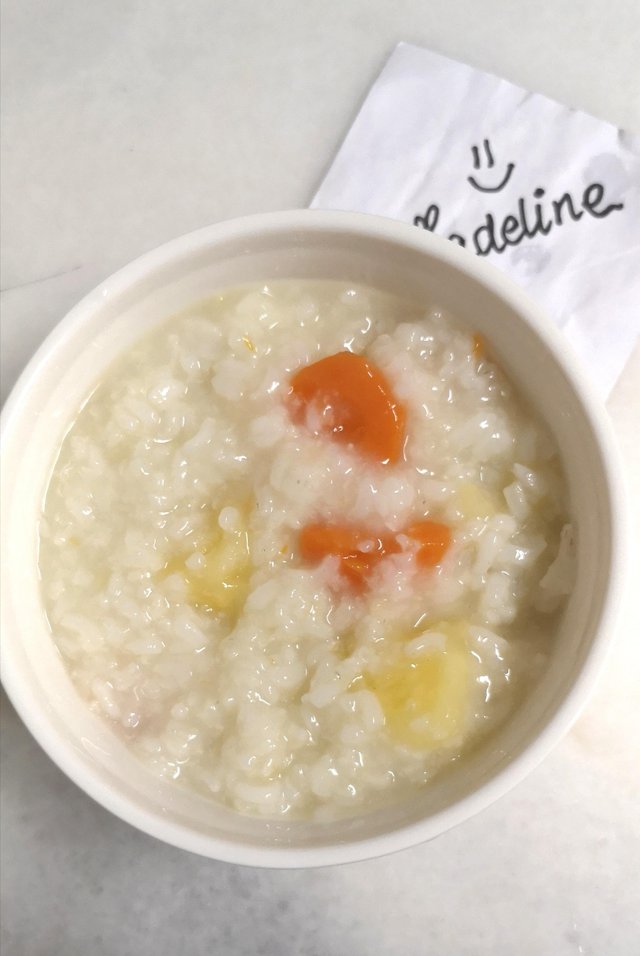 I forgot to mention, he did not want tje carrot, so this was his plate of porridge.⤵️ Lol.. Only with potatoes.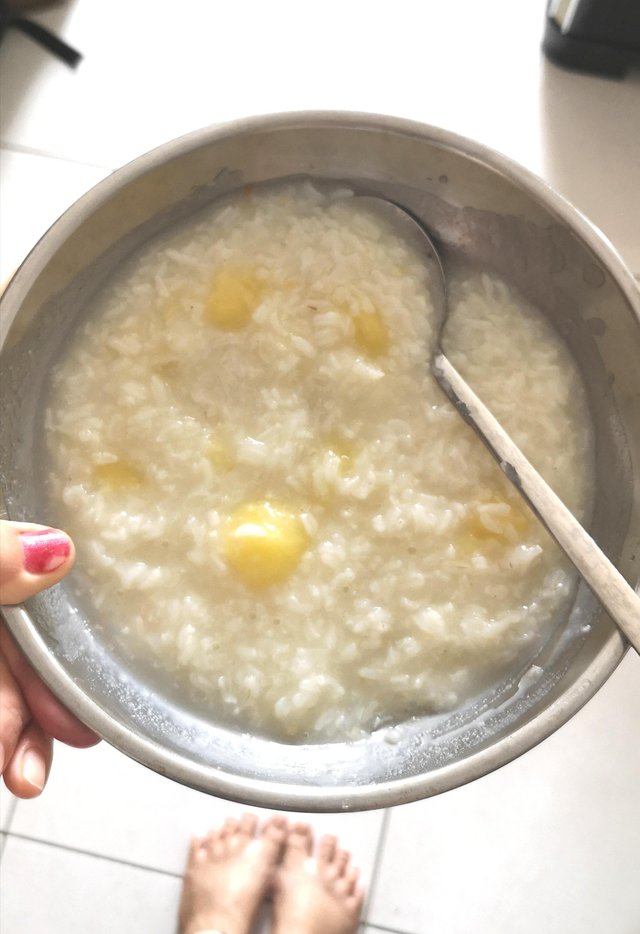 ---
Today's porridge was cooked without slices of meat (my usual way) but just with anchovies. I usually put all the anchovies into tea bag so that they would not mix with the porridge since the boys don't eat the small fishes. Boil all together, the rice, anchovies, ginger, garlic, potato and carrot for about half an hour to 45 minutes with constant stirring, then the porridge was ready. No salt is needed because the anchovies broth is flavourful enough, plus the sweetness from the carrot. Yums!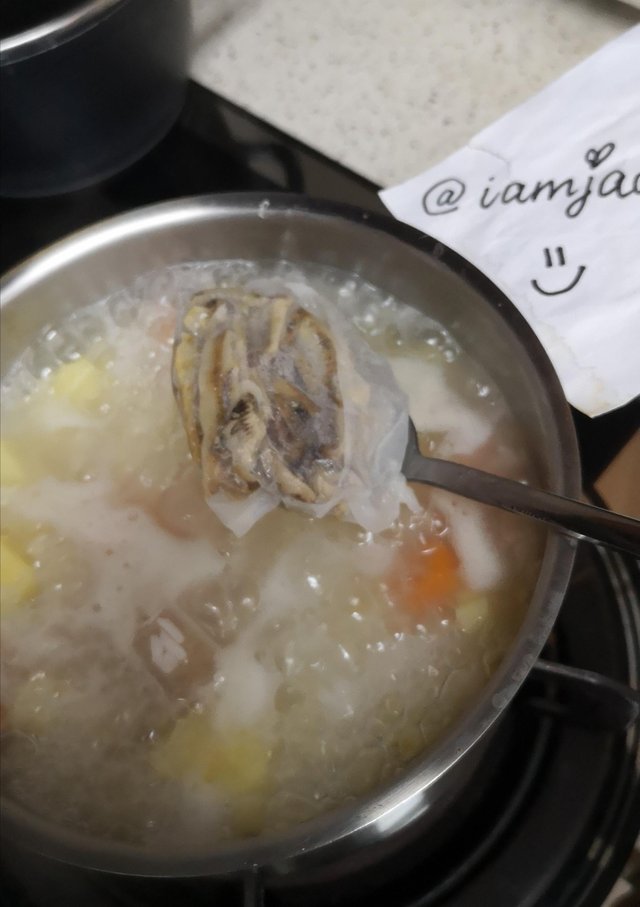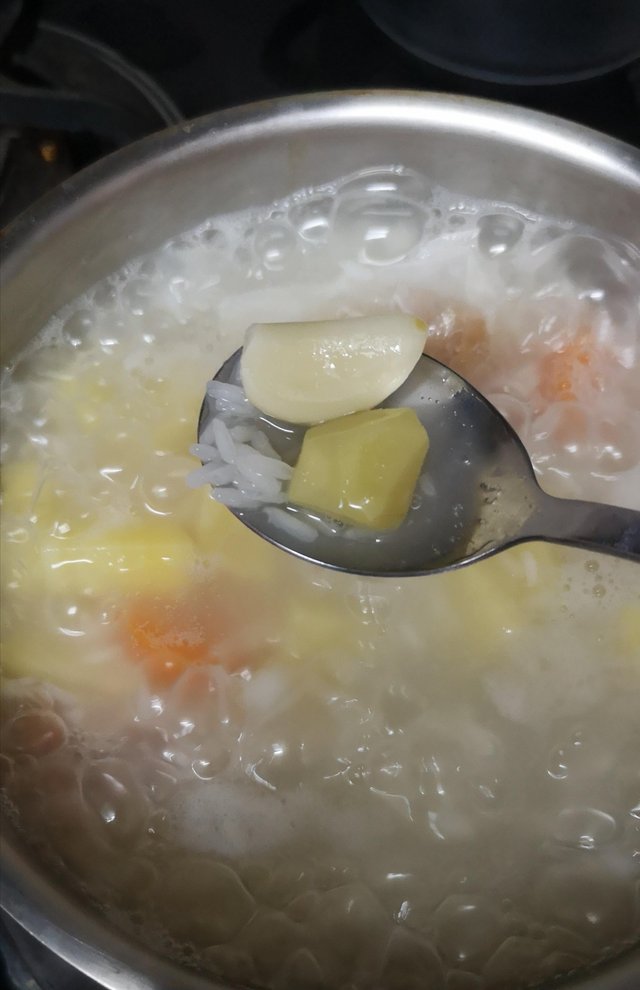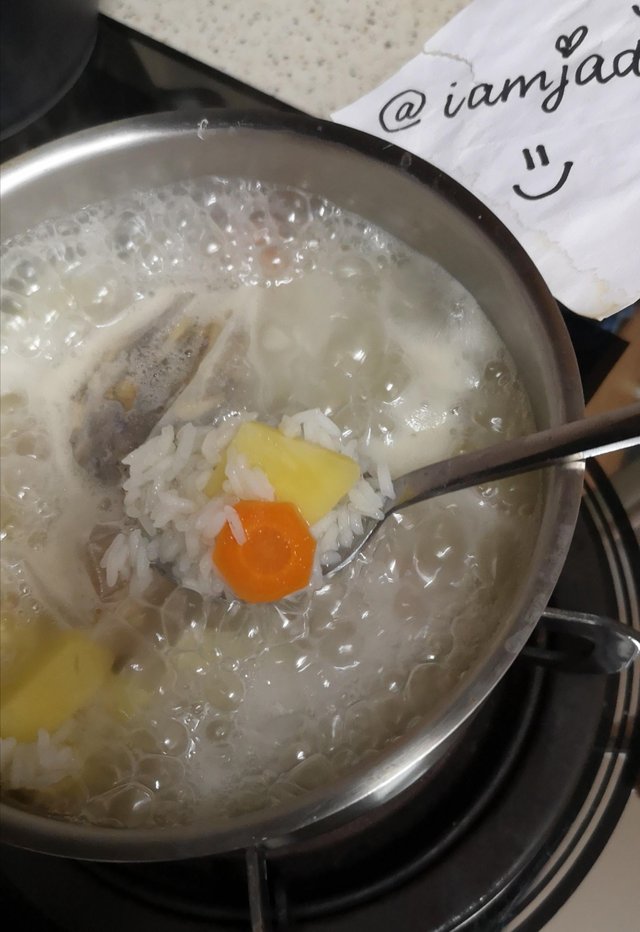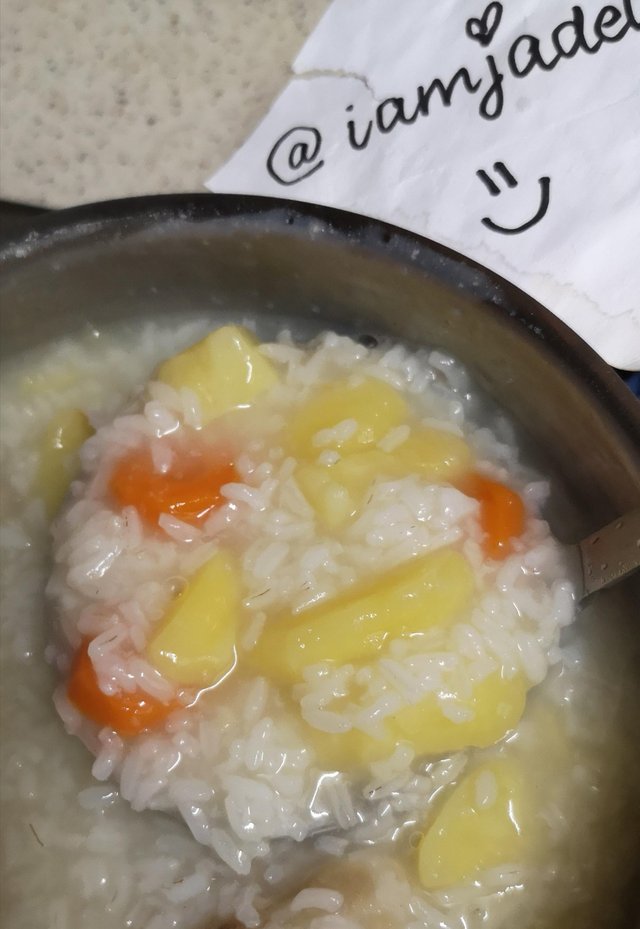 ---
Self-praise: The rice porridge was really, really delicious but still, I needed something tastier and since my gut is super healthy, I had this, packed by my hubby. Yes, I had to hide and eat in the kitchen. Haha!
⤵️⤵️⤵️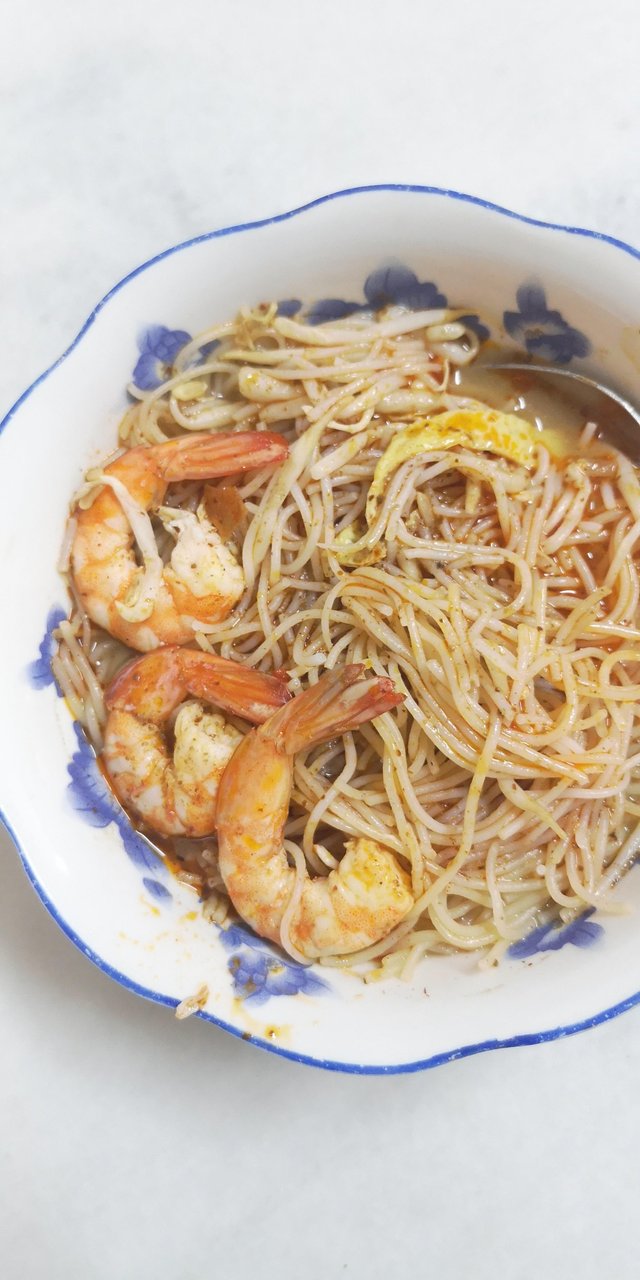 Laksa! Ssshhhh.... Don't tell the kids!