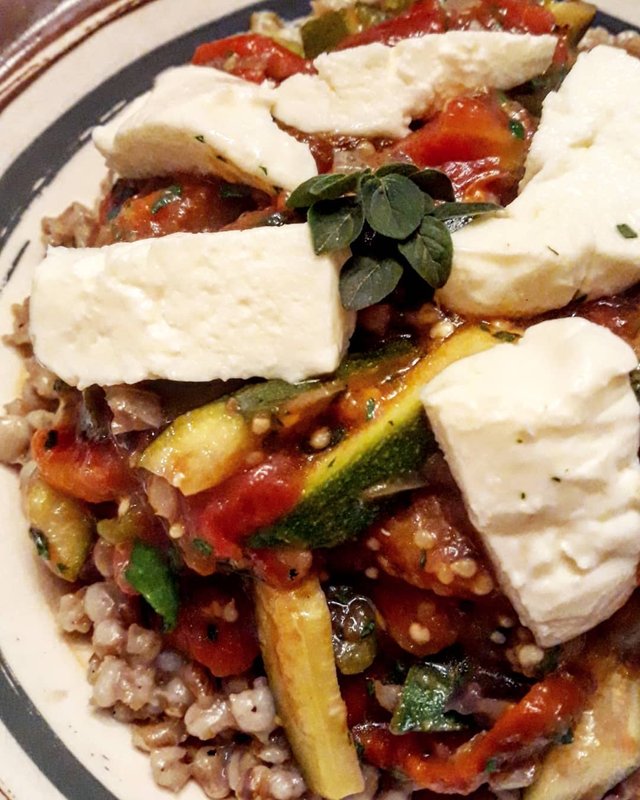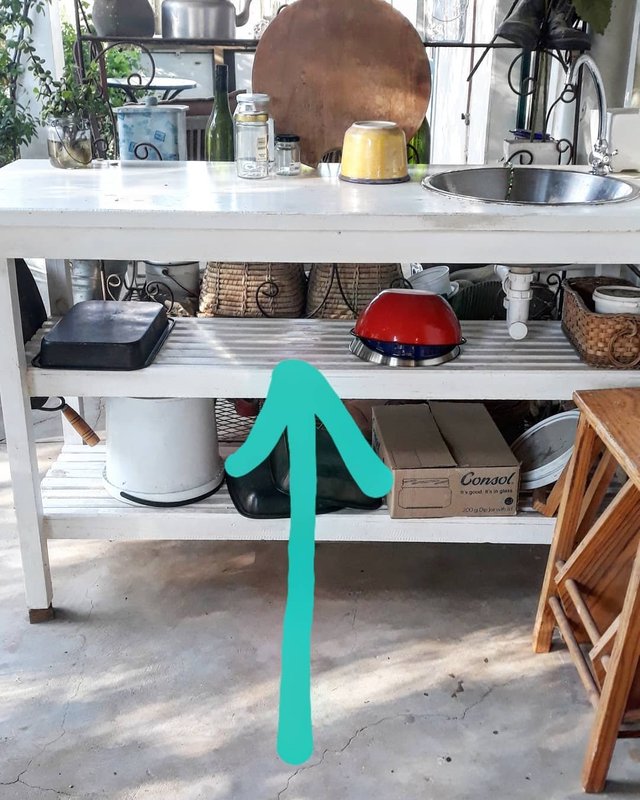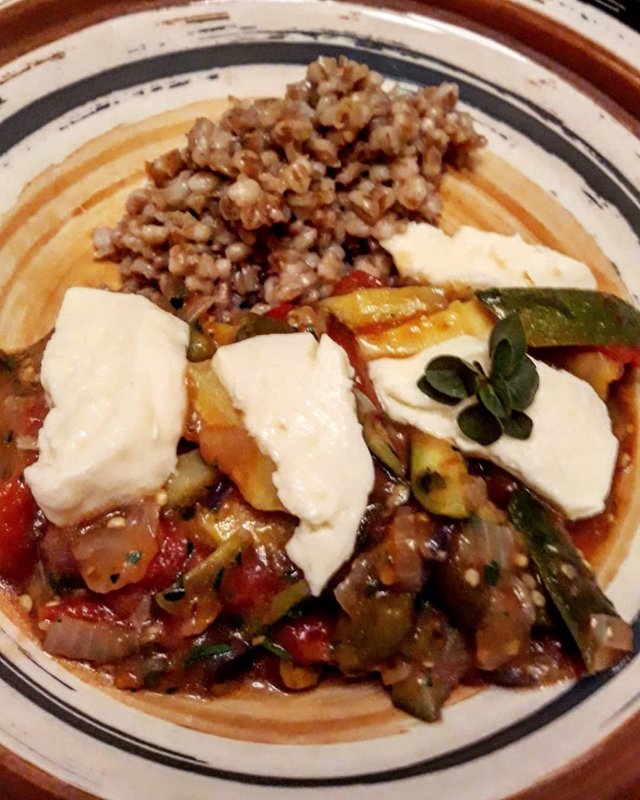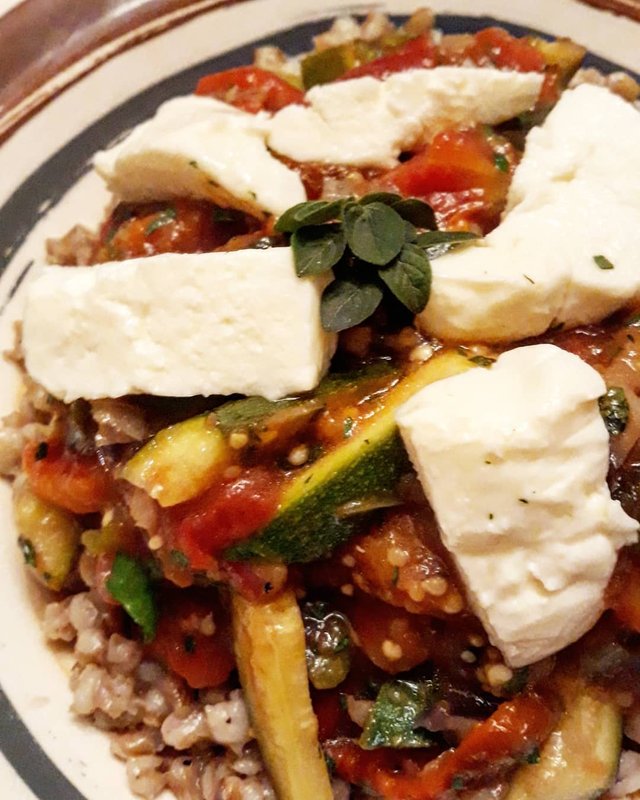 It was quite a weird weekend - no diners for Sunday Supper. A mixed blessing, but not just because it gave us a night off, but also because the box of ripening tomatoes - destined for the fresh tomato soup - was pinched off our veranda. Because my kitchen is rather small, I have an outside prep area and the tomatoes were stashed (or so I thought) where they'd be missed. Not. The gap was discovered on Sunday morning and had we had bookings, instant panic would have ensued.
Anyhow, no bookings always means a much more simple supper and, if I've the inclination, some experimenting in the kitchen. This Sunday ratatouille was on the menu and I went ahead with that but in the absence of fresh tomatoes used a tin of chopped tomatoes. A whole one. That was a mistake - we ended up with Mediterranean vegetables in tomato. Not ratatouille.
That was somewhat rescued by my deciding that we'd eat it with barley instead of rice. I cooked in some newly-made chicken stock and with mozzarella, the supper was more than acceptable, even if the ratatouille could not be redeemed!
#ulog #powerhousecreatives #SteemBloPoMo #teamsouthafrica #share2steem #cooking #Sundaysupper #popup #restaurant #homecooking #homemade #vegetarianfriendly #mcgregorvillage #MagicMcgregor #localproduce #thecountrybutcher #countryliving #countrystyle #TheSandbagHouse #foodstagram #photography #food #foodstories

There it is - today's contribution

Until next time
Fiona
The Sandbag House
McGregor, South Africa

Photo: Selma

If you're a compulsive Instagrammer like me, Share2Steem and earn

Let me help you for blog posts any writing in English
Rates depend on the depth of edit required




More about why I am offering this service here

Join Us On Discord

Posted from Instagram via Share2Steem