Sometimes life works with you, sometimes not so much.
Today was a "not so much" sort of day. The photo below was taken at a little before 11:00am on a "clear and sunny" day... that brown hazy gook? That's smoke from forest fires, both here in Washington state, as well as in Canada.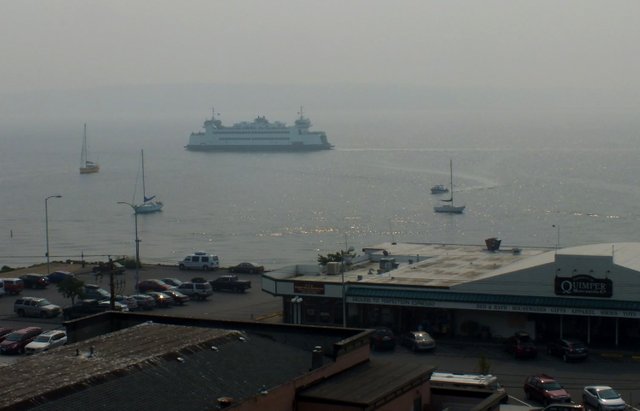 11:00am, under "clear" skies on a "sunny" day
That's about the clearest it got today... by mid afternoon, it looked more like sunset and the sun was more like a blood red orb, overhead.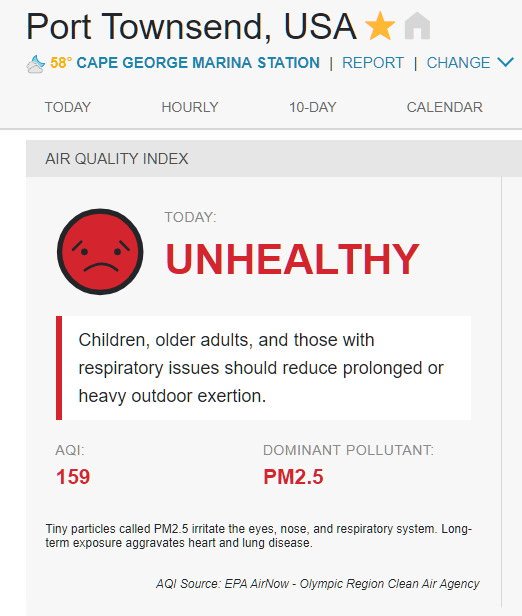 I just hope it's a little better tomorrow
Our lungs aren't really meant to breathe this crap. Aside from visibility having dropped to less than 1/4 mile now, I feel like I am "just about to come down with the flu" and have been feeling that way for about 48 hours now. Itchy eyes, rough raspy throat, corners of my eyes watering slightly. I also feel like someone punched a railway spike into my head, immediately above my left eye.
Our Air Quality Index this afternoon was 159. Not good. A blend of smoke and tiny airborne particulate in the form of wood ash.
What we need around here is a steady rain for about 48 hours. Unfortunately, none of that in the forecast...
I Had a Plan. Honestly.
This morning I had plans to have (create) a busy week. I really wanted to jump start my creativity... in part inspired by @steempowerpics' post about starting a "3-a-day challenge" for a week.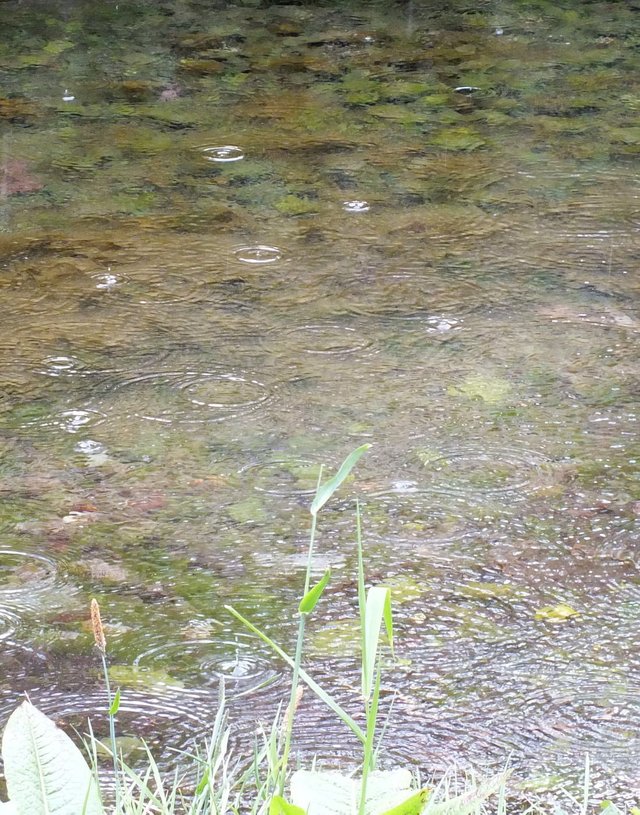 Hoping for some of this. Unfortunately, NOT in the forecast...
But as the day wore on and my head felt more and more congested... I decided that "this is not the time." But it's something I definitely want to take up later. When the air has cleared a little.
Funny just how much this stuff actually affects us.
Reminds me of the rather sad story of my friend Dohn who was driving through a brush/forest fire area on his way from Texas to Florida, and the smoke was rather thick, like this. Except... where he was in Louisiana there was a lot of poison oak and poison ivy getting burned up; enough that the inside of his lungs — quite literally — got "burned" by the toxic residue and he ended up spending three days in an ER in Tallahassee breathing pure oxygen from a respirator.
Fortunately, this smoke is cleaner.
Anyway, apologize for this rather "wimpy" post... but my brain is just not 100% there, at the moment.
Comments always welcome, and invited!


Animated banner created by @zord189
(As usual, all text and images by the author, unless otherwise credited. This is original content, created expressly for Steemit)
Created at 180820 23:50 PDT