It's quite late on this Labor Day weekend Sunday... or Monday, as it most likely is by now, in most parts of the world.
"Labor Day."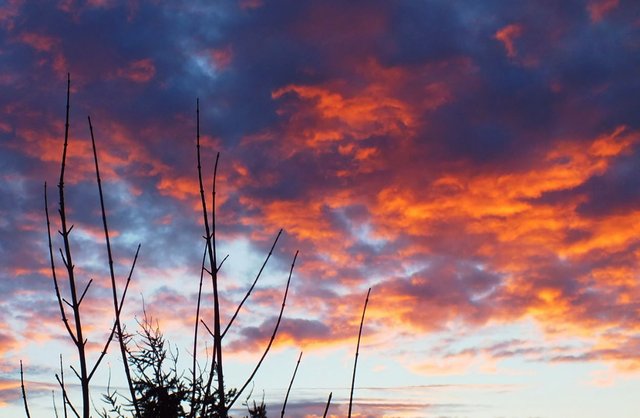 Northern sunset
That's a funny thing, really. Originally, it was created (in the 1880's) as a tribute to the achievements of workers in building the nation... but at some point, I guess it just changed over to being viewed as "the 3-day weekend we get at the beginning of September."
I was thinking about that, this afternoon... and realizing that I have never actually had the day off on Labor Day; having spent much of my life in some form of service or retail trade, it has actually marked a day of working extra, because other people were off.
There's a Wind Blowing
Labor Day weekend has long marked a sort of "change of seasons" for me. It's my birthday on August 30th, then Labor Day and then I feel like there's this subtle change in seasons to "fall."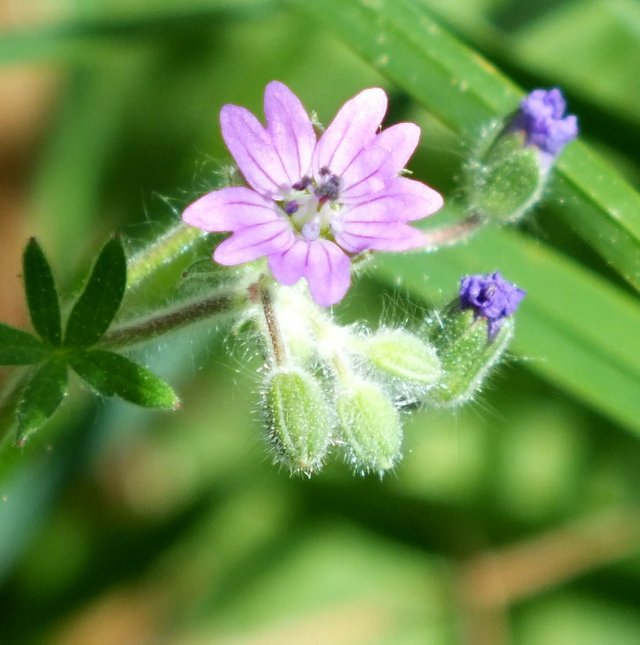 A tiny flower
Yes, I realize fall doesn't formally start till September 21st, but there's still a change of seasons.
Sometimes — like right now — the change of seasons is a "real event." There's suddenly a sharp wind blowing and a coolness in the air we haven't seen since back in April. It came in very suddenly, this afternoon... taking with it a slight pervasive mugginess and the last remnant of smoke from regional forest fires.
It also made me reminisce about my many years of living in Central Texas and how Labor Day weekend marked the beginning of the possibility of cooler mornings, at the end of a long summer of relentless 100-degree (38+ C) days and 80-degree (26+ C) nights.
My buddy and I would usually golf in a fairly large Labor Day tournament back when I was in college and a few years after (before I started working all the time...) and on an occasional year or two we'd be greeted by a cooler morning... and it was cause for celebration!
And now there's a cool wind blowing again, right on cue, reminding me of the change of seasons.
Changing Creativity
The reason I bring up "creativity" is that this demarcation also seems to change my pattern of what I do, on a daily basis.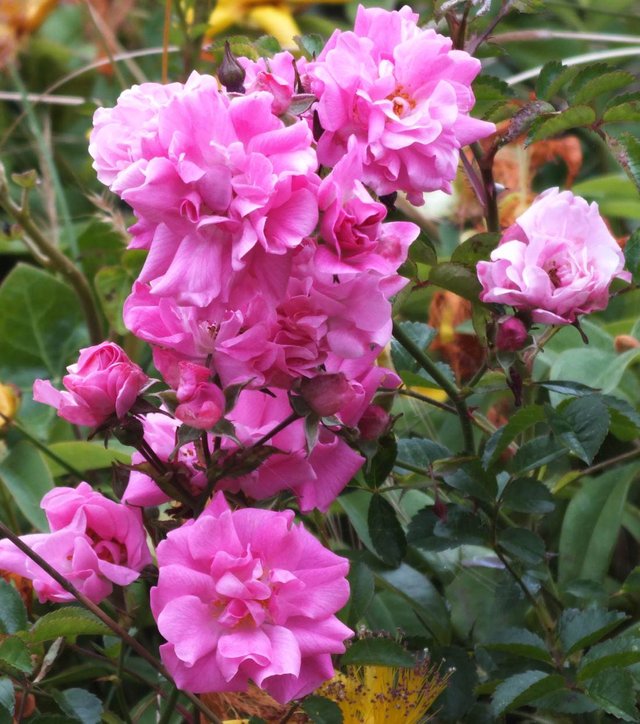 Late summer roses
Whereas I realize much of it is probably imaginary and arbitrary, I think it also has to do with the fact that the days are noticeably shorter now, so we tend to shift to doing more indoor activities because... well, it's just too dark to work outside much, after I get home from work.
And so, that means more time for writing; more time for indoor work; for working with artist endeavors and such. 
For others, there are different "signals." 
For example, I work with a lot of artists and creatives... and the "Burning Man" festival comes to a close this weekend, for many marking the end of "festival season," which also means a return to a "different phase" of life.
Meanwhile, this is also the starting point for Mrs. Denmarkguy and I to start ramping up preparations for upcoming holiday arts fairs we'll be attending. Much to be done!
And then, of course, I'm very hopeful that the last four months of this year will be as "kind" to the somewhat stagnant crypto markets as last year was! I think we can all use a little good cheer!
How about YOU? Are you feeling a "change of seasons" where you are? In terms of climate, or even just psychologically? Do you think the crypto markets will move up during the last four months of this year? Leave a comment-- share your experiences-- be part of the conversation!


Animated banner created by @zord189
(As usual, all text and images by the author, unless otherwise credited. This is original content, created expressly for Steemit)
Created at 180903 00:25 PDT