We were born with nothing in this world. Naked. Dependent. Weak. Poor in all things except for the things God bestowed on us.
Everything we enjoy in life, no matter how meager or huge they may be. All things come from God and He rules them all. He has the strength and power to bestow all things that we need.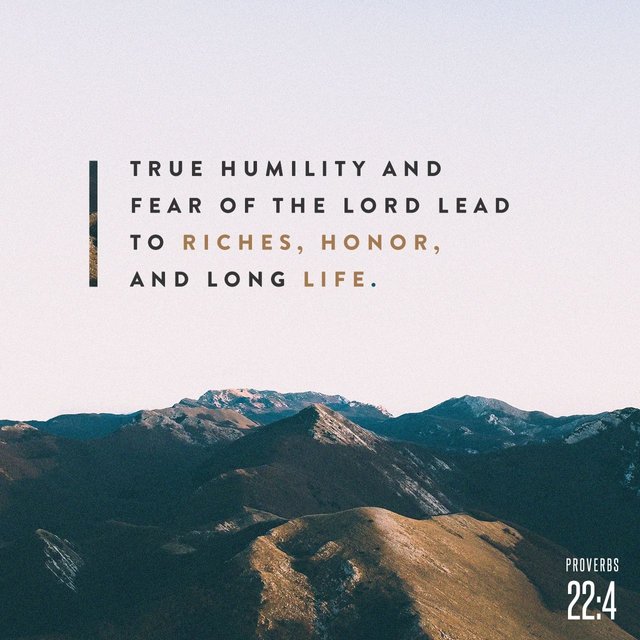 Riches and honor come from fearing God and obeying His precepts. Our utmost humility is God's will for us that we may be one with Him in serving others. God smiles from His throne of grace when His children take care of His own.
Jesus said, If you have done these things to the least of my brethren, you have done them to me.
The reward of humility [that is, having a realistic view of one's importance] and the [reverent, worshipful] fear of the Lord Is riches, honor, and life.
PROVERBS 22:4 AMP
https://bible.com/bible/1588/pro.22.4.AMP
Upvote and Resteem, pretty please...
FOLLOW
@cjclaro
if you are blessed by God's Word today or you are into rainbow, sunset, golden hour, black and white, macro, rain, nature, or smartphone photography and just about anything on photography.