ULOG 093 (COOKING SMALL CRABS THAT WE FOUND IN THE SHORE)
Yesterday evening my friend from Samar visited me here in my place and we decided to catch some crabs. We went to the shore and then catch some but only catch a few and small ones but still we cooked it.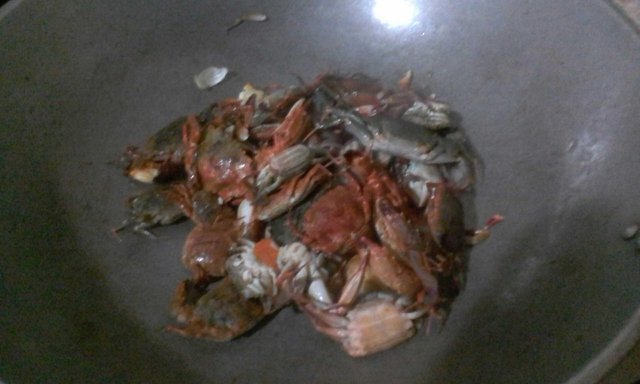 First thing we did is we suate the cleaned crabs together with sliced onions and garlic and then cover it until the crabs become color red and be cooked.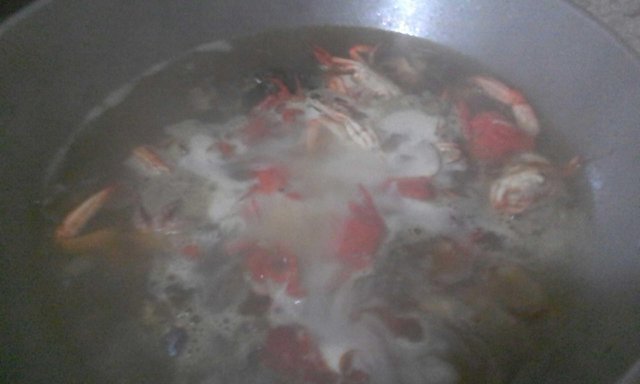 After that is we put water that serve as its soup and then season it with salt and pepper depending on your type of taste. That is it for my @ulog for today. Thank you guys and God bless.