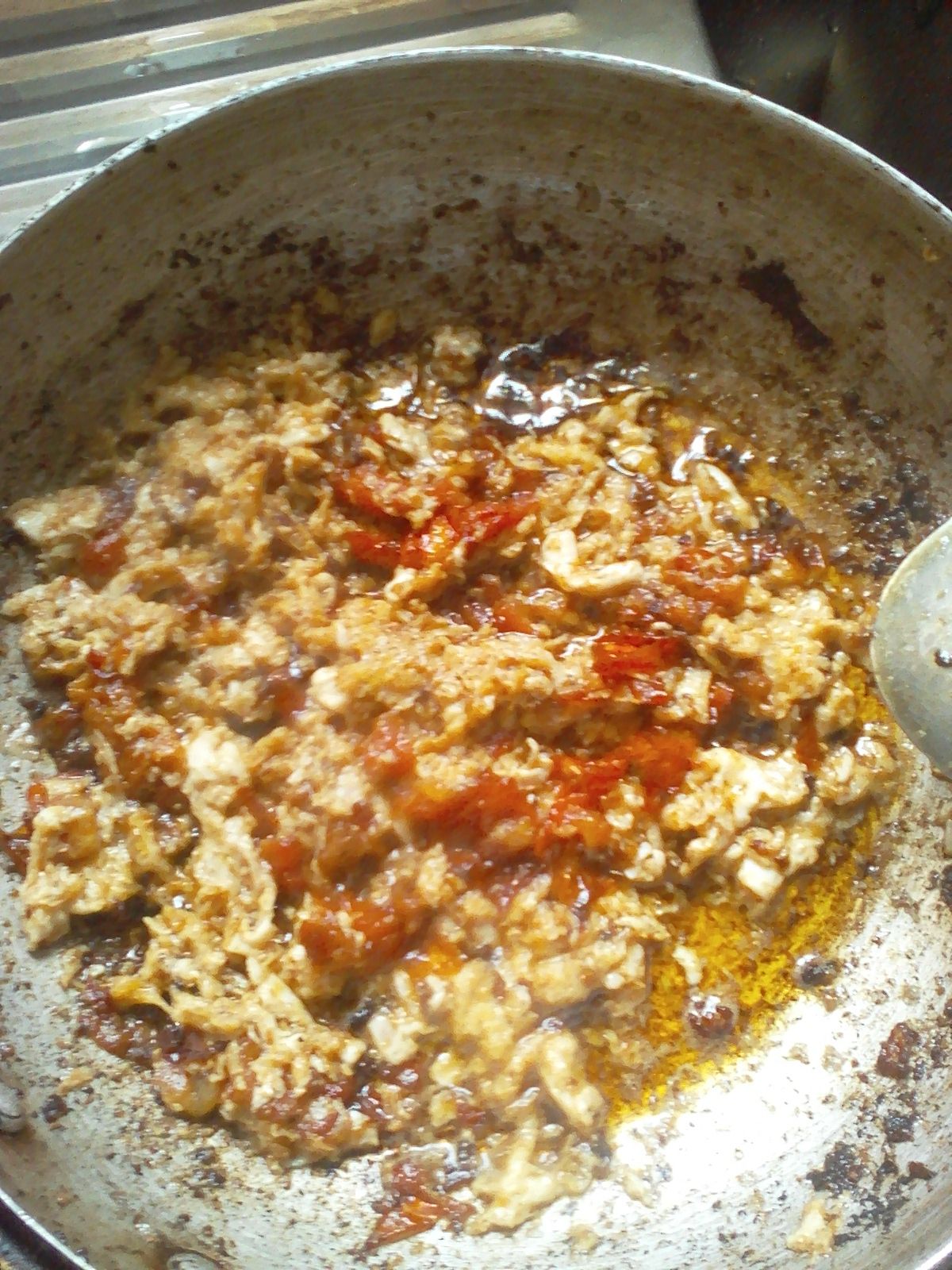 Today I woke up very hungry and without much food at home to cook. I just remembered that I still have some loaves of bread and two eggs in the fridge at home and I decided to make a meal out of it.Below is my secret recipe of how i made it.
Eggs sauce recipe:
-Two eggs
-Four ripe tomates
-One small onion
-Salt
-Seasoning
-Vegetable oil
-Red pepper
Preparation:
-Cut the tomatoes, onion and red pepper separately in a different bowl.
-Pour little oil in frying pot and get it to frying level.
-Pour the tomatoes,onion and red pepper in the frying oil and allow to fry for 3-5 minutes.
-Add a little salt and seasoning.
-Break the eggs and mix thoroughly before pouring in the frying mixture.
-Fry for a minute or two and it is ready.
Join me for breakfast!
Thanks to surppassinggoogle for the new idea of #ulog which I consider as a daily dairy of itinary. I also say thank you to him for his kindness and generosity. I would like to promote him as a witness . You can vote for him at https://steemit.com/~witnesses and type in"steemgigs" at the first search box and type in "surpassinggoogle" in the second box as a proxy.