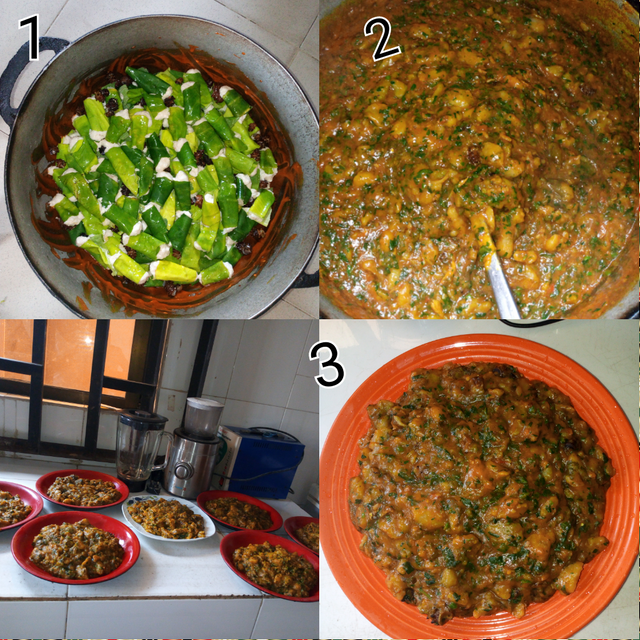 ekpang nkukwo
About yesterday, I made myself and my family one our indigenous cuisines called ekpang nkukwo.
Ekpang nkukwo is one of the aged-long foods enjoyed by a majority of households in Akwa Ibom State. It is delicious to the taste-buds and is of high nutritional content.
It is made from a combination of water-yam and cocoyam. It takes 2 to 3 hours to prepare depending on the quantity one desires.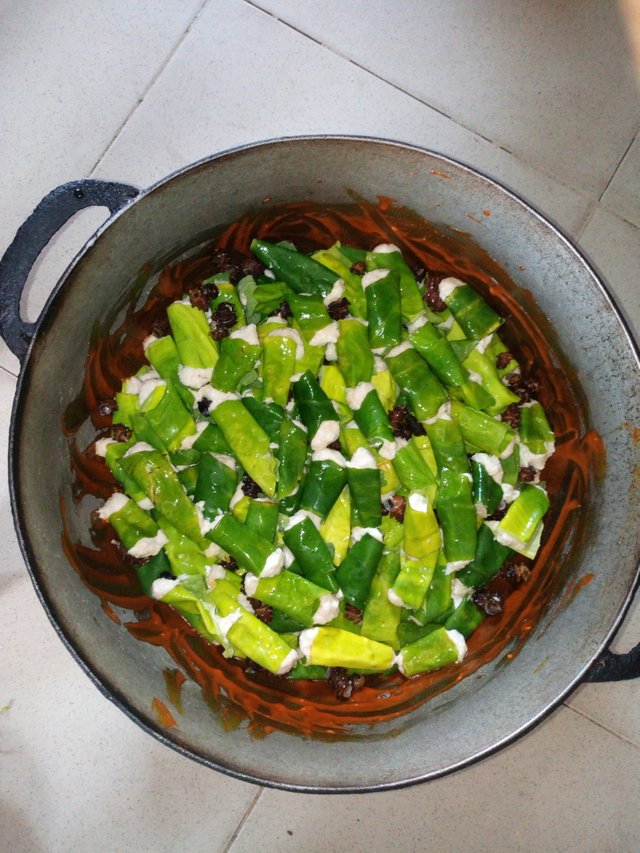 Its process of preparation is simple but one must be well-organized to get it right.
Many people prefer not to combine, as water-yam only, in combination with the usual ingredients can be used, without necessarily adding cocoyam.
NB: both methods have their unique taste.
The yams, when grated together is wrapped, using a newly-shot but fresh cocoyam leaves called nkukwo (although, some people prefer to use other green vegetables; please note that this also gives a different taste compared to nkukwo)...the wrapping process is one of the major processes in its preparation.
You'll need ingredients, such as:
•periwinkles
•crayfish
•salt
•pepper(preferably ,fresh)
•seasoning cubes
•Fish(it can be smoked, dried, or fresh)
and/OR
•Pomo/kanda/ikpa unam=beef skin
•snails, oysters e.t.c. (if you're a meat-loving type, like me 😁 )
•onions
•fresh vegetables(pumkin leaves)
•palm oil
Those are the ingredients you'll need.
If you'll like to see a video of it or learn a step by step method of preparation, just comment "I want more".
Following my family size and how much we love this food, it took me almost all of my day to prepare it. It was fun since I had my little cousins around, who though disturbing kept asking questions about the ingredients on display. More so, some went as far as sticking their fingers into the massive lump I made in the tray... If you're familiar with cocoyam, you know what means on their delicate skin.
My Joy, when I served the food to mom and dad and they knodded in attestation to my cooking skills. You know that smile ☺ now.
All things being equal and fair, I intend to go shopping in the market for the preparation of the great meal again, soon enough...
When next you enter an Akwa Ibom Kitchen, please do well to request for ekpang nkukwo...
Have a lovely day!