Take this opportunity to greet all #uloggers and especially @surpassinggoogle, happy day!
Today I am publishing my fourth publication in ULOG !, This time I want to share my photos and the experience of my trip to the snow mountains of New Jersey, specifically to Mountain Creek!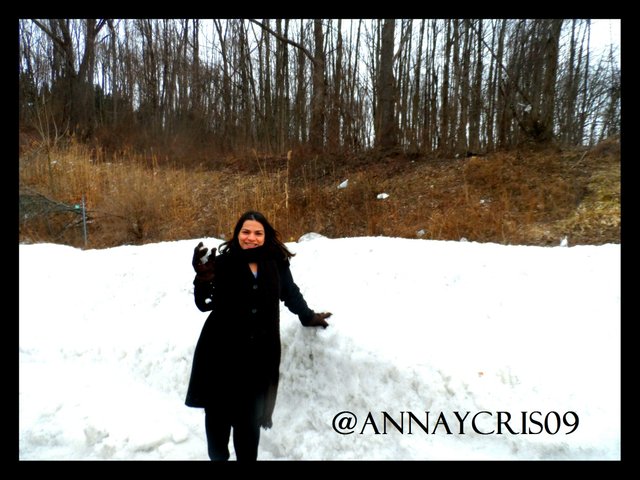 We arrived at Mountain Creek after 4 in the morning, our flight arrived at 12 at night to the Newark airport in New Jersey. There we removed our rental car and headed towards this adventure, it was the first time we visited any town outside of New Jersey !, our destination Vernon Township, in Sussex County New Jersey. As we could see in the GPS of the car we had to drive 60 minutes on route 94, 76 km from the George Washington Bridge.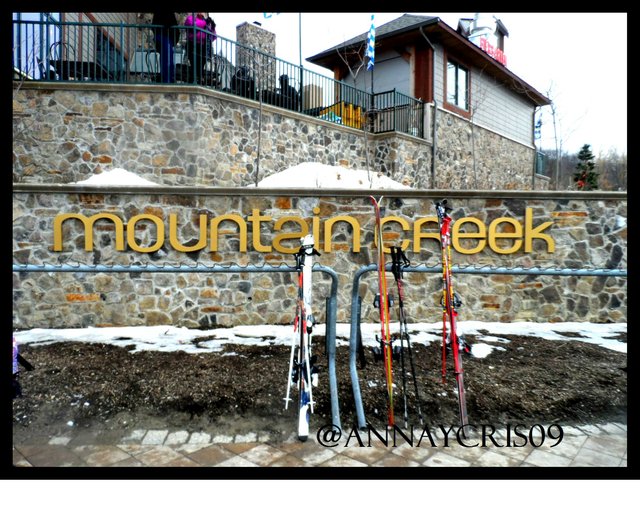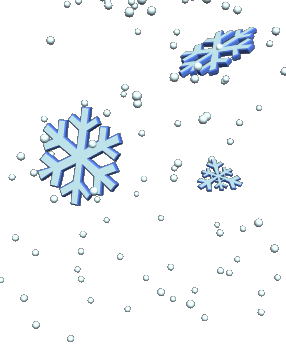 The arrival to a white paradise!
We received a great snowfall and is that for March is still winter in this area of ​​the country, for my husband and for me it was the first time we witnessed that spectacle of nature, and it was big !, everything was covered in snow and the white adorned every object that was in its path, as well as at a wedding, giving us a great welcome!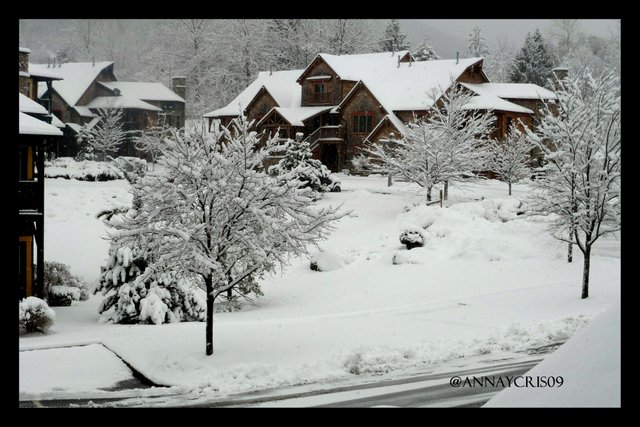 We arrived at an area composed of several cottages together, in total 20 holiday units located next to each other, we would stay here for 7 days, it was a gift from the father of my sister's husband!, with a key in hand, we parked In front of the house identified with the number that they indicated, happy and excited, we had reached our destination!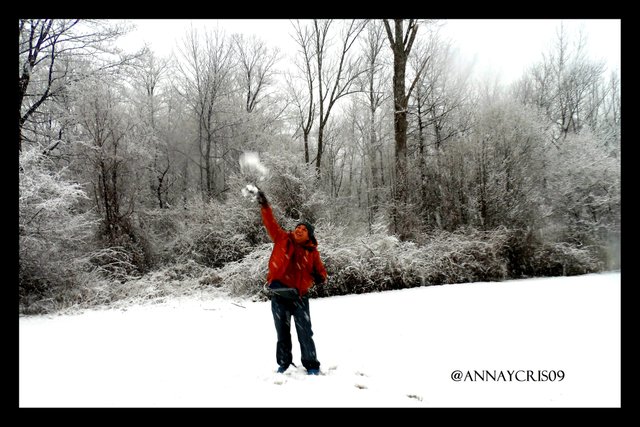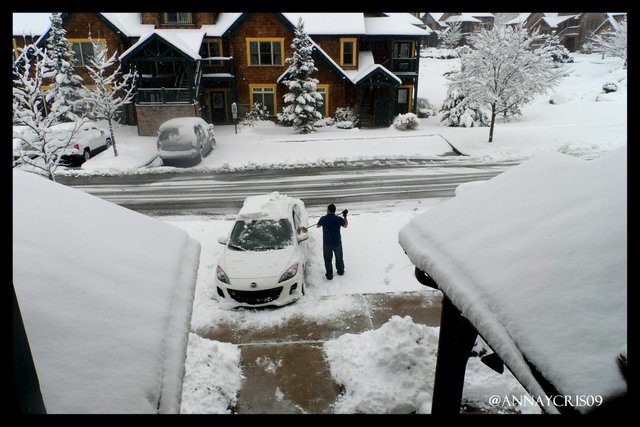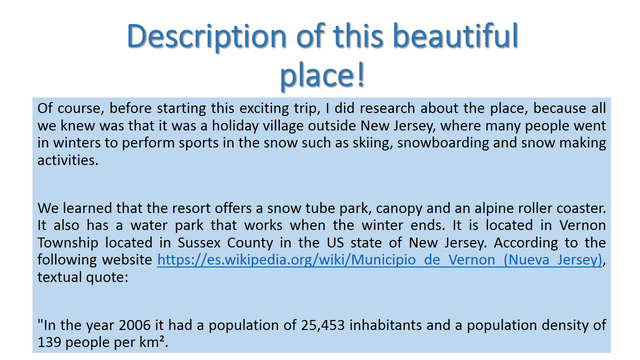 We could see that it was a small community, but we were surprised to find all the services nearby: bank, cafeteria, bakery, supermarkets, hospital and less than 45 minutes away, a shopping center where we got huge stores where I could make purchases for my baby on my way!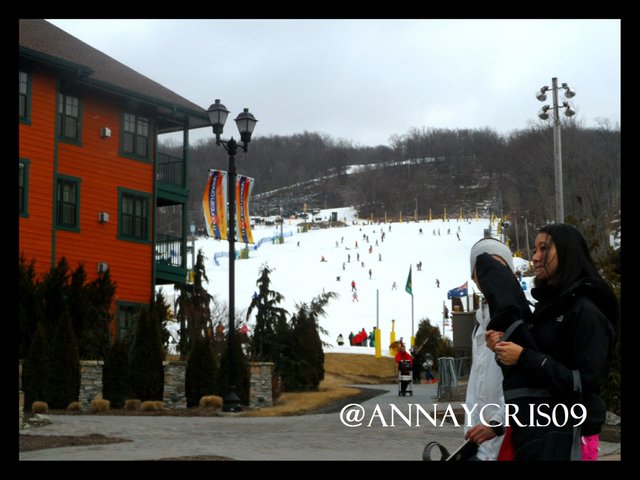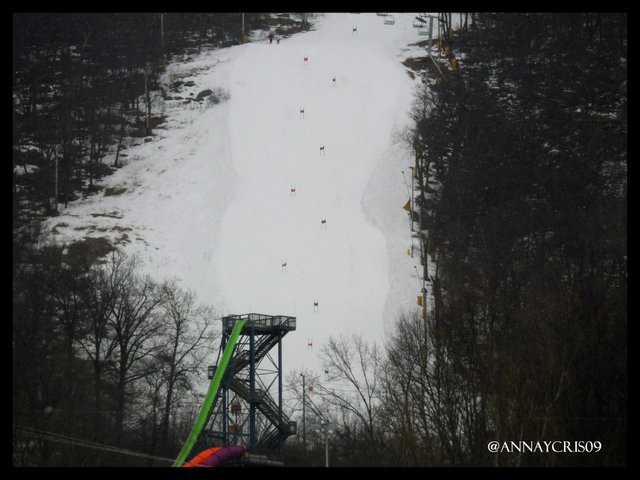 We were quite exhausted and once we entered the house, after locating the main room, we stored our bags, we changed and we went to sleep, it was already 5 in the morning!

We woke up almost at noon, in the room there was a small balcony, we opened the doors and we received this beautiful view, it had stopped snowing, and several machines heard snow removal working in the place, what a beautiful gift for our view!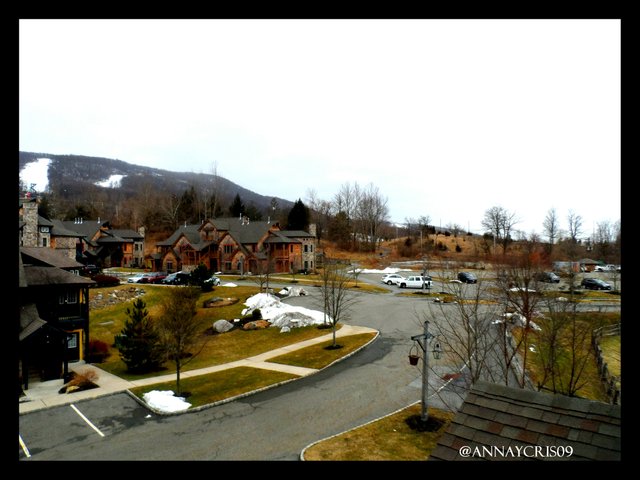 The following photo shows the rear view of the patio, a beautiful lake accompanied the bare trees that bordered its bed.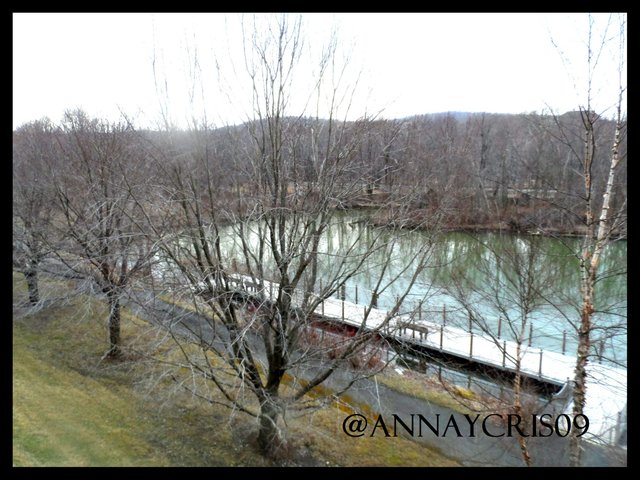 I could not resist and I took a picture next to the almost frozen lake, and since I live near the beach, I enjoy sunny days almost 365 days a year, and to tell the truth I had never seen a frozen lake!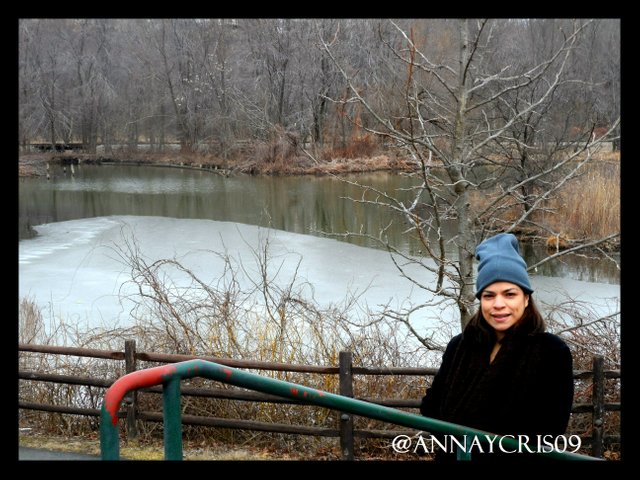 In this link you can get more information about this place, ideal for vacations and enjoy doing winter sports, I hope you have I liked my publication, blessings for the entire steemit community.
Here in this house we would stay for 7 nights, we spent nice evenings beside a very hot fireplace.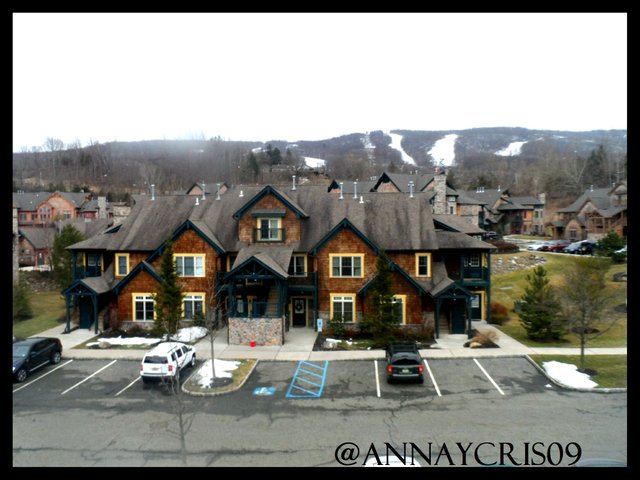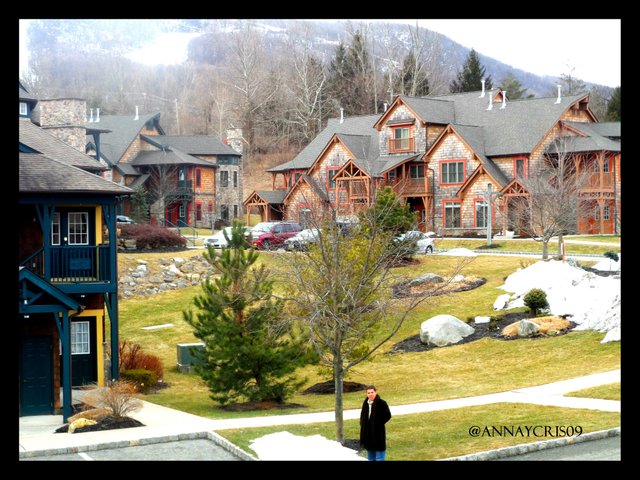 This was all for today, it was really a difficult job to select among all the photos and I enjoy everything else, it is not public, it is spectacular for me, I hope you enjoyed it, until my next publication, hugs.
Photographs taken with my Huawei P7 cell phone and edited.