---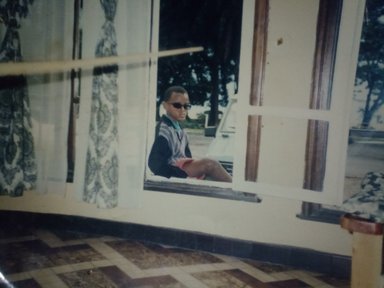 ---
---
Found this picture the other day while searching for a totally unrelated one. It was taken back in the summer of 2002, I remember this because it was taken in Gisenyi, and we had gone there just a few months after Nyiragongo's eruption in Goma, Congo. (DRC) The trip was a fun one, during those few days, we stayed at an Aunt's who lived close to the beach, where I developed my appreciation for isambazas.

Isambazas are small fishes that are eaten whole, not to be confused with indagaras though. Because although they look the same, and are cooked the same way, the stench and taste of the latter is just too nasty! Sadly, it's way easier to find indagaras than it is to find isambazas, when you live so far from the beach. Sighs...

Like I said earlier, we went to Gisenyi right after the eruptions, and since Gisenyi is only just minutes away from Goma, it was decided we cross the border and go check the aftermath for ourselves. And so we did! Once there, we realized just how cruel Mother Nature can be. For miles it seemed, everything had been decimated, if not drowned by the overreaching hardened lava. And even those that had managed to stand their ground, looked like they were begging to be put out of their misery. It was nerve racking.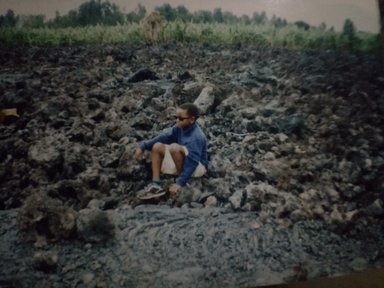 ---
Brozay sitting on hardened lava, I think he was trying to outgangsta me. Smh
---
We only stayed there for 2-3 hours, the time to observe a bit, try some Congolese cuisine and then, back to auntie's house! From there on, my memories are kind of disjointed but, I do remember it was a fun vacation trip(also stressing for some) and probably one of the best we've ever had!

Nostalgia kicks in harder: Man Gisenyi is such a beautiful place, and it sucks that I haven't been there in over a decade. But still,...you and I Gisenyi... You and me soon! Til then,...


PEACE!!
---
REFERENCE: