Hello guys! I hope you are all doing well. Today I want to share with you some free earning opportunities that I have chanced upon previously. This earning opportunities is closely tied to your Steemit accounts/, reputation score and Steem Power. Therefore I highly suggest those with relatively high Steem Power, reputation and number of Steem accounts to participate as you might be missing out on a change to get these crypto Freebies.
---
The first airdrop that I want to discuss with you is the Byteball Airdrop. ByteBall is a cryptocurrency that uses a different type of distributed ledger technology (DLT). Instead of using Blockchain it uses Directed Acyclic Graph (DAG) therefore it is one of the few and first to use this type of technology. Compared to Blockchain it has been said that this technology makes Byteball scalable, transact at almost no cost and operate in a carbon foot print that does not contribute to earth's demise. Based on these attributes I can say that it is very similar to STEEM- FAST, CHEAP and COST EFFECTIVE.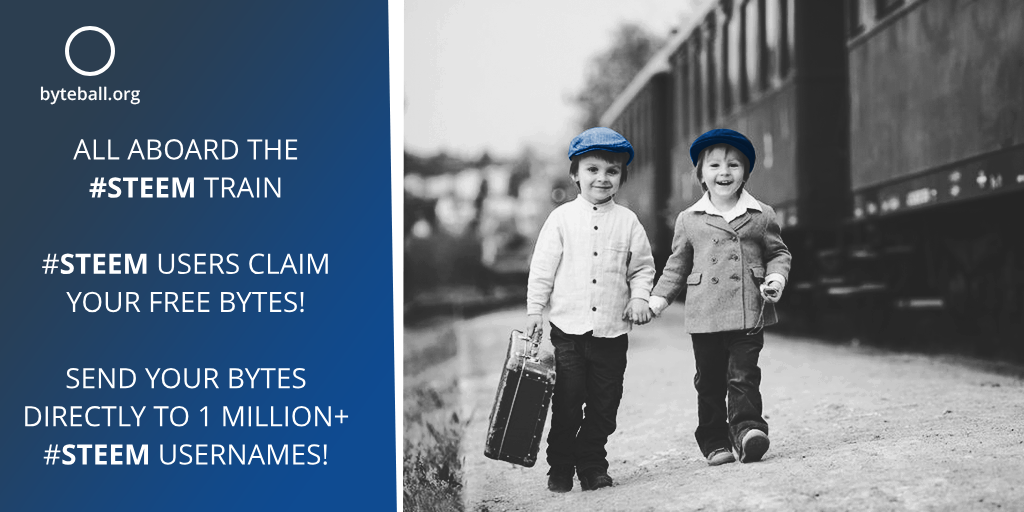 Image Source
Participation on this Airdrop is not that complicated You just have to do the following Steps:
Once you have downloaded the the wallet install it and create your wallet following the instructions in the wallet app.
After wallet creation you need to interact with the Steem Attestation Bot in the wallet application. You can access it in the Chat section and look to add the Chat-bot called Steem Attestation Bot.
When you are in the Steem Attestation Bot Just enter your Byteball wallet and send to the Chat-bot. This will initiate the Attestation process ( a process by which you will link your username to the wallet address of your byteball, enabling you to receive or send byteballs using your steem account name).
NOTE: If you find it hard to follow the instructions I have stated above you might want to check my old post about how to get the Airdrop with more graphical instructions here. . Please keep note though that there are some changes particularly on the Airdrop structure payout and the required payment of byteball (attestation fee is not anymore required).
---
The second Airdrop that I want to share with you today is STEEMHUNT tokens called HUNT. Hunt tokens once release will be Steem-based but for now since the Smart Media Tokens (SMT) are not yet released they will be available for Airdrop using Ethereum and later can be changed with SMT native tokens (Although there is a possibility that it will be based on another blockchain if SMT gets cancelled or delayed to much, EOS is one of the blockchain they are considering). A similar Fashion with what they did over at the EOS and TRON when they released their own mainnets.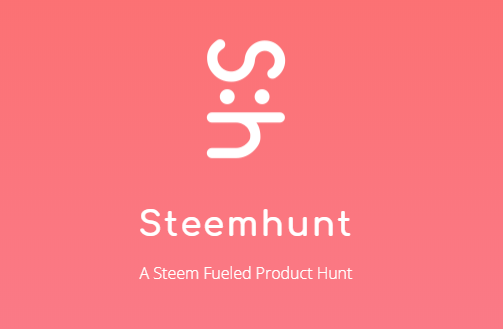 Image Source
Hunt will be the utility token of Steemhunt relatively new portal or condenser that that uses the Steem blockchain for "Hunting" new products or services that might interest a broad rage of consumers. According to the site:
A total of 500M HUNT tokens will be issued, and 250M tokens (50%) will be airdropped to Steemians - largest-ever airdrop for Steemit users. SMT-based HUNT tokens are to be distributed in a 1:1 ratio to the ERC20 tokens held by Steemhunt off-chain wallet owners and registered Ether addresses
---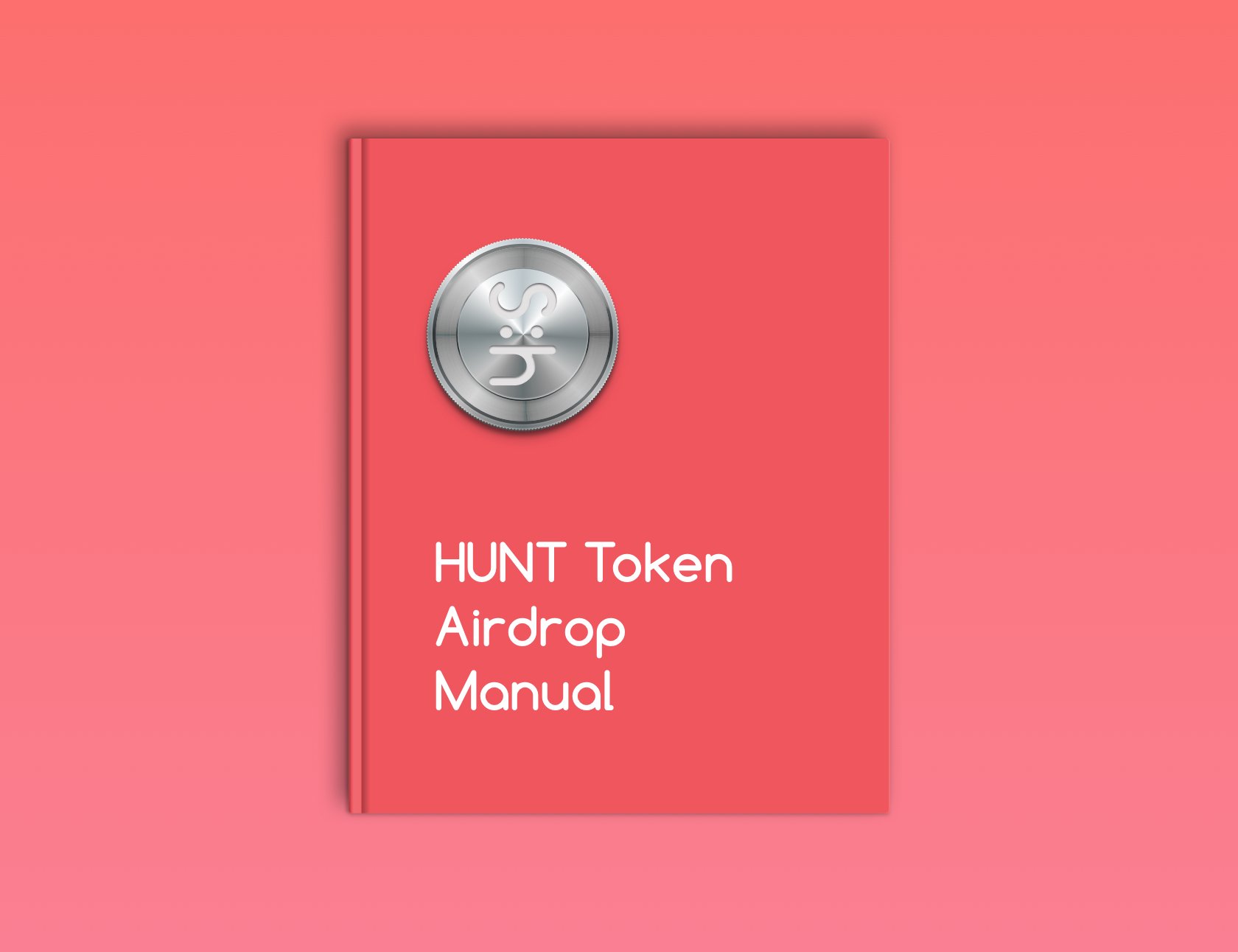 Image Source
There are a number of ways one can participate in the Airdrop and they have released an awesome guide how to do this in their github web page which you can access here. Aside from the Airdrop there is also bounty program in place. The bounty program consists of four sub-categories:
Sponsors (30%)
Voting/Resteem (20%)
Referrals (30%)
Posting/Commenting/Moderation on Steemhunt (20%).
---
Personally I have participated in the 1:1 Ratio Airdrop of STEEM POWER to Hunt and some Voting/Resteeming. I have not tried creating my referral link as I have not explored steemhunt enough. However a quick visit from their discord channel reveals that some of the features described in the manual are not yet implemented. To keep informed of new development you can try to join their discord channel here.
I think this condenser is one of the more promising projects out there right now based on their well polished website and a robust community using the portal.
---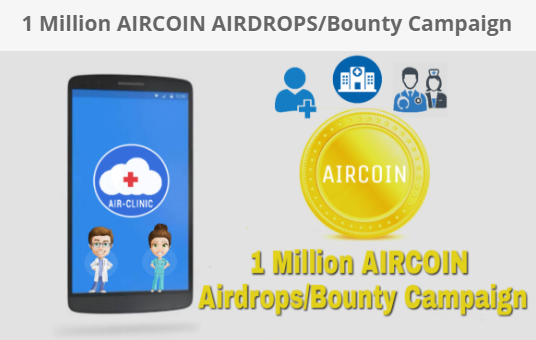 The third Steem-based airdrops that I want to share is the one being conducted by Air-clinic. Aircoins are the utility token tokens they plan to share with Steemians and there are many ways to get free tokens from the project. Just hop into this link to get a stake of the free tokens when they are airdroped. Here is a quick look at the activities you have to do to participate: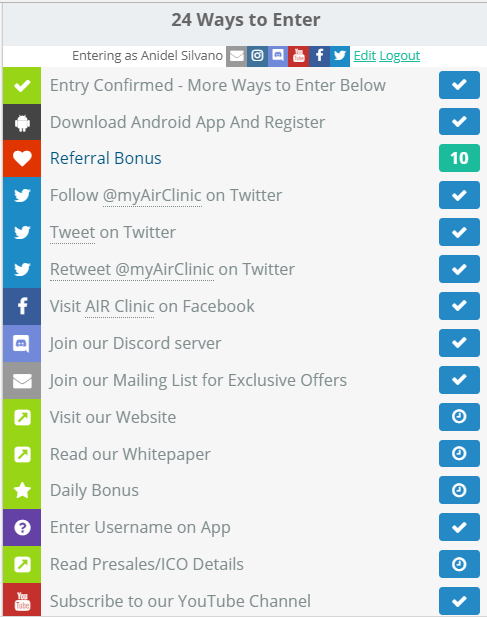 Image Source
Before you go participate let me give you a short description what it is. According to one of their post
Air-clinic is a decentralized App(DApp) built on the Steem blockchain to provide innovative solutions to the challenges of the healthcare system worldwide. Our smart "Proof of Health" protocol is combined with steem's "Proof of brain" algorithm to yield awesomeness.
---
Further investigation reveals that the focus of the group are related to medical and health topics. There is a fair amounts of heath professionals in the group. If you are looking for a niche about medicine and health this is probably your best bets. Personally I have gone through the bounty task and I plan to earn more by inviting people to join the bounty. There is still about a week left before the airdrop concludes. This is by the way one of the projects I am thinking of delegating my Steem Power to get Tokens from them.
---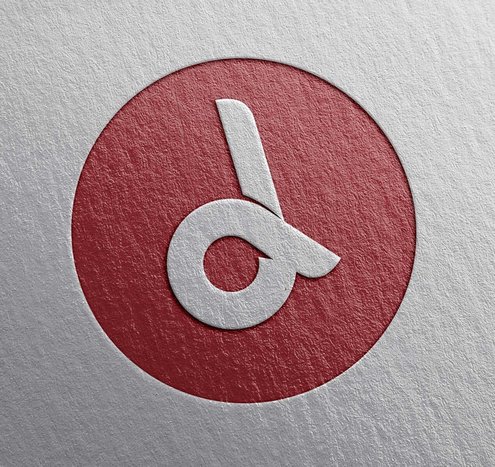 Image Source
The last Airdrop I want to share with you is the project called dlike. According to one of their blog-post:
dlike has been built on a unique ranking system based on ABV( Account Based Voting ) which is inspired from another popular steem app @steemhunt. This ranking system is named as dworth and dlike has tried to make the ranking system even better by introducing the popularity of steem user (Number of followers).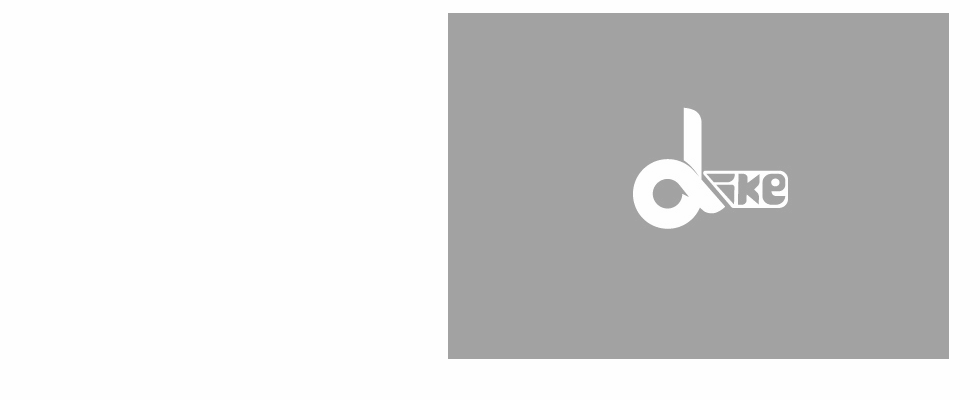 Image Source
Basically dlike condenser is a fusion of reddit and pinterest where you can share interesting links that people might find useful in some way of the other. I like the idea of this project since it focuses on content discovery of interesting topics which helps those who are not really keen on creating contents. This will enable Steemians who do not have the time or skills to create content help the Steem community discover stuff that might interest the community. To participate in the airdrop you may go to their airdrop channel in of Discord for the details. For your convenience here are the bounty offers they offer:
Write about dlike on your steemit blog and get 500 to 5000 dlike tokens. To be eligible for these tokens your posts must be a promotional article about dlike including dlike in title of your post. You must give dlike web address and dlike discord channel link (you can add your own invitation link) in your post and write about SP delegation to dlike.
500 to 5000 dlike tokens for making a promotional video on Dtube
500 to 5000 dlike tokens for promotion on Dlive
*Take a selfie with dlike logo and upload on your blog using hashtag #wearedlike to earn 100 to 500 tokens
Invite new users on discord channel and earn 20 dlike tokens for every invitation
Follow dlike on steem to get 10 dlike tokens
Make daily one post on dlike.io in each of these 4 communities (photography, food, sports, memes) for next 15 days and earn 2500 dlike tokens
Delegate your spare SP to dlike and instantly get twice the number of tokens (e.g if you delegate 100 SP you will instantly get 200 dlike tokens). You will also get weekly token reward for your SP as this is bonus offer for delegating.
There you you go guys those are the different Airdops that I have encountered so far. I hope you find my post helpful. If you have other airdrops that you want to share please do share in the comments section below. Referrals are links are okay but please make sure they are of different projects that are not already discussed here. Have a nice to all of you everyone and more success in your endeavors.