Ukraine and Google playing Justin Trudeau's 'sock game'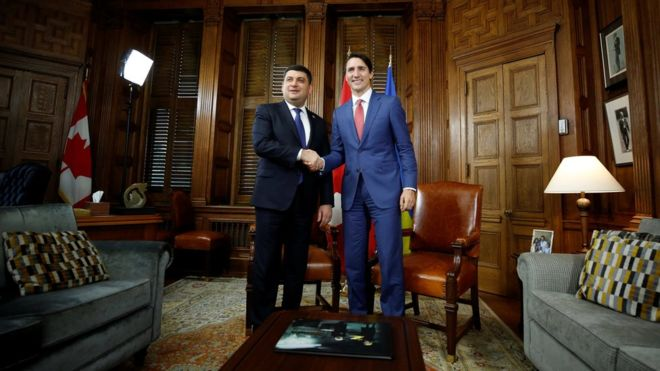 Prime Ministers Volodymyr Groysman and Justin Trudeau met in Ottawa
Canadian Prime Minister Justin Trudeau is well known for his style, and his colourful - sometimes themed - socks.
When Ukraine's trade representative, Nataliya Mykolska, visited Mr Trudeau she took the opportunity to contribute to his collection of - what broadcasting platform Ukrinform has called - "unusual socks".
Ukraine's Deputy Minister of Economic Development and Trade tweeted a photo of her special delivery from Ukraine's PM Volodymyr Groysman, intended for Mr Trudeau as part of a promotion of trade relations between the two countries.
Skip Twitter post by @mykolska
View image on Twitter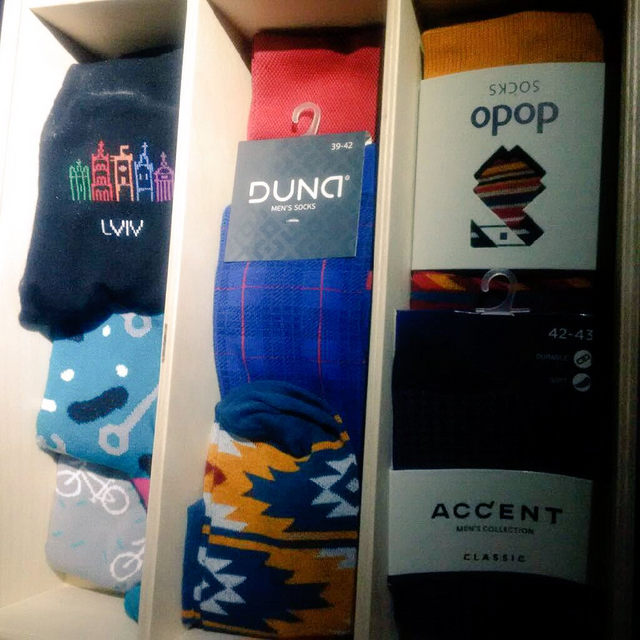 Commentators appeared to be split on whether it is an appropriate present for a head of government.
As photos circulated of the two leaders, a Facebook post by Ukrainian news website Hromadske.ua spurred a mixed response about Mr Trudeau's footwear.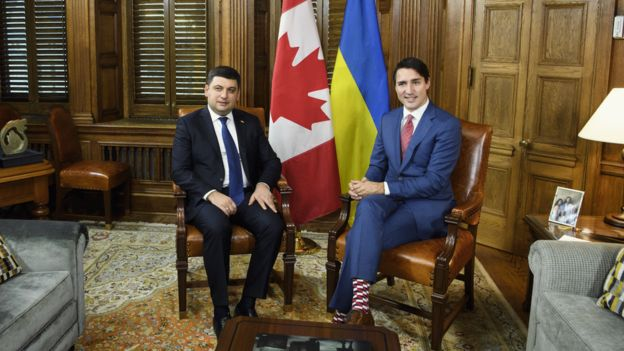 Kate Tarbukina called the gift to Mr Trudeau an expression of "vulgar antique hell." Meanwhile, Kateryna Krotkova, who spotted a familiar brand, was happy she "has something in common with Justin now".
"Did they just give sweat socks to the prime minister? Wow, cool," said Sergiy Petrakov with some sarcasm.