UFC on ESPN: Reyes vs. Procházka - Final Betting Results and One more Big Bet Win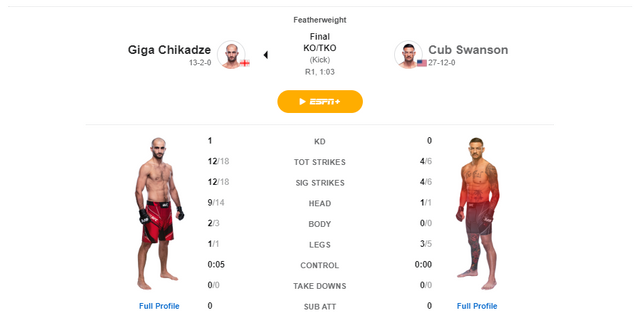 I made one more big bet on Giga Chikadze at the last minute at -190. The fight was over in 1:03 minutes with the GigaKick.
I lost all three of my small money bets.
I bet on Kai Kamaka and thought he got robbed. He should have won the fight 29-28 but he lost and so did I.
I also bet on Randa who got DQ's and Dominick who got KO'd.
I could not believe how Jiri took all the hard lefts from Dominick and didn't even flinch.
Though I went 2-3 I cashed big.