UFC on ESPN: Font vs. Aldo - Louis Smolka (-140) vs. Vince Morales (+120)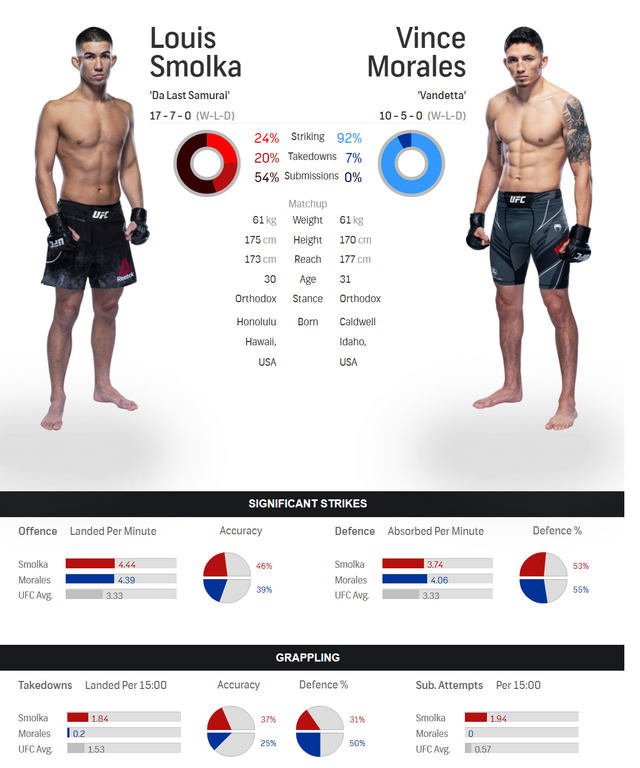 Louis has been alternating wins and losses in his last 6 fights after losing 4 in a row to some tough competition. Vince has only won 2 of this last 6 fights. This is a close one but will go with Louis here as they are both evenly matched.
I will not bet this fight unless I see something at the weigh ins.