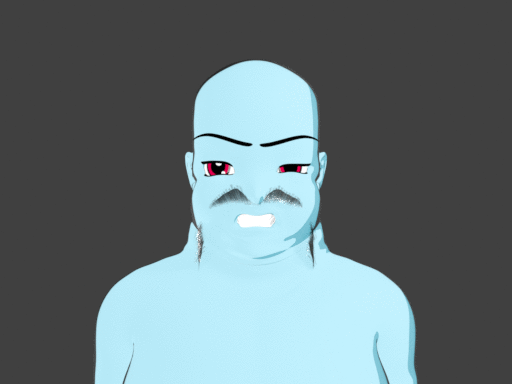 The less a writer discusses his work—and himself—the better. The master chef slaughters no chickens in the dining room; the doctor writes prescriptions in Latin; the magician hides his hinges, mirrors, and trapdoors with the utmost care.(Jack Vance)
sincerely,
Goldman Morgan,
the vaultkeeper of Tyrnannoght
---

---

the collector returns
Goldman Morgan takes a cut
Goldman Morgan credits to accounts
Number of client accounts active : 129
Number of npc accounts active : 8
Number of zone accounts active : 9

---
@goldmanmorgan
is the interactive wallet for a game in development presented on steemit at
@tyrnannoght
, most of the functionality has been provided (for the wallet at least), the post will be automated although the structure will certainly have to find its form first. Explanations provided in the links provided, all the numbers on the site (most of the action will happen on the site anyway, definitely for the game, heh) ... you CAN upvote the gameplay-account to 1B9D, if it his 2B it will return 1, if you register and link the accountname on the [tyrnannoght](
https://tyrnannoght.alleycat.be
) site, the account will internally be labelled as 'player' status and the balance will be kept without the need to vote at least once every 60 days, i'm very well aware that automating a completely functional feed might attract downvote cartels and content paladins but in essence there is zero defense against that here and all things considered, the way the circus and charade's been going for the last year i find myself caring less and less. The wallet is VERY convenient with the speed and no transactions, option to use any coin dealt with by
@blocktrades
are already in the morgan program/scripts but if the feed gets downvoted the charging option ofcourse disappears (even if the wallet and the HUGE amount of code behind it will remain functional, the exposure will disappear) but that's their problem really and their 6k posts a day ... i no longer care :) the game itself has virtually no connection to "the" blockchain, it will not leave trails on players feeds and it will certainly not make you a crypto millionnaire overnight but it DOES use steem derivative for playcoin (no SMT about it, i have this for over a year now, its older than steem-engine , WAY ...)
any glitches ... well im just doing this but i used the scripts before they DID work but that might have been two HF's ago ... i will find out tonight ... :) if this feed survives it will probably double as a shop for in-game items when anything is live, if it doesnt ? Then let them eat cake (and downvotes)
:)
bem ... that's all for now
o wait , some new software testing as i cant seem to get the clothes in blender for the MBlab characters sticking where they should on posing ...


yea, one for the kickstarters where im gonna get like 10 years worth of money in 3 hours lol , sure
all new morganwear:(kanojo looks a little drunk in that one)


zombie-kanojo(cell-render doesnt seem to do the eyes very well...)


and ...
stripper-zombie kanojo (or should i say dancer?) hm

(no nipples to be seen dont worry , heh)
hah, hmm ... its not up to me to tell @blocktrades what to trade :) i also wonder why Tron is not there BUT ... seeing the Poloniex maneuver and the fact that politics requires friends on facile territory i can imagine a few reasons why. Its clearly not friendly terms and it look like despite the whole charade STEEM is still considered potential competition ? or just an exit scam, dont know dont care, if you need answers ask them, not me ... i just wanna do my video-game ..
ssah, lol i forgot this thing had discord options too ... what did they do to me this summer, man ? nothing gets done anymore, its even worse than it was before. If it says something about "posted, body cleared" it means i wasnt there all day (it MIGHT happen, its not like steemits gonna make my day from the looks of it) if it says that for three days in a row ? then call 911 cuz they probably came to get me, heh
---
There is no trade
without Exchange
Goldman Morgan, the axioms of Morgan
---
#programming
#gamedev
#graphics
#coding
#simulation
#game
#rpg
#token
#smarttoken
#trade
#goldmanmorgan
#tyrnannoght
#rudyardcatling
#goldmanmorgancoin
the manual
:
v0.2 : the @goldmanmorgan manual
---
Trying to shorten the post to save rc , so :
The goldmanmorgan how and what , here :

The @goldmanmorgan why , on @tyrnannoght and here :

---
powered by : @jumbot , @steem-ua , @ steembasicincome ? , @incinboost
---
pushed in your face with

Sun Oct 20 01:46:46 UTC 2019
---
---
AntiFaHasher2be02c18e53224edb62465b7d8c90cd414253e048473a013b5a3b0b887fec1c135a7863a93893cf8d9b0c7e5b56f765b0ced0bd0cd0c6c20137c89e010db401edb02b8f62bd807b43dc3947d12bffb5180eed919df3ed69683b865fcd6ab23eb1ad33738099a26d39bc960fdc8108fef1322a015cc75e0d825daf29ec6b671a72be02c18e53224edb62465b7d8c90cd414253e048473a013b5a3b0b887fec1c135a7863a93893cf8d9b0c7e5b56f765b0ced0bd0cd0c6c20137c89e010db401edb02b8f62bd807b43dc3947d12bffb5180eed919df3ed69683b865fcd6ab23eb1ad33738099a26d39bc960fdc8108fef1322a015cc75e0d825daf29ec6b671a7