Tue Sep 18 21:41:12 +0000 2018 @alyssa.milano tweeted.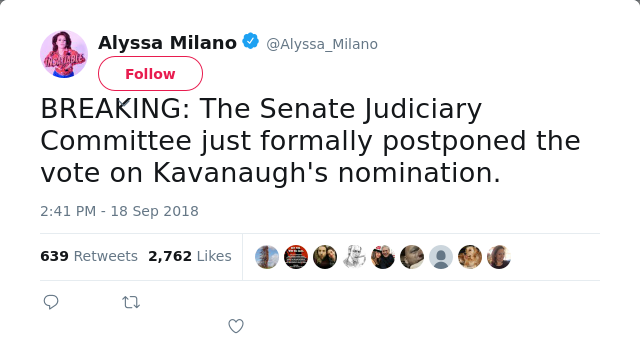 BREAKING: The Senate Judiciary Committee just formally postponed the vote on Kavanaugh's nomination.
https://twitter.com/alyssa_milano/status/1042166673149575168



I've always believed in experiencing everything in life. When you walk out with blinders on, you cut yourself off from the angels and the fairies. -Alyssa Milano
Have you tried
STEEMRail.com
? Fun way to RESTEEM.