The Squid Game episode 1 is amazing! (SPOILERS)
I struggle to find series that I like on Netflix and i tend to give up on them very quickly once they start to get boring or god forbid if they have any filler episodes in the middle where there is an unnecessarily long bout of dialogue that doesn't even impact the story very much. This mostly happens with series that were designed for network television in order to fill an entire "season" but fewer and fewer people are actually watching network television so this will likely phase out soon enough.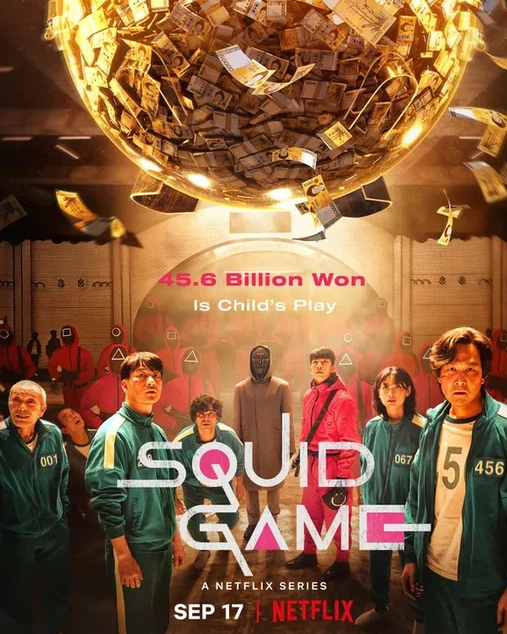 src
I started to really enjoy Korean films many years ago when I was introduced to the unpredictable and gory nature of their movies. Unlike stuff made in USA (for the most part) you never really know what you are going to get in a Korean film because the bad guys win as frequently as the good ones do. Imagine going to see a movie with "The Rock" in it and instead of winning he is unceremoniously killed in the "3rd act" of the movie? That would really surprise you wouldn't it? Well unfortunately Hollywood films almost never do this and to continue to use the Rock as an example if he is in something, you know he is going to win, it's just a question of how he gets there.
Korean cinema is much more interesting in this sense because the main actor loses horribly as often as they win.
Korean TV shows I haven't had much to do with because a lot of them are love stories and well, rom-com films are ok with me from time to time but I am not going to get involved in a sappy K-pop series like that. When the trailer for Squid Game was released I was intrigued to say that least.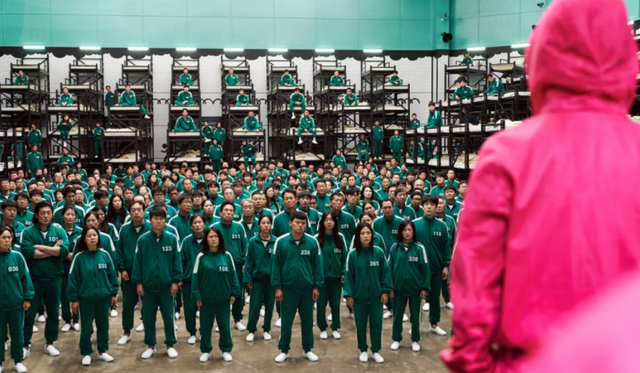 src
Basically a bunch of people with financial issues are offered an opportunity to win a bunch of money if they participate in a game, what they don't know is that their lives are on the line and that if they lose in the games they die.
Episode 1 is so captivating because it involves a game that all of us have played in the past called Red Light, Green Light and once the players start the game, they are unaware of the fact that if they are caught by the robotic statue at the end of the field, snipers will execute them.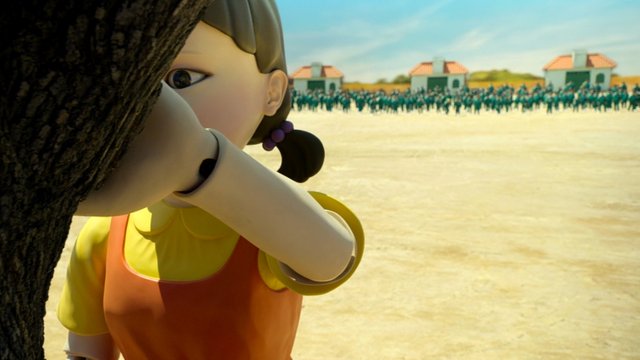 src
The statue is meant to be a cute little girl but thanks to the situation and some brilliant cinematography she is made to be horrifying... it probably doesn't hurt that the statue is actually huge as well.
We get introduced to the main characters in the first episode and everyone is a really good actor outside of one woman who is just extremely annoying. To be fair to her, and you'll know exactly who I am talking about the instant she starts talking, is that her character is supposed to be that way so in that regard, the actress nailed the role.
One of the big standouts is "No. 067"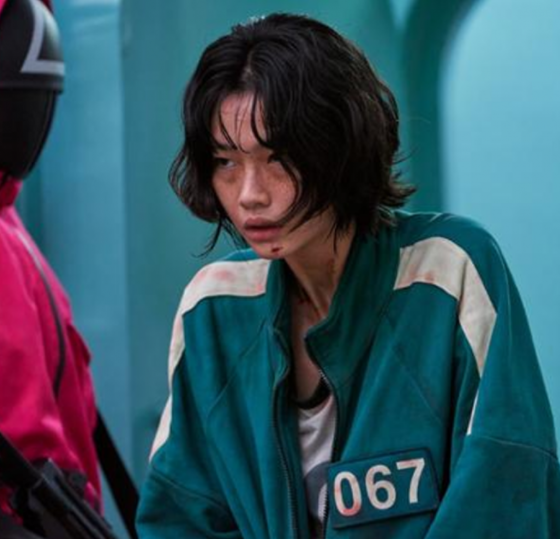 src
She immediately presents herself as an extremely talented actress and I was stunned when I looked up her history to find out that this is the first acting she has ever done. Her primary profession leading up to this was being a model and she has been extremely successful at that.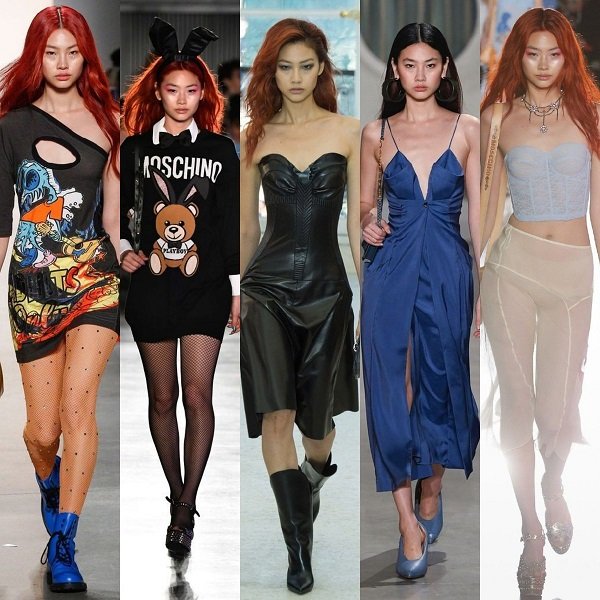 src
Given that all reviews of her performance that I have seen have been extremely positive, I would imagine that this is not the last time we will be seeing her in Korean TV and / or cinema.
Episode 1 doesn't have a single dull moment. You are glued to the screen from start to finish and this is very rare in any series at all. I am hopeful that the entire series can be this way but to me it seems impossible. You really should be watching this unless you are just too lazy to read subtitles.
Have you seen Squid Game? I bet a lot of people have because it is one of the top rated shows on Netflix at the moment.