Perfect Size for Cover Image on Steemit!
I wanted to create a cover image for my profile but then i noticed that there is no size given for the picture.
Now I want you to show how you can find the perfect size.
First you have to go to your Profile: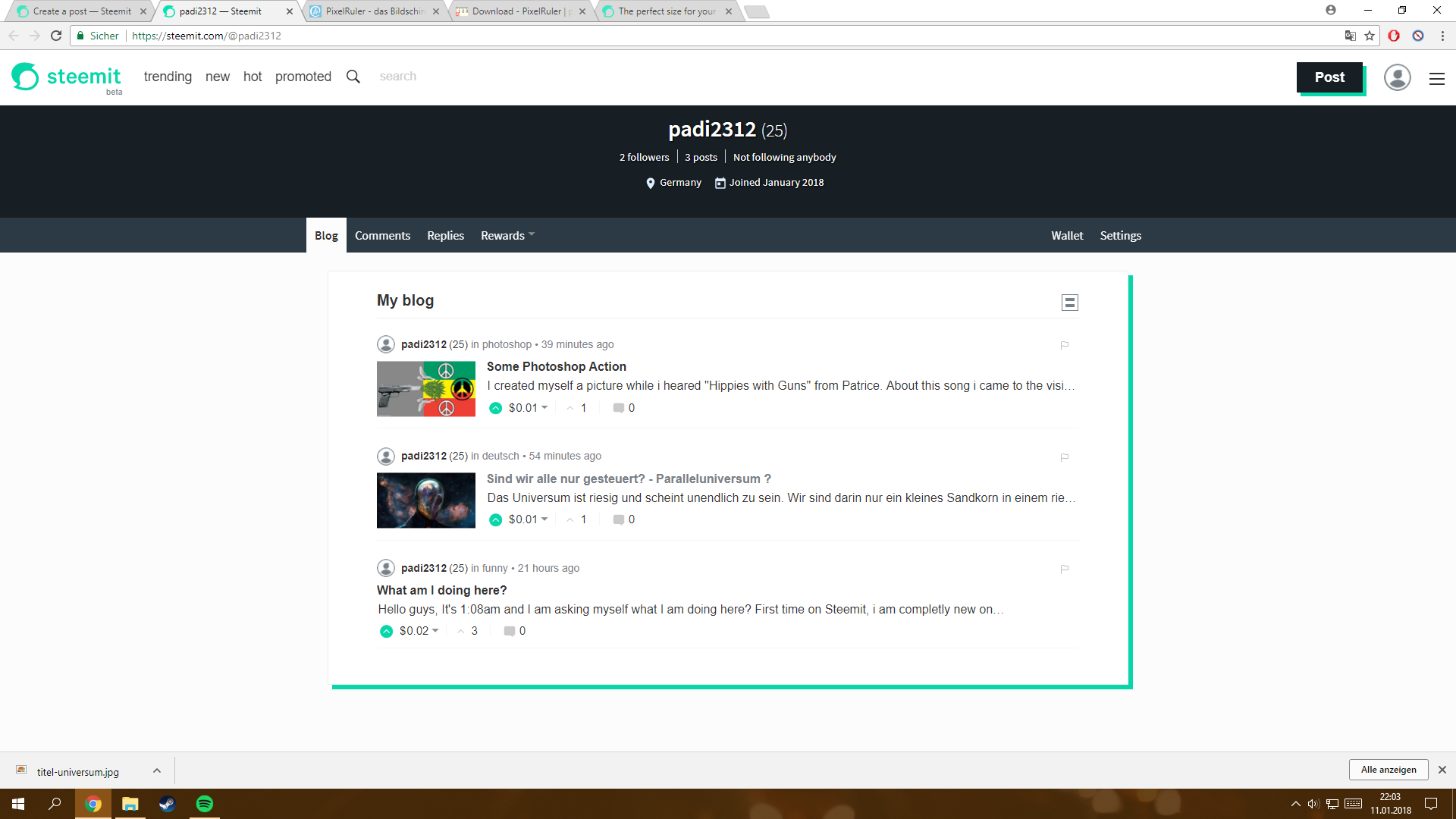 After that you have to right-click on the black cover image and then on investigate: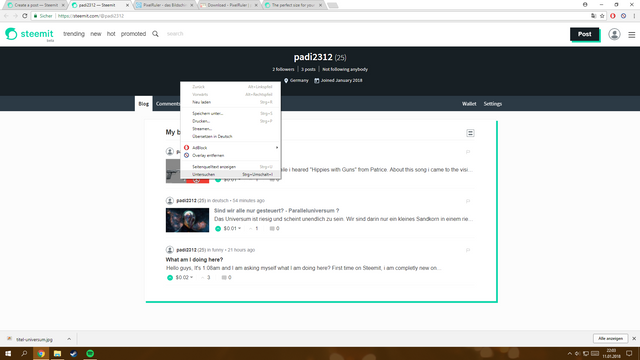 After that you have to search in elements for the following line and then you see in the top left corner the perfect size: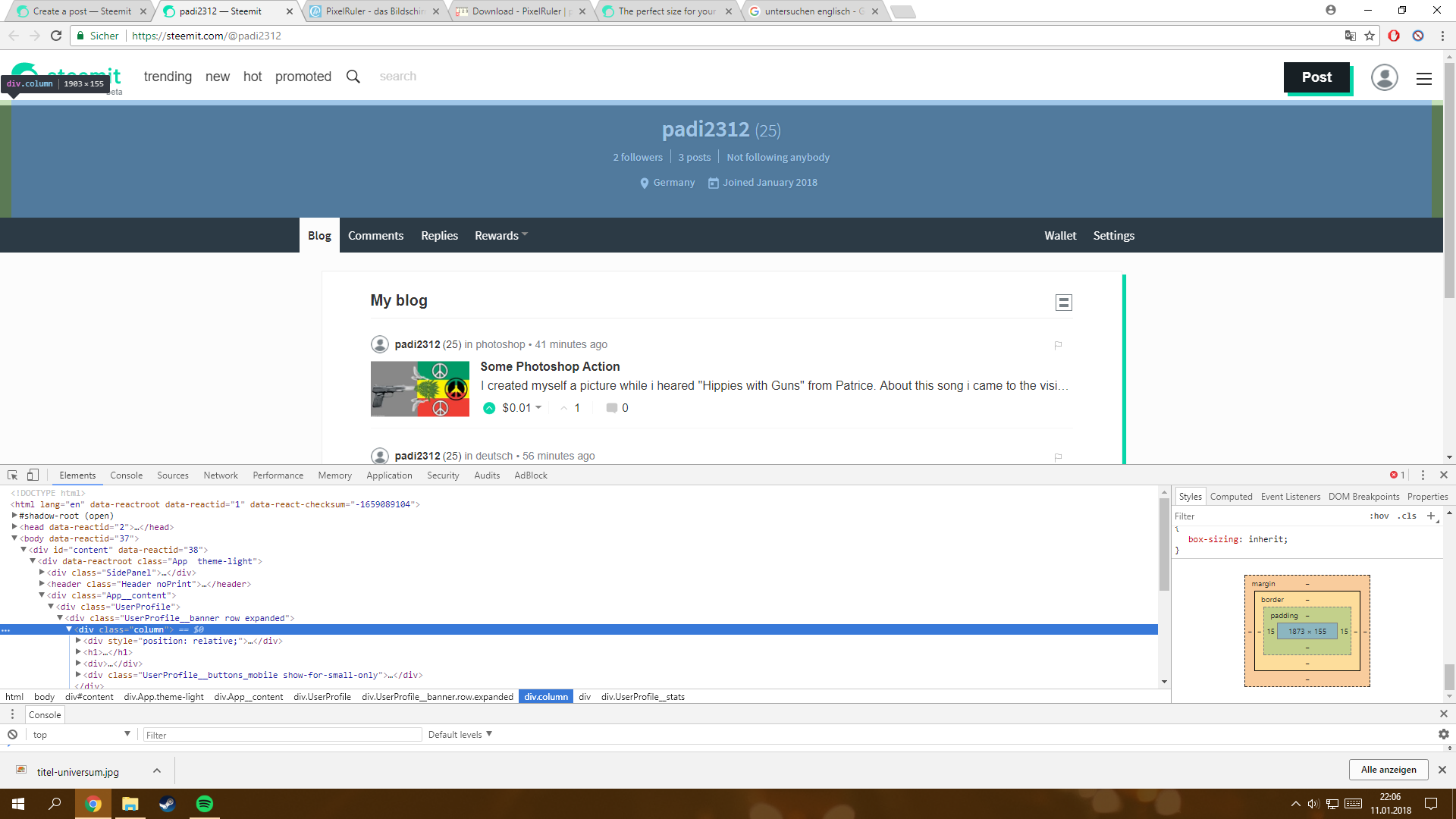 OPEN THE IMAGE WITH RIGHT-CLICK IN A NEW TAB TO SEE IT BETTER.
For me the perfect Size is about 1903 x 155 Pixels.
I hope you like the tutorial. :)