How to download music💿, movies🎥, books📚 and programs etc.
...if you have lost or damaged your original source. Usually you have to buy it again, but there is another way.
Notice: This is not an advice!
---
1 ~ Search a release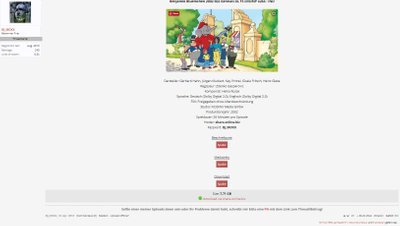 First of all you need to check, if your movie is already released. If the bluray is on Amazon or Google-Play you can be sure, to get a good quality in the internet. Nowadays no one is watching a movie on kinox with a bad recorded microphone line.
I usually search on 3 platforms for my stuff:
---
2 ~ Container-File
If you have found what you´ve searched for, you need http://jdownloader.org/download/index .
You add all the files to jdownloader. Mostly the files are splitted in 100-1000 Megabyte parts. With this program you don´t need to add all files manually. Just feed jdownloader with the container file - the "DLC". Sometimes you need to solve a stupid captcha before.
If Jdownloader is already opened, click the "click´n load"-button.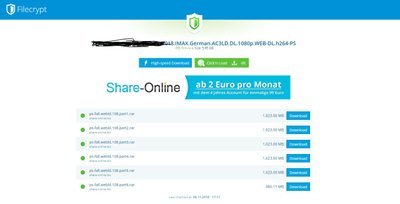 Then it should look like this. Click "start selected downloads".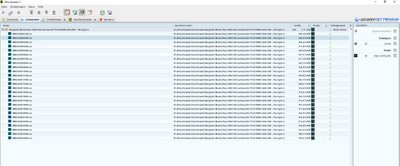 ---
3 ~ Speed
So now as your files are added in Jdownloader and you´ve started, you are noticing your download speed is very low.
This is common as a free user. To have maximum speed, you need to upgrade to a pro-account.
The most secure provider beside Uploaded is "Share-Online ", where most of the releases are uploaded. You can register a new account here with my partnerlink:
Share-Online
It´s a cloud storage provider/filehoster where you can also upload your personal data backups.
---
4 ~ Unzip and enjoy it
If not already done automatically, unzip your downloaded files with 7zip or Winrar. Sometimes you need a password to unzip which the uploader is posting under his post.
---
your Criticalmass
~Reminder~
But to be clear: Don´t upload files, you have not the digital rights of! And always have in mind, the filehosters can close their service at any time! It´s not a decentralized cloud storage service (yet?)!