If you want to learn about True Stories, it's tag and what it represents, then please see my previous post.
What you are about to read is a True Story, and everything has been kept intact with what my memory holds.
July 1998
Life was good and I was working a contract for Airtours, the tour company who subsequently became MyTravel, and then were eaten by Thomas Cook in 2007. We all know what happened to that company recently.
They needed to add some modems to a couple of airports for remote access purposes, one in Bridgetown, Barbados and another in Montego Bay, Jamaica.

Source
I was unlucky enough to have been selected for the trip and sulkily agreed to 3 days in each resort with paid accommodation and food at the local Hilton hotels.
I insisted on 3 full days at each location for contingency purposes, and the company stupidly agreed.
Installing a modem was extremely complicated after all taking around 30 minutes to perform, end to end.
…'I pushed them for first-class travel; they were not too happy at the cost, yet I managed to get a 1st class trip between the islands. The shit that contractors could pull prior to Y2K seems ridiculous now'…
Things started badly with the administration clowns organising my trip sending me to Kingston by mistake; I arrived during early evening.
Source
The town I saw was a scary place of ruins, run-down shanty houses and what looked like gangs of thugs. I tried to keep a low profile huddled in the back of a taxi while being escorted to the Kingston Hilton for the night.
Is the place really that bad or did the driver take me through a particularly bad area?
The next morning after a short airplane journey north and over some mountains to Montego Bay, things went more smoothly, and I was soon in a hotel that was not a 'Hilton' but somewhere east of the main town with a McDonalds in walking distance.
…' McDonald's left the island of Jamaica in 2004. You won't find a Big Mac or Large Fries there now'…
A Jamaican porter took my luggage in the lobby and while walking the stairs to my room tried to sell me some 'ganja'. I figured this to be normal behaviour as the island does have a reputation but politely declined.
The same day I contacted the airport, jumped in a taxi and installed the modem. After contacting Airtours in the UK to make sure it communicated, all was good and well.
As I had estimated, it was 30 minutes' work and I was done with what I had come to do.
So there I was with 2.5 days left to kill. It was mid-summer, fantastic weather and the 1998 World Cup was culminating to its climax.

Source
Brazil was to play France and I would be watching it sipping Pina Colada, and slung in a hammock while being paid!
There something quite unique about the sea in Jamaica; it's a true green colour and I have never seen anything like it elsewhere in the world.
That afternoon I decided to take a walk through Montego Bay. I needed little money and so took just 20 US Dollars with me.

Source
Currently, 1 USD is worth 234 Jamaican dollars but if I remember correctly USD is accepted pretty much everywhere. I had decided not to convert my USD to the local currency.
…'Hindsight tells me that I should feel very fortunate to have only taken ONLY 20 USD with me on that day'…
I was on business and though the business was finished and completed, what happened next could have turned out very differently had I chosen to go ahead with what I initially signed up for.
The image is still clear in my head. I was walking down a bustling street with a combination of tourists and locals when I was hailed by a young local dude.
…'Hey mon, how are you'…'
He had an enormous smile, impossibly white teeth that were enhanced by the colour of his very dark skin and was well dressed.

Source
The stranger almost ran over to me and held out his hand. Taken aback, I involuntary took the hand and shook it.
He hailed me into a nearby bar and I found myself buying drinks for both myself and this charismatic chattering being.
…'It was as though a spell had been cast on me. I can't explain why I did these things to this day'…
What we talked about I can barely remember, just that I could not keep myself from talking back, interacting and worst of all spending my US Dollars on beer that I didn't want to drink for both of us.
Things moved quickly and next minute, he was inviting me to visit his Ganja farm which was somewhere inland and away from the bustle of tourism.
'There's other tourists there', he was saying. 'Just not the masses you get in Montego Bay'. He managed to spin a tale on me that sounded great.

Source
Jamaica was the home of Ganja, mix in a little reggae and relax, so why not?
…'I didn't even like drugs that involved smoking. They all made me cough, splutter and usually gave me a pounding headache. This dude was good, real good'…
We finished the drinks and he ushered me out of the bar straight into a car. Mobile phones were used in 1998 but were not mainstream, there had been no calls on his part so what fuck was happening?
I mean it was literally one foot out of the bar, next foot into the backseat of this car. Mr. White Smiling Teeth did not get in with me but closed the door firmly behind and the driver took off.
To be continued...


All images are cited and are free to use, or in the public domain.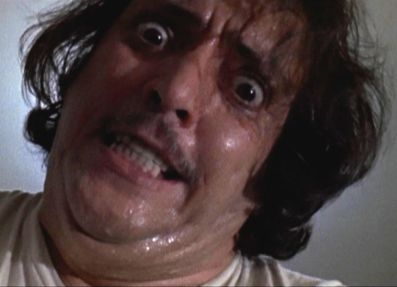 If you found this article so invigorating that you are now a positively googly-eyed, drooling lunatic with dripping saliva or even if you liked it just a bit, then please upvote, comment, resteem, engage me or all of these things.