Abu Dhabi Fish Market is Fantastic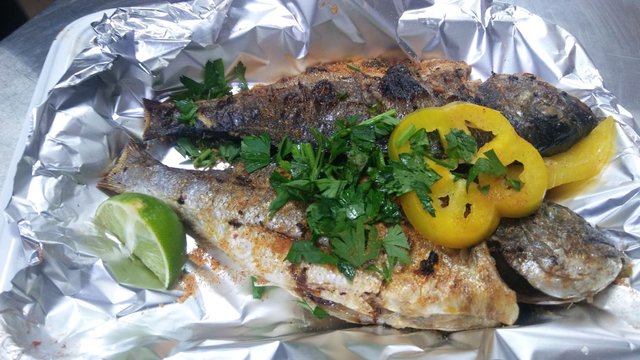 Our short trip to
Abu Dhabi
last school break was relaxing and more of a family bonding with the kids. During our stay at the oldest city of United Arab Emirates (UAE) was a trip to the
Abu Dhabi Fish Market
. I have been hearing about it and it excites me. Why? It's easy, it's freshest fish you can see. And It's because it's
Fresh harvest
, you can guarantee a
very tasty seafoods
when it's cooked.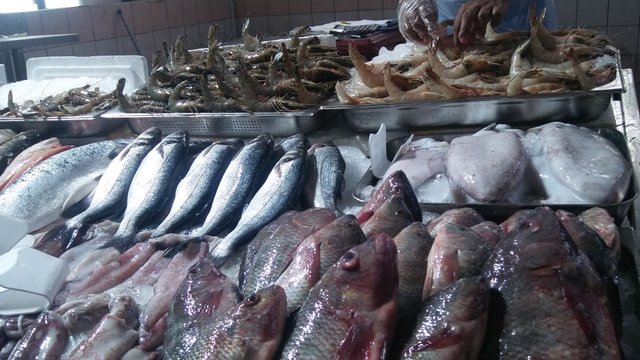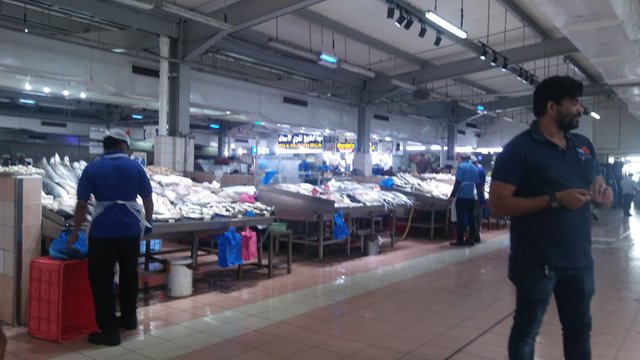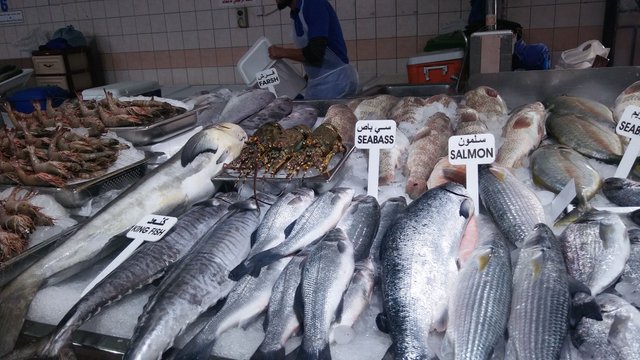 Not only that, what brings me really here is you can buy your fresh seafoods, Get your haggling skills and head to the fishmonger to have it clean with a couple of Dirhams and Bring them to a Restaurant shops or Roastery to have it cooked for you for another few Dirhams. They Grill right in front of your eyes, Yes! What a fun way to go to market isn't it?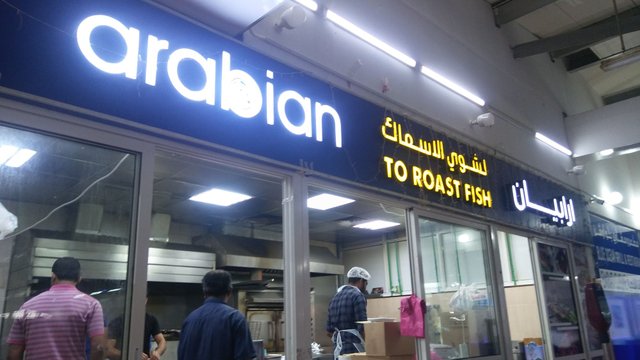 This is inside the Fish market where all different kinds of seafoods such as shells, various fishes and sizes, and medium to large prawns. I had a good discount from haggling. I got seabream for cheap price and small shrimps.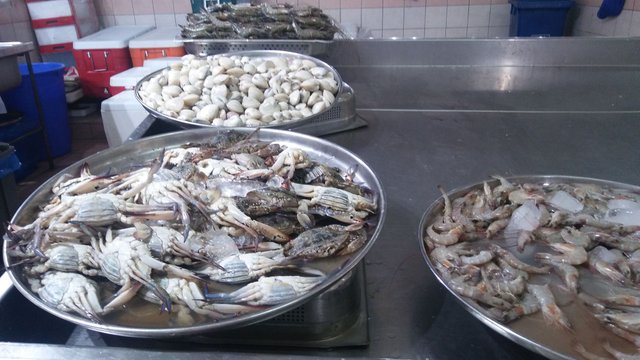 I gave my fish to the fishmongers who wear red uniforms to have it cleaned for 10 aed (2.50$).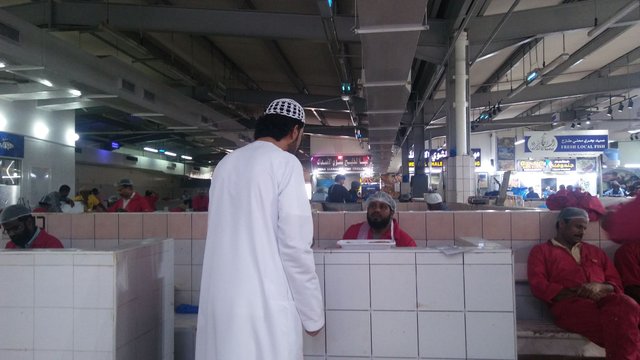 Instead of going to the Restaurant that offers cooking, I went to this Seafoods Roastery located inside the fish market, right at the end. They charge per kilo, They quoted my fish for 15 aed (4$) but i managed to get it by 10 aed again or 2.50$. I asked them to put only salt and pepper in it, They have this red sauce but i am not sure on that so i told them not to put it.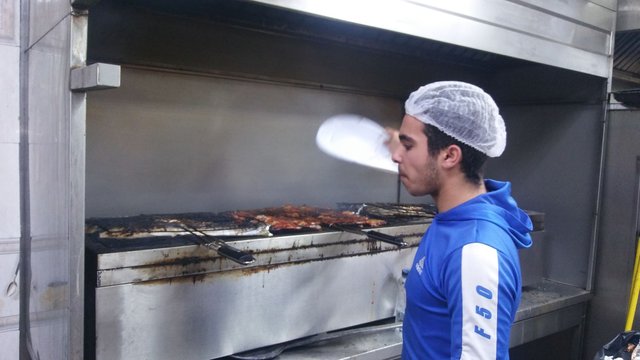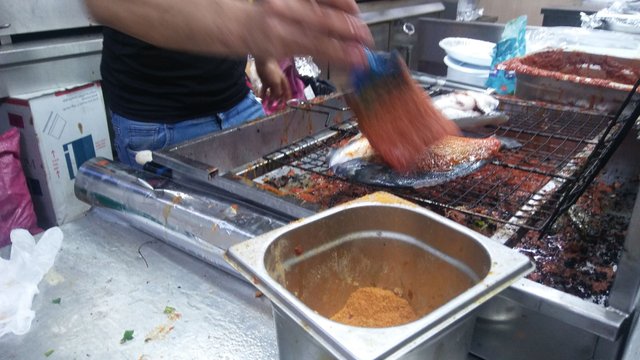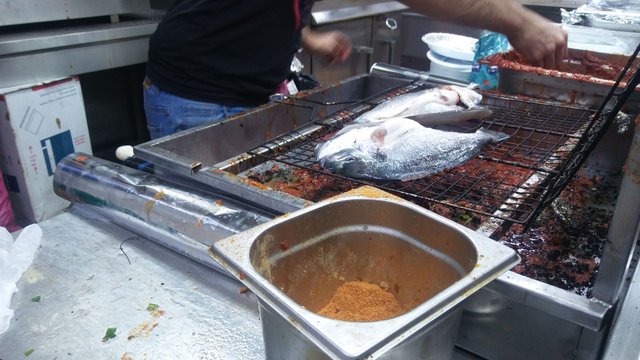 In just 25 minutes my fish and prawns are all ready and they smells amazing!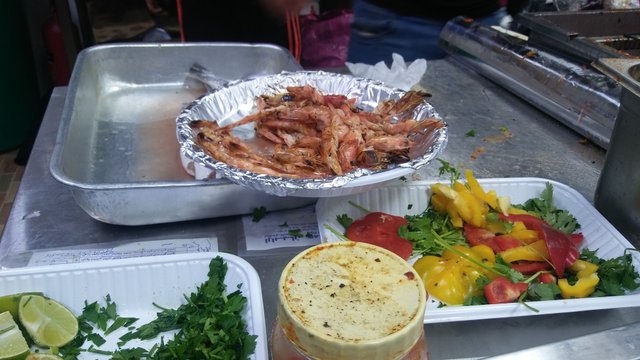 And the presentation.... Simple but it really added extra kick to the dish. I knew it's very tasty, I can eat anywhere, But i opt to go and eat it home as my little ones are starting to complain.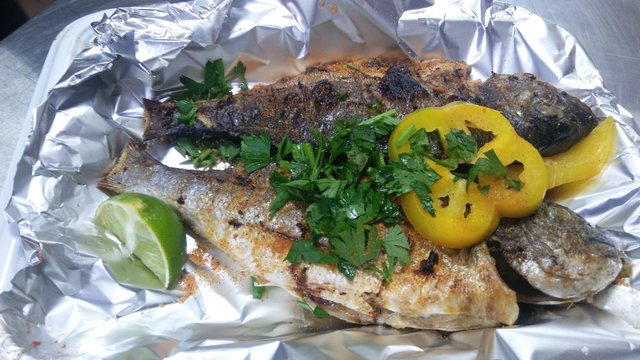 Absolutely Delish! What an experience to go on a market. I was very happy to dive in :)
---
Location information
● Fishmarket - Abu Dhabi - United Arab Emirates
---
Abu Dhabi Fish Market is Fantastic
This is posted on trips.teem