The Pillars of Sabah
Historically, this place used to be a land and survey building that has been nothing but ruins, this is one of those places that everyone has to visit at least once. Located in the centre of town opposite of the Suria Sabah shopping complex, this is a great place to see what artist did to those pillars and make them modern again.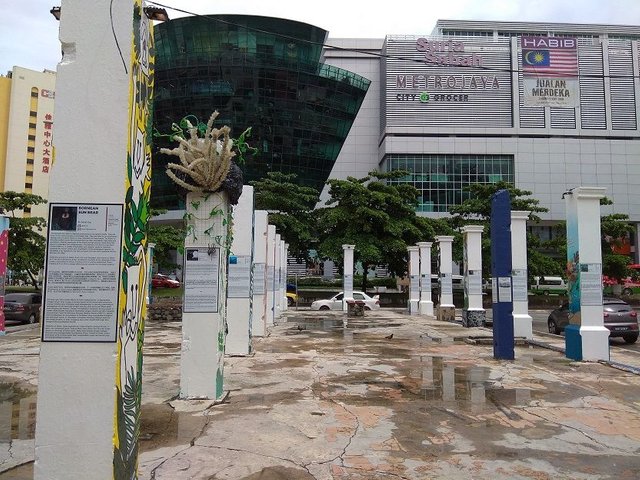 The view from the inside of the vicinity of the open space. That building in the scene is the Suria Sabah which is one of the most popular spots in Sabah.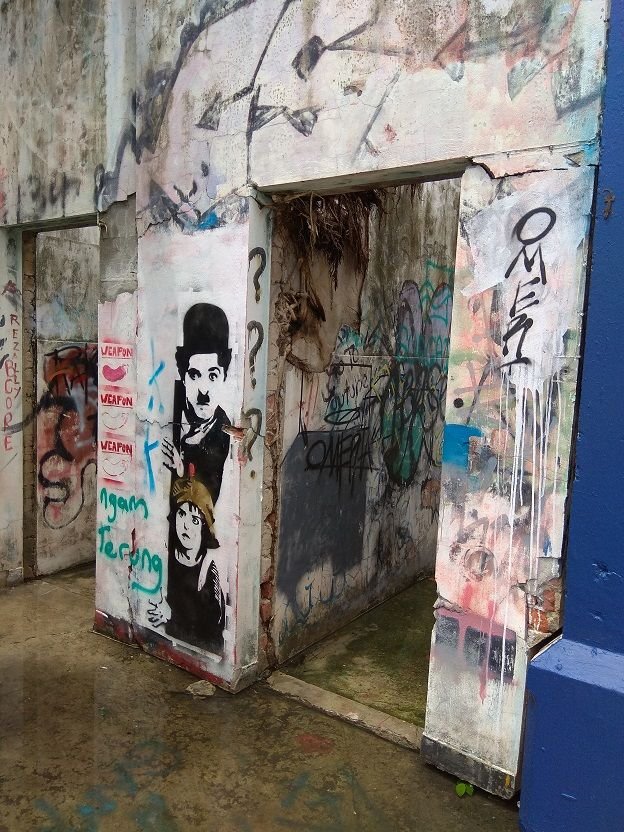 Charlie Chaplin and perhaps his son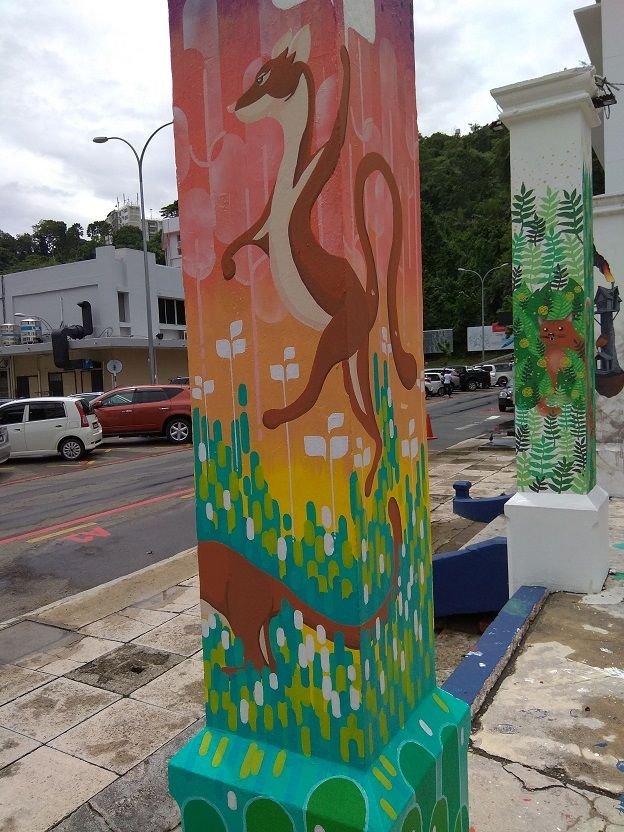 Mongoose
Found in the forest of Sabah, is one beautiful creature that we should protect. The art on each pillar is done by different artist so when you browse through each pillar, you get that different feeling of the different methods used for creating each piece.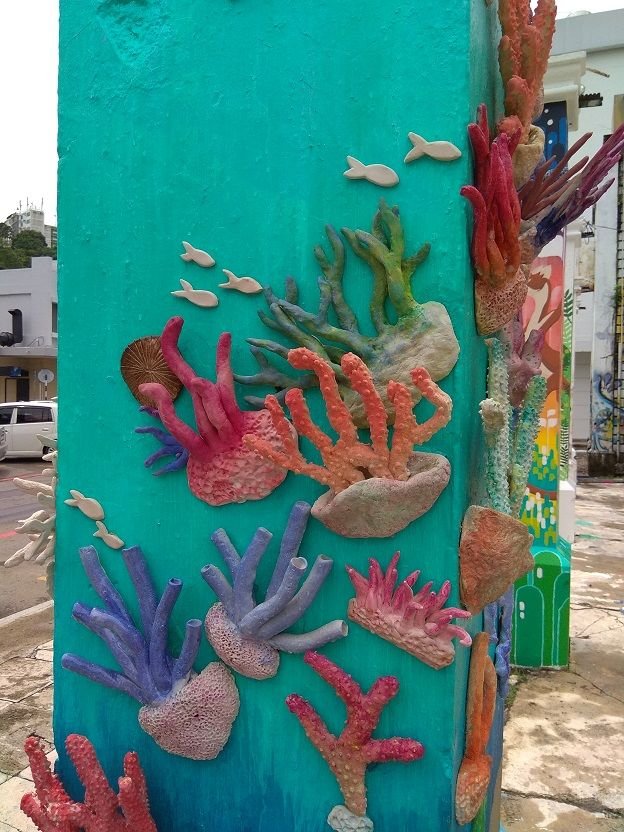 The Coral reefs
These are from what I have read at the information board beside the pillar is that its made of clay from a pottery teacher.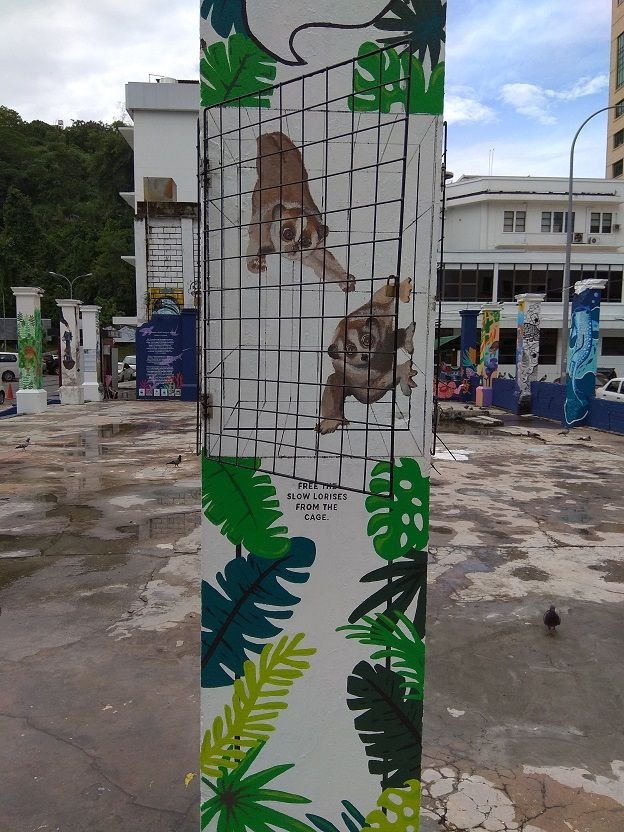 The Western Tarsier
It's pretty creative that the artist used wire mesh to create this feeling of those Tarsiers being caged. You can actually open and close those wire mesh.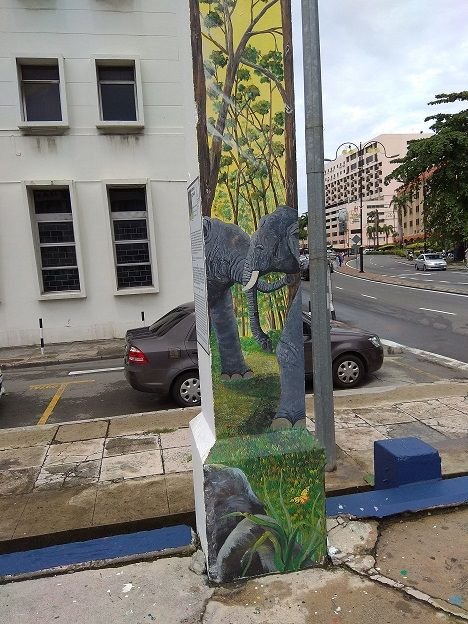 The endangered Asian elephants
Dwindling in number due to mass deforestation in the forest of Borneo, the Asian elephants are dying out and slowly becoming endangered. If nothing is to be done, the only day that we will see these majestic animals are in museums as taxidermy.
This place is easy to find because it is easily seen from the streets if your driving in the city. Sabah has truely become a very colourful city with so many street art scattered around the whole city. It wasn't like this many years ago when I was here.
---
Location information
● Pillars of Sabah, Lorong Bank 3, Kota Kinabalu, Sabah, Malaysia
---
Pillars of Sabah
This is posted on trips.teem