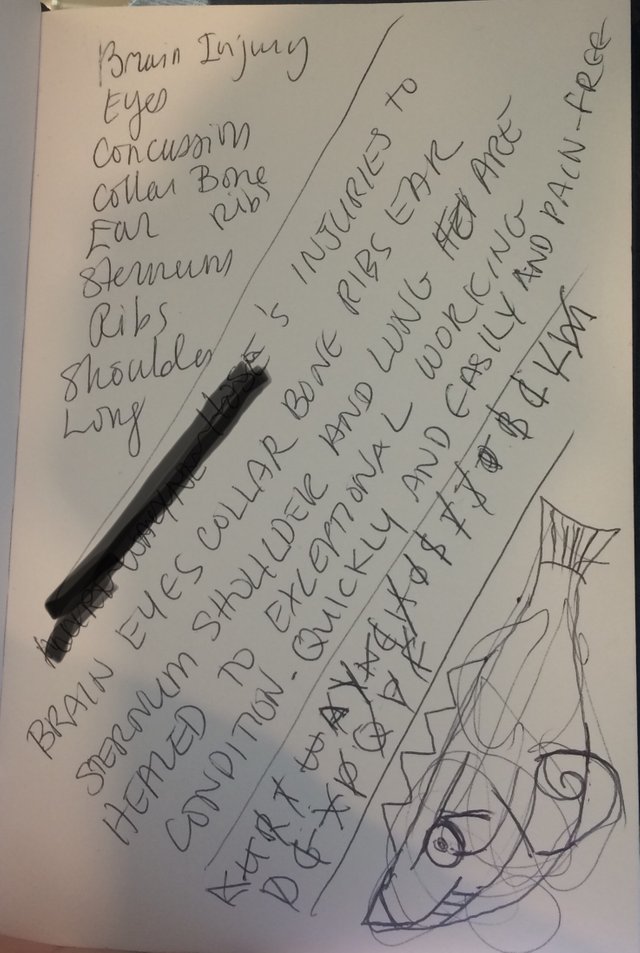 kwh's injuries to brain, eyes, concussion, broken collar bone, ear, sternum, ribs, shoulder, and lung are healed to exceptional working condition, quickly, easily and pain-free.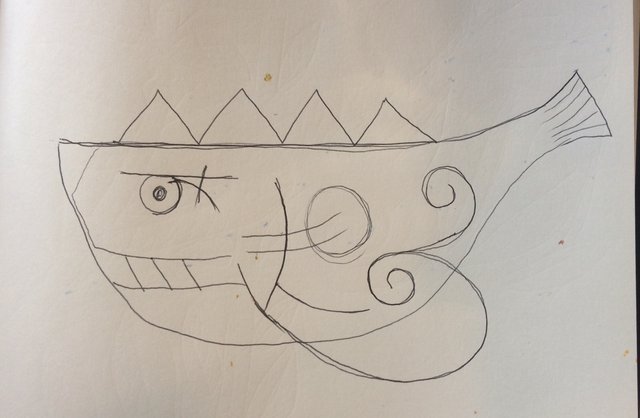 here's the sigil - he's an Aquarius, with 2 other planets in Aquarius, so he has a bunch of fishtanks, is an electrician, and beekeeper and cloud watcher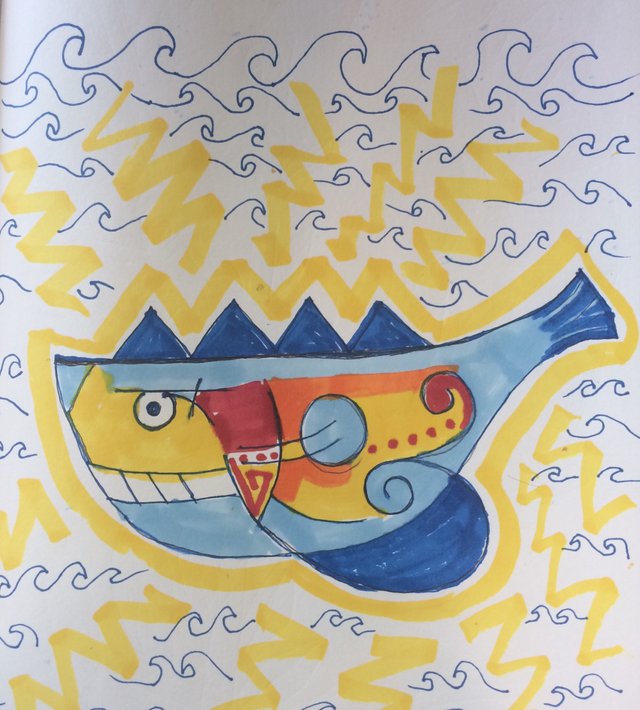 I decided to make him an electric fish/sigil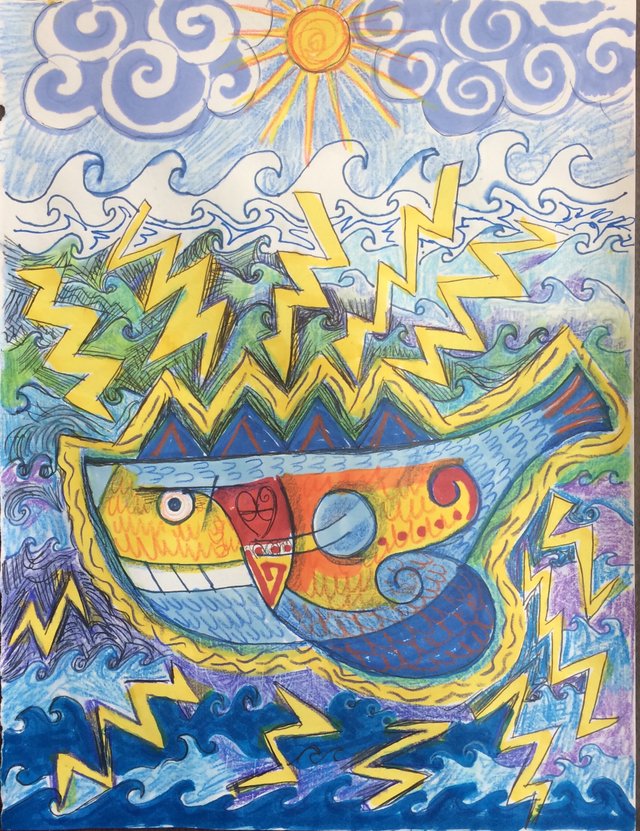 including also his clouds with the SON breaking through - 20 rays - i'd say would be the Judgement Card - Resurrection - on Easter... no coincidence there)
This fish kinda looks like him - what can I say... uncanny.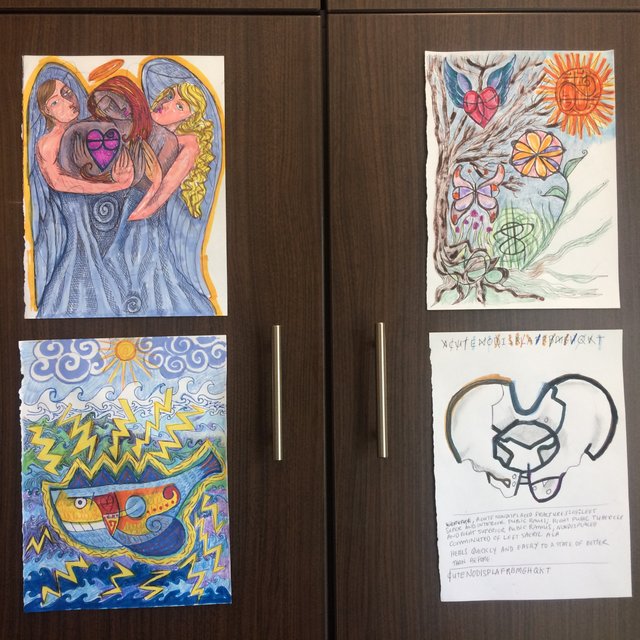 my sigil wall, that I look at from my bed in the hospital
What is A Sigil?
https://steemit.com/esoteric/@in2itiveart/how-to-make-a-sigil-a-positive-statement-of-intention-that-speaks-to-your-subconscious-mind-and-works
Use Sigils! They Work! The powers-should-not-be are using them on us, so WE should be using them FOR OURSELVES! The true PURPOSE of an ARTIST'S WORK is shamanism, not capitialism!