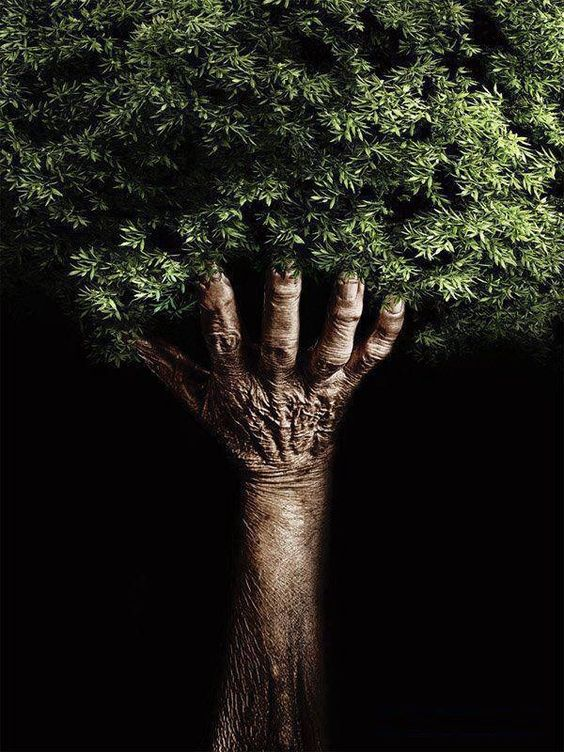 When did this time of separation occur. This attitude of them and us. When we look back in time, what stands out the most, what really highlights this move away from integration, in some ways we are more integrated then ever before, but that is from a human point of view and that is only in some ways.
When we look back 1000's of years humans went from being hunter gathers to farmers. When humans were nomadic, they sourced their wild food from the forests, the sea, the mountains. There was a greater respect for the earth, for the diversity and for all that the earth provided for us. We were more in sync with the seasons, we needed to be in order to source food and to move. We could read the land and everything that was taken was returned back, as there was no waste. Everything was reabsorbed by the earth and recycled.
Rituals and ceremonies where created and nature and all her abundance was honoured and celebrated. Life was very different and I imagine it had it's own rhythm. Life was most definitely hard and pretty harsh, but the connection with the land, with the earth was strong. Humans were wild, but then farming arrived and with it the need to cut down trees, the need to sculpt the land to our needs. Fences where put up and suddenly the land that we connected with, the wild places that nurtured us and feed us were being kept out. We had started to control our natural environment and somewhere along the way we started to fear it and what it represented.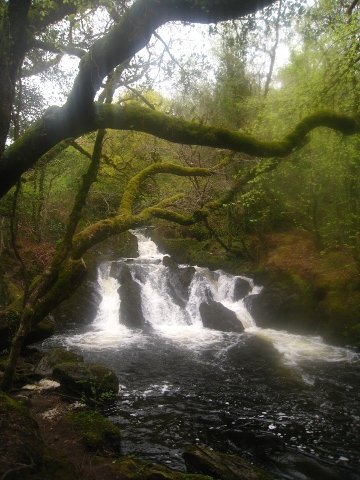 Humankind moved on, to the age of ownership, now suddenly this land was mine and mine alone. That seed of ownership grew and grew, branching out into the desire to own and control and manipulate. This was the start of our disconnection from nature, from our natural state of being and from here we have gathered momentum and allowed religion and science and technology to deepen that disconnection even more.
But of course that is not the case for us all, not all of us have been disconnected. It is the people living on the edges, on the wild edges that have maintained and found ways to strengthened that bond and heal some of the damage that has been done. Because now some of those very things that caused us to disconnect are being used to implement new changes.But there is so much more to learn, so much more to remember. They is no point in looking back in wishing to return to 'the way things were before', now we need to begin a new journey. A new journey that sees us co-operating and co-creating with the earth.

Find Your Tribe!
Like I have said , this is already happening and you can find proof of it here on Steemit. Technology is now being used to bring people together, to unite people who share similar views, similar ideas who wish to change this dominant worldview that is having such a negative effect on the earth and on us. Tribes have been formed, communities strengthened and people have been reaching out to help others. So much knowledge is being shared, so much information is readily available, that we no longer can just sit in ignorance and allow the earth and ourselves to be manipulated and controlled.
Now Is The Time To Take Action!
To take stock of all the wisdom being shared and get involved. Get involved in Permaculture. It is not just about growing food, it is a way of life, each of the principles are about co operation and co creation between us and the earth. It means looking at nature and seeing how all the systems put in place are sustainable and then looking at our lives and finding the way in which we can also live sustainably. Within nature, within each ecosystem their is a vast web of beneficial relationships, that exist in order for live to thrive. This is such a beautiful example of why integration is so important. It is important so that life can thrive. This is the same for humans, for we are nature and when we are living naturally we are thriving, when we are co operating and integrating we are thriving.
Nature has so much to teach us, we only need to stop, look and listen.