Hello beautiful people
Welcome to another TribeSteemUp Curation, where I get to showcase some of the great Articles that the tribe members created and that really embody what the Tribe stands for.

The TribeSteemUp community, was created by @kennyskitchen. It is a Community Abundance Generator which supports authors who write articles that look at ways in which we can become more empowered and create a more peaceful and free world.The authors that were chosen to become part of the TribeSteemUp community are all writing content of high quality, which are based on the following topics:
| Anarchy | Non-Violence | Philosophy | Veganism | Mindfulness |
| Community Empowerment | Love | Original Music | Esotericism |
| Healthy Recipes | Psychedelics | Truth | Permaculture |
The TribeSteemmUp community also has 8 Pillars/Principles that each member has agreed to adhere by and you can find The 8 Pillars of TribeSteemUp at the end of this post


I have 16 articles to share with you all today, articles that are all about inspiring us and motivating us to become more aware in our daily lives. Life is all about learning, evolving and being mindful in all that we do. By coming together and engaging with one another we can all share our wisdom and empower one another. We can create the world in which we all wish to live. Happy reading and remember to show your appreciation by upvoting and commenting. You can go one step further by following the TribesteemUp Curation Trail, this way way you are supporting all the great authors who are creating quality content.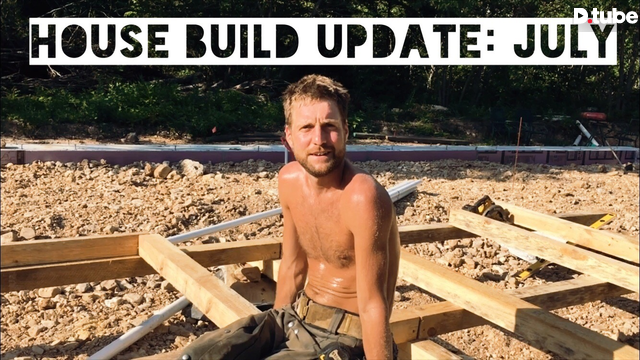 Things are moving smoothly after the big pour. The stem wall is solid and in place. We're ready to get to the next steps!After removing all of the forms, supports and stakes, we saw a beautiful stem wall! Now we're building a framing platform to start the post and beam framework.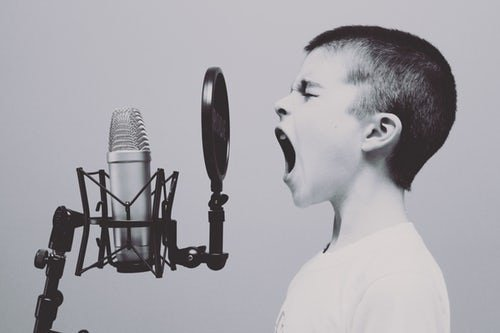 I occasionally must deal with the public as part of my job and today was one of those occasions. For the most part, my morning and afternoon were relatively uneventful. Patrons visited the pubic face of our organization. I answered their questions, sold our services, and facilitated transactions. In essence, this function isn't all that different from working behind a cash register at a store. It is mostly boring work and I view these as my easy days but I did deal with an individual that genuinely disgusted me this afternoon and I feel as though his actions serve as an example of the damaging effects of entitlement and the lack of self-responsibility.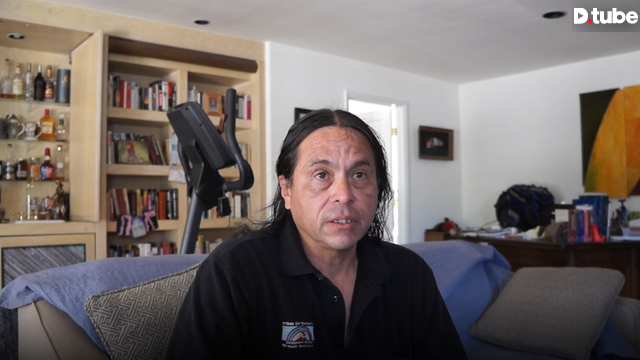 Derrick Broze shares a behind the scenes vlog of his trip to Las Vegas to report on the Yucca Mountain nuclear waste site. Derrick interviews Ian Zabarte, principal man of the Western Shoshone nation, about his fight against nuclear power, the history of nuclear testing, genocide of natives, and the Nazi connection.
Support our work AND get a free ounce of Kratom to help with fatigue, stress, addiction, and pain: https://bit.ly/30CbdLD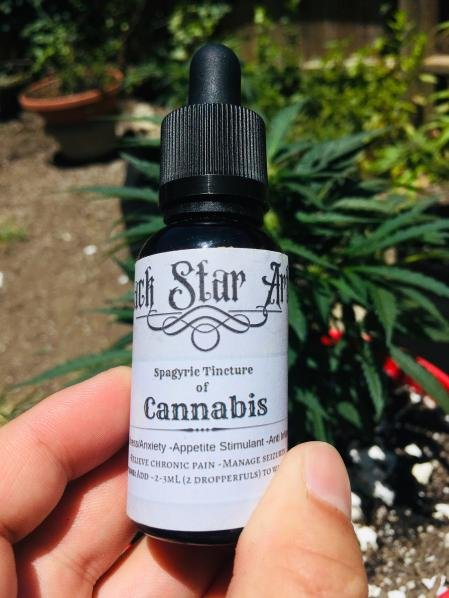 Hello Steem! So if you recall my first part of my trip to Portland, I received a special gift from fellow Steemian, @alchemage. That gift was Cannabis tincture, made by Alchemage himself!
I really love what Squirrel has chosen as his logo. Also has bottled on date, along with description of effects. It is 95% Abv, and is clearly labeled. Leaving no guess work for the consumer. 10/10
So tincture is best when drops are placed under the tongue. When placed under the tongue, cannabnoids are absorbed in the blood stream, vs being digested by the liver, if swallowed. This tincture fells like an explosion went off in your mouth, which I enjoyed very much. It was almost like a gentle slap to the face. Like the kind of slap to the face when you are having kinky sex with your lover.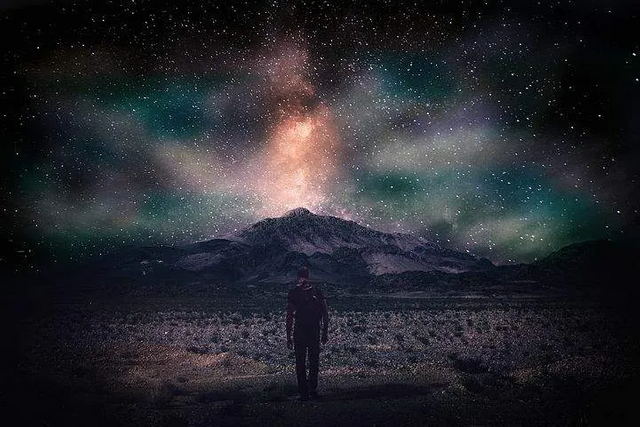 There are things about the metaphysical community that I don't really care for, but the foundation of those beliefs is really solid, and there's no need for it to go into the assholery that it sometimes goes into. It's a perfectly human thing to do to find something, get excited, learn a little, and then become a self righteous douchebag, but it's not necessary.
Can you please get back to the point, @solarsupermama?!
Ok. I'll stop it with the snark and move on to the question. This is like the chicken and egg scenario in that it's a cyclical process: emotion, experience, emotion, experience It's a little easier to figure out which came first, but we can't really be sure.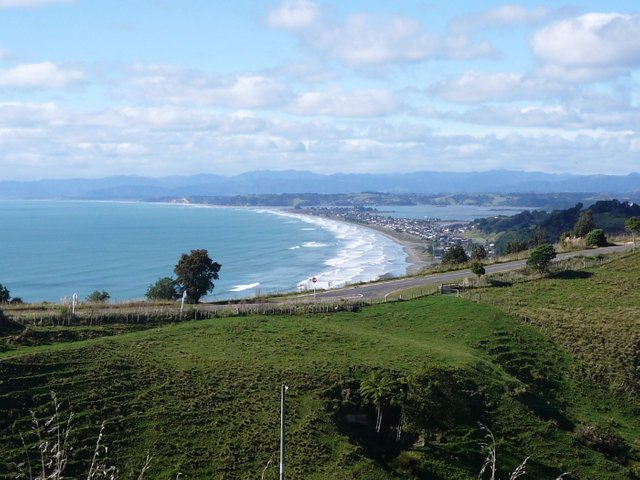 I can't pass up a good challenge, and this time it's @freedomtribe that prompted a question that doesn't seem to let me go. In it's Truth Challenge they want participants to come up with some poetry, video, or other creative expression related to Terrible Truths and Powerful Lies. They got some sweet prizes too! Well, I'm no poet, and I know it, but when I let my thoughts flow the outcome tends to have some substance. And when it comes to truth, I like to stand naked before the world, simply to discard masks and pretense. So this is what I wanted to tackle, and the outcome is as follows. Take it or leave it.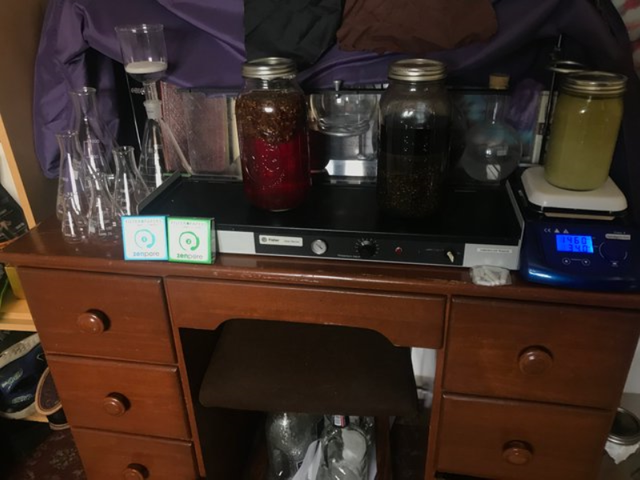 If you've been paying attention to my blog, then you'll know that I've opened up my online shop for Black Star Arts. I've been working diligently to get a laboratory set up over the past few years and recently purchased myself an early birthday present to be able to expand my laboratory's capabilities. Some of the things I purchased are a vacuum filter (buchner filter), a slide warmer (extended hot plate), and a magnetic stirrer/hot plate. Each of these items will help me to maximize efficiency and yield for all of my products!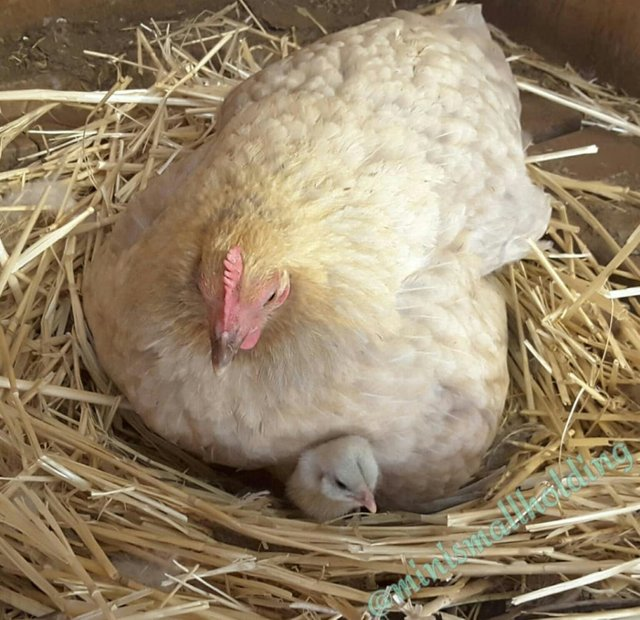 Now my children are heading towards adulthood, I occasionally ponder whether I prepared them well enough for independence and as I learn about other's experiences and see children's reactions to other parenting styles I feel I've learnt a few lessons along the way.
A little neglect could actually make for a more responsible adult.
When we first become parents, what we know of parenting is what we learnt from those raising us and the way we choose to parent can also come from things we thought unfair as children. We might have felt left out because we weren't bought the latest in fashion like our classmates had, or we might have resented having to do chores.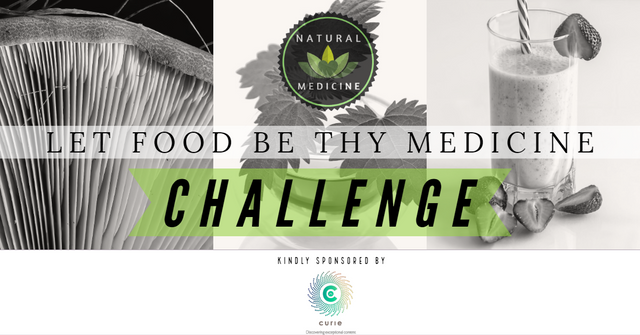 One thing we've been really proud of is rewarding great content on Steem, something we share with this challenge's sponsors, the well respected and absolutely appreciated @curie. They've seen our efforts to celebrate and support the Natural Medicine community on the one and only Steem blockchain and decided we were worthy of support! This is great news for us all, because it means we can continue to support you!
This week we are setting a challenge we think you'll all love. Using the theme 'Food as Medicine', consider some of the following ways you might respond to that.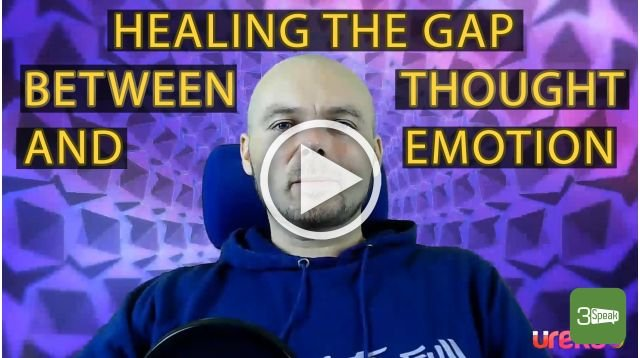 Ever notice that you get sucked into the TV or computer screen and forget your body and local reality? This is effectively a form of daydreaming and even hypnosis that is being exploited by marketers and social engineers on in industrial scale. Disconnection of the mental thinking part of self from the feeling, intuitive part of self is at the root of nearly every problem we face.. But we can heal this through our own heart and with the right understanding and intentions.
Wishing you well
Ura Soul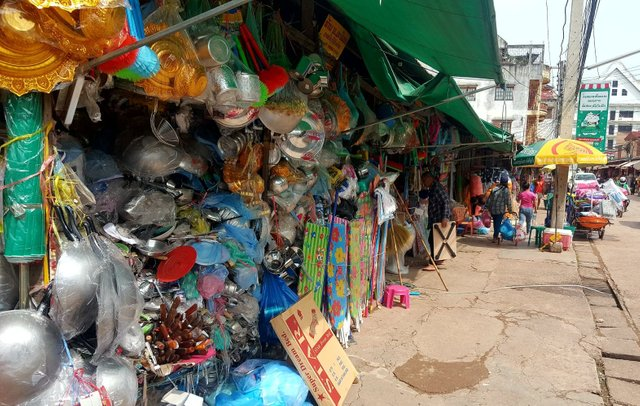 I only shop at the local markets in Asia!", my part-time, western, global nomad friends like to brag. To show how environmentally & culturally aware they are.
I found those words ringing in my ears this morning, as I walked through Talat Sao - the big morning market in Vientiane, Laos PDR.
Talat Sao is the generic name now given to several blocks of market-style shopping - the old "Krua Din" (literally 'earth-floored kitchen') now sitting amongst several kilometers of outdoor-ish style stalls selling everything from fake silk, to fruits, vegetables and as much mass produced textiles, rubber shoes and cheap household goods as you can possibly imagine.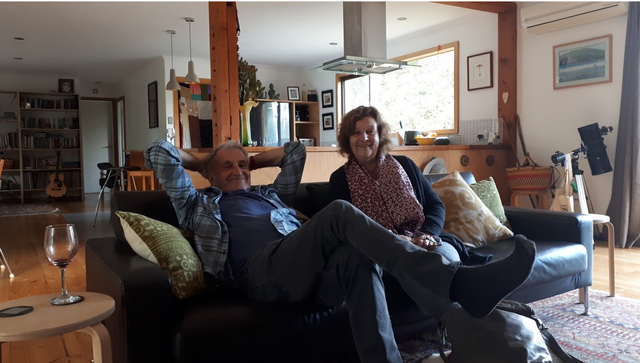 I love to think of how influential a matriach can be. Whilst Mum has only just reluctantly accepted this moniker (both grandmothers are dead, so the mother leader of family is now most definately here), she most definitely changed the eating habits set by the generations before her impoverished by war, migration, and little knowledge about healthy food. We're lucky to live in a country where access to fresh fruit and vegetables is a given, so when Mum decided to educated herself about healthy eating and pass it on to her kids, who in turn pass it onto their kids, she was able to. In the early 70's, mortified by hormones in meat, pesticides on crops and other ag practices, my folks went vegetarian - much to the horror and confusion of everyone around them. Needing to make sure her kids didn't miss out on nutrients, she took herself off to vegetarian cooking classes and read what she could about nutrition.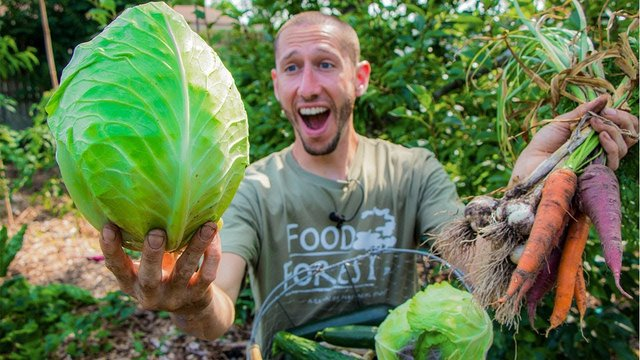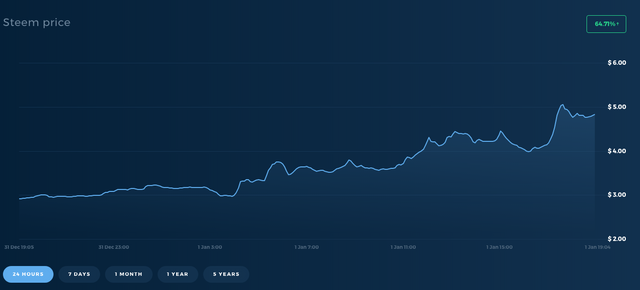 There is a lot of discussion about the price of STEEM, how it dropped, and the reflection it places upon the ecosystem. Personally, I do not buy into it since price has little to do with what is taking place. The ecosystem is still the same when the price was 40 cents as it is today at 25 cents. Nothing changed.
If the price magically doubles or triples, does that mean Steem is any different? Let us make the price 65 cents, how is this ecosystem? Are there suddenly more apps or people? Sure higher prices might lure in new users but are those the ones you want? We saw what happen when people who were enamored with higher prices met a bear market. They left.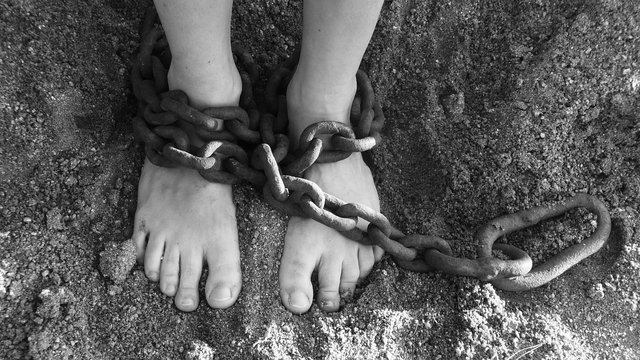 I used to say that it was just as easy to transcend a sad story as a happy one, so why bother trying to make the ego happy?
That was when I was pretty unhappy.
Nevertheless, I did wind up working on my life and my personality to the point where I created a thoroughly happy life.
I found boredom.
What We Imagine
When you are unhappy, it is easy to imagine that all sorts of things will lead to elusive satisfaction and peace.
If you're hungry, you can eat. If you're unhappy because you're often hungry, you can work toward a day when you will have food security. This can keep you going for a long time in some places, decades, lifetimes even.

A big thank you to @hungryhustle for creating the amazing infographic of the 8 Pillars Of TribeSteemUp and For @eco-alex for creating the tribesteemup banner and logo.