Hello beautiful people
Welcome to another TribeSteemUp Curation, where I get to showcase some of the great Articles that the tribe members created and that really embody what the Tribe stands for.

The TribeSteemUp community, was created by @kennyskitchen. It is a Community Abundance Generator which supports authors who write articles that look at ways in which we can become more empowered and create a more peaceful and free world.The authors that were chosen to become part of the TribeSteemUp community are all writing content of high quality, which are based on the following topics:
| Anarchy | Non-Violence | Philosophy | Veganism | Mindfulness |
| Community Empowerment | Love | Original Music | Esotericism |
| Healthy Recipes | Psychedelics | Truth | Permaculture |
The TribeSteemmUp community also has 8 Pillars/Principles that each member has agreed to adhere by and you can find The 8 Pillars of TribeSteemUp at the end of this post


I have 16 articles to share with you all today, articles that are all about inspiring us and motivating us to become more aware in our daily lives. For me life is all about learning, evolving and being mindful in all that we do. By coming together and engaging with one another we can all share our wisdom and empower one another. We can create the world in which we all wish to live. Happy reading and remember to show your appreciation by upvoting and commenting. You can go one step further by following the TribesteemUp Curation Trail, this way way you are supporting all the great authors who are creating quality content.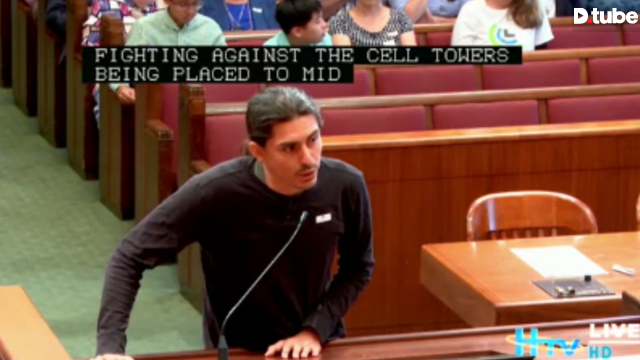 On Tuesday June 25, 2019, journalist Derrick Broze returned to Houston City Council to speak about growing concerns surrounding the roll out of 5g technology.
Support our work AND get a free ounce of Kratom to help with fatigue, stress, addiction, and pain: https://bit.ly/30CbdLD
Please help us advance truth, healing, community building, and empowering the people to wake up and build a better world: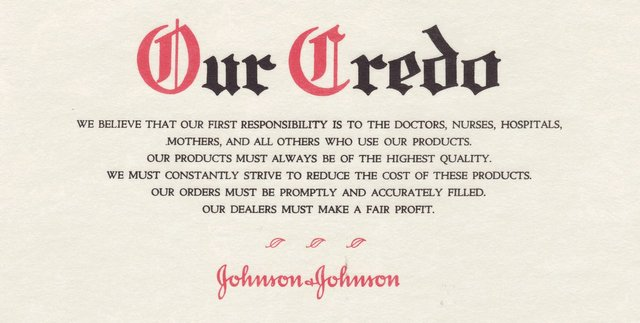 While Johnson & Johnson got a step closer to the guillotine, the BigPharma clique is facing like 2,000 lawsuits as you read this. It is going to be very interesting indeed to see how all pans out. It is very likely that pharmaceuticals will begin to count their days if J&J is found guilty. And from the article, it really seems as if, the multinational is toast.
Mainstream science as a whole is one of the hugest criminal enterprise on the planet. From SynBio, chemical indursty to drug makers, they are altering the human genome, creating more chronic conditions. To give you an example, in 2015, they even found contraceptive residues in the tab water and waterways affecting the fertility rate of fish by 30%. When is that class action lawsuit coming up?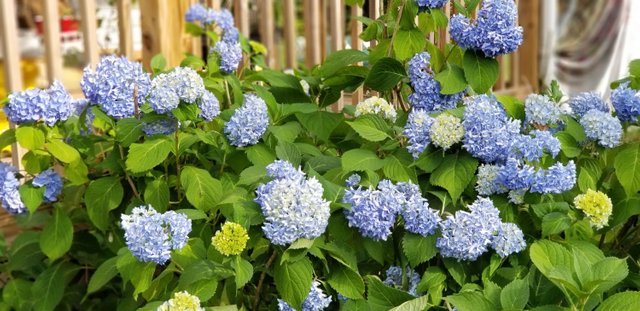 First, a big thank you to @mariannewest for making this the prompt for today's freewrite, not to mention for being kind enough to give me a ride to my hotel, after this weekend's Alliance Block Party came to a close.
One of my favorite parts of the meetup was on the last night, when @snook gathered us around the dining table and asked us each a "Pants are Optional" question, while first assuring us that this was not being recorded, so we could speak our minds freely.
Which in my case, I would certainly have done anyway, and I'm guessing, so would most if not all of those still present. And yes, we were all fully dressed. ;-)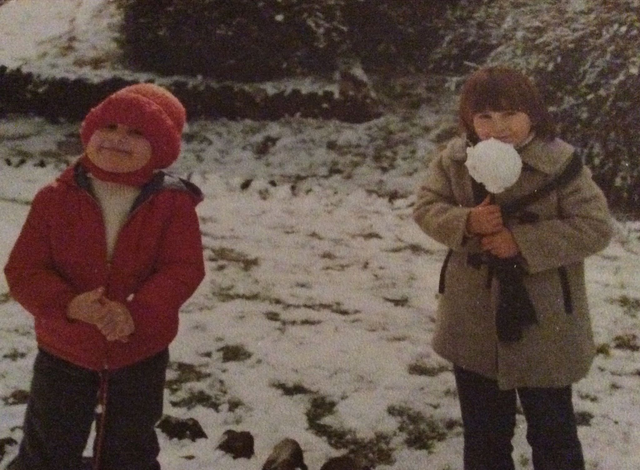 This is a story of me and my sister. We're cute, aren't we, in the snow. That's me with the big snow lolly. There's another photograph that tells a story of our relationship, though. Mum couldn't find it when I asked. I have my arms around her - I must have been six, and her about 4. For the viewer, it looks like we are hugging. But the story is something else, however - she's doing her best to wiggle and squirm away from me. It's a funny family story. To me though? It taps into my old wounds of being outcast - a narrative that seems to have threaded itself through my life and, I was told once, perhaps all my lives. I try to connect, and I'm rejected. Woe is me. We tell ourselves the strangest stories sometimes.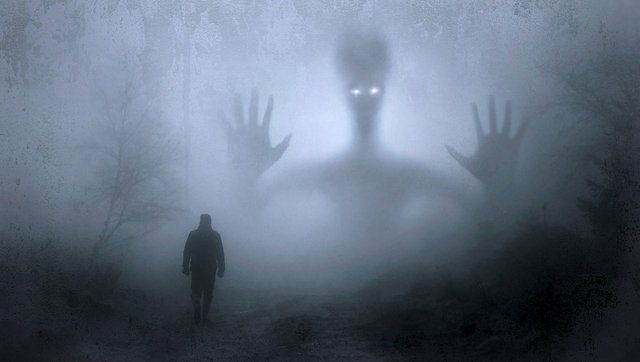 I have an admission to make: I suffer from anxiety.
I have suffered ever since I got into the MDMA scene over a decade ago. Once I woke up to the realities of life via my use of the compound, I've been haunted by intermittent bouts of intense anxiety: palpitating heart, sweating palms, ghosts of the past, fear of some bureaucrat lurking around the corner, and all manner of aliens looking to probe me.
The anxiousness is all-encompassing. It provides me with the illusion that I am about to die at any moment. Of course, the reality is that any of us can die at any moment, so this is a certainty; a truism; a given. In this regard, my fear is ironic. Sometimes I even get straight up panic attacks. Naturally.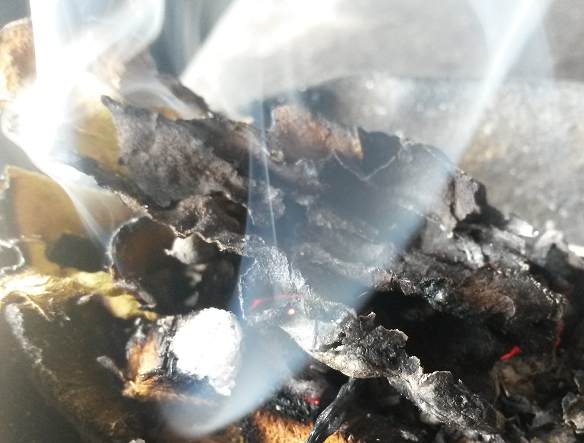 A couple years ago I suggested that everyone is struggling with 'Battered Citizen Syndrome' and I associated it much like what a battered spouse would experience in a violent relationship. The strategies to heal PTSD requires that the trauma is no longer present, but what if the trauma does not stop?
I've been doing some reading and there are people talking about continuous traumatic stress (CTS / C-PTSD) and how challenging it is to heal from the violence. While this one particular post by psychologytoday.com talks about war zones and that sort of thing, I suggest that the main stream media covering the actions of the state and corporate thugs are equally as traumatic.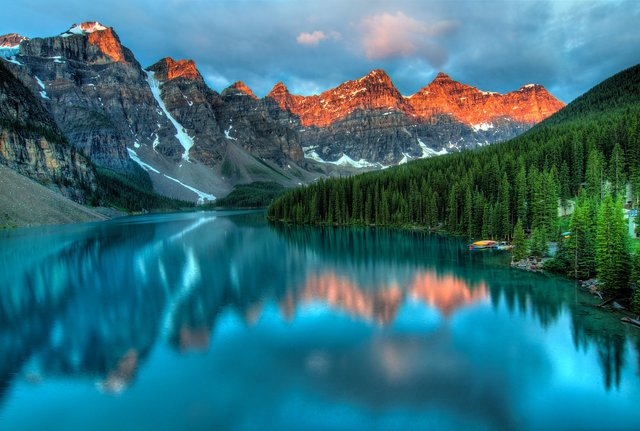 People live with an idea of "normal" that they protect at all costs.
They'll say they want to be happy, but then absolutely struggle against their happiness. Some call it self-sabotage, but that suggests a type of low self-esteem. That happens too, but even people with healthy self-esteem are prone to this behavior.
It's more the rigidity of self-concept period, than problems with any given self-concept.
Whatever we identify with as "me and my life" is what we intuitively support in our lives. This applies to ideas about our characteristics... likes and dislikes, strengths and weaknesses, etc. But it also applies to our idea of how well things are going in our lives in general.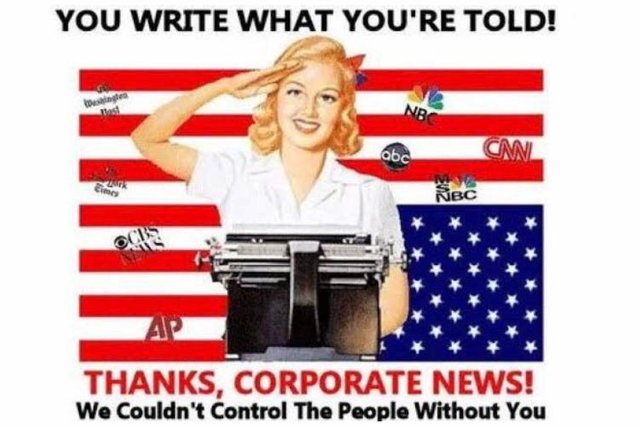 George Orwell was oh so right when he said "In times of universal deceit, telling the truth is a revolutionary act". We live in an era where telling the truth will get you hunted and persecuted by the criminals and liars that have power in government.
Think that's false? Then you need to understand the case against Julian Assange. Assange spoke the truth that other so-called "journalistic" enterprises of the mainstream media refused to publish. After Assange took the first step to publish the truth about government misconduct, other "news papers" followed.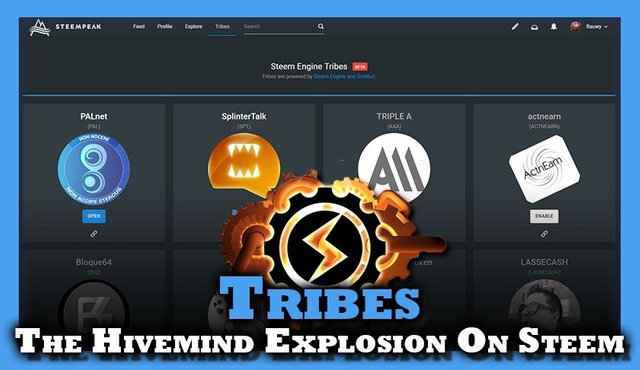 Tribes
With the invention of tribes, the Steem Engine team is pushing the old hivemind idea of Steemit in a new approach, allowing a token economy around a tag and making it mostly independent from the mother chain Steem. Except for the Ressource Credits required to operate on Steem, it feels like you are in an entire new ecosystem, that looks and feels like Steem but rewards its content creators with a new and hopefully fair distribution.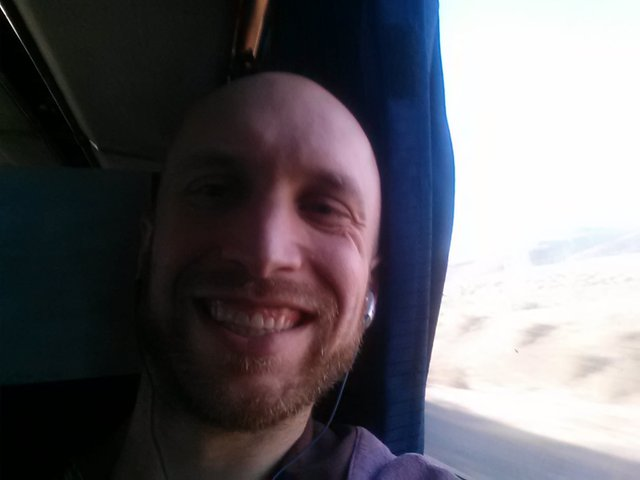 That's right folks, after almost two months, I'm leaving my cave to go interact with the world again :-P
For whatever reason, being on a train quite often seems to stir up my creative energies, and I generally get some great writing in, especially on multi-day, cross-country trips like the one I'm on now. It feels really good to have some drive to write something up, and it feels even better to be on my way to Rainbow again, especially since I'm pretty sure that missing last year has a lot to do with how rough the last twelve months have been for me.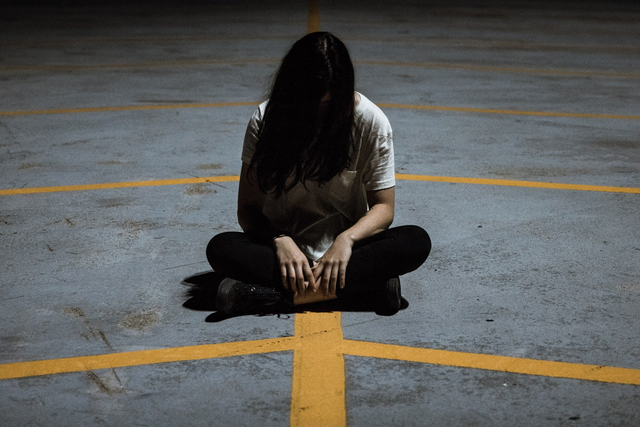 The quickest and most efficient way to solve your toxic relationships problem is to stop telling a victim story.
"How they 'make' me feel," "They 'take' my power away. ""They 'steal' my energy."
These are all things you have control over.
Toxic relationships take on many forms from the parent who gives you money and thus feels they can control every aspect of your life to the mate with whom you have a child or the boss without whom you couldn't have a paycheck.
You can never not be in control of your own life. Or your own energy.
The bottom line is, you always have control over every aspect of your life, and it can never be otherwise.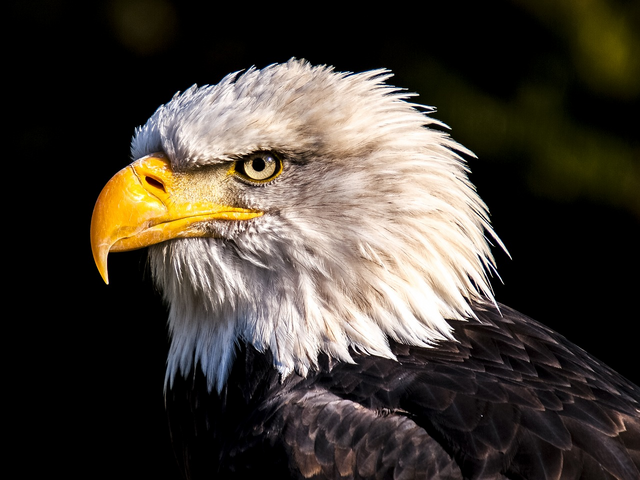 Eagles belong to the bird of prey species and can be found on all continents, except South America, depending on the species. Most well-known eagle species are the bold eagle (left image below) and the golden eagle (right image below), both of which virtually don't have any natural enemies apart from Humans. Eagles impress with a strong hooked beak, massive talons, fethered legs and wingspan of up to 2,5 meters. They populate the world's most massive mountain ranges, whereby they construct their nests high up on rocks or treetops. Since mountains are considered to be the home of gods, many cultures honor the eagle as the "King of birds" owing to its majestic appearance and extraordinary eyesight (4-8 times as good as the Human eye).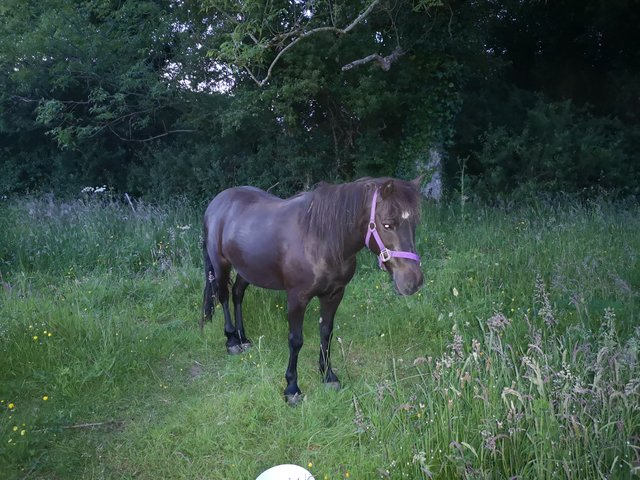 It's summer, and while most people enjoy this time of the year, and all the loveliness that comes with it, for horse owners it is also a season in which they have to be more vigilant when it comes to caring for their horses and ponies.
The grass in this time of the year contains more sugars, and too much of it is one of the causes of Laminitis, a dreaded illness to any of our four-hooved friends, because it can cripple them, causes a lot of pain and it can potentially get so bad that a horse has to be put down if it's not treated right away.

Hey there! Its me again. I have been really slacking in my online presence recently, but I have certainly kept busy. I needed some time to recollect my thoughts as I proceed forward in many different situations in life. I have finally completed all the necessary prerequisites and enrollment conditions in order to begin my course towards becoming a Naturopathic Doctor through the education I'll receive at the National University of Natural Medicine. Finally having graduated from Portland Community College recently, I am excited to be on Summer break before my classes begin. Unfortunately a bit of unexpected drama has peeked its ugly head in the room. Regardless, I wanted to take a moment to update where I am in the world and to let you all know that I'm still alive. :D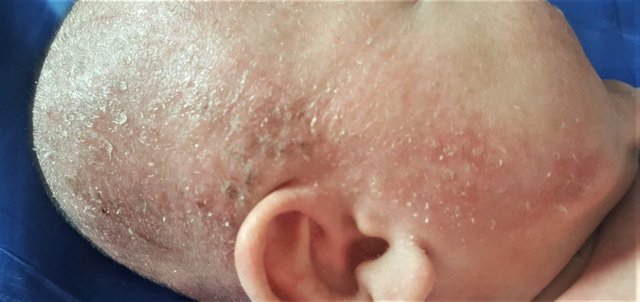 If a randomized, double-blind, placebo-controlled parallel group trial found a simple, affordable, solution that meant 51,680 children would not manifest the specific food intolerences that are known to lead to Atopic Dermatitis, or Eczema, as it is commonly known.
That clinical trial exists. From 2014. You can read it Here. Women were given a multi-strain probiotic from 36 weeks gestation and their babies until the age of 6 months.
The results: "The statistically significant differences .. were mainly in sensitization to cow's milk and hen's egg proteins at 6 months. Atopic eczema occurred in 9/171 (5.3%) children in the probiotic arm and 21/173 (12.1%) in the placebo arm (OR 0.40, 95% CI 0.18 to 0.91)."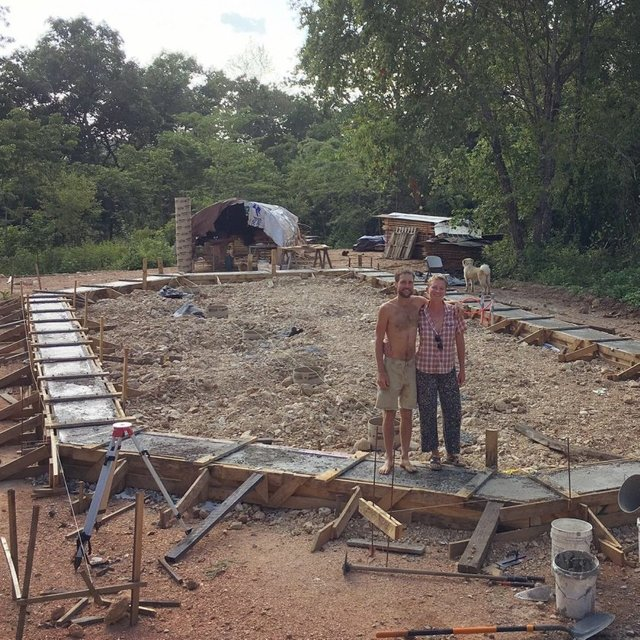 Wow y'all! I have not been keeping up with sharing all of the work we've been doing on the Straw Bale build. Things are busssssy, but I'm making an effort to document some of this to share/educate/enliven and because I value being able to look back on things.
The month of June included a lot of work on the foundation. You saw us get a backhoe in to dig and fill the trench. And I didn't record any of the form building, though @birdsinparadise documented some of it when they visited.
It was so awesome that they could come & help us with the foundation -- and my mom helped clean and organize our entire outdoor kitchen (who's amazing? she is!!) Not only were we making great memories together and we'll always remember them as being a part of the house build, but they're really brilliant and skilled people.

A big thank you to @hungryhustle for creating the amazing infographic of the 8 Pillars Of TribeSteemUp and For @eco-alex for creating the tribesteemup banner and logo.