Hello beautiful people
Welcome to another TribeSteemUp Curation, where I get to showcase some of the great Articles that the tribe members created and that really embody what the Tribe stands for.

The TribeSteemUp community, was created by @kennyskitchen. It is a Community Abundance Generator which supports authors who write articles that look at ways in which we can become more empowered and create a more peaceful and free world.The authors that were chosen to become part of the TribeSteemUp community are all writing content of high quality, which are based on the following topics:
| Anarchy | Non-Violence | Philosophy | Veganism | Mindfulness |
| Community Empowerment | Love | Original Music | Esotericism |
| Healthy Recipes | Psychedelics | Truth | Permaculture |
The TribeSteemmUp community also has 8 Pillars/Principles that each member has agreed to adhere by and you can find The 8 Pillars of TribeSteemUp at the end of this post


I have 16 articles to share with you all today, articles that are all about inspiring us and motivating us to become more aware in our daily live. Life is all about learning, evolving and being mindful in all that we do. By coming together and engaging with one another we can all share our wisdom and empower one another. We can create the world in which we all wish to live. Happy reading and remember to show your appreciation by upvoting and commenting. You can go one step further by following the TribesteemUp Curation Trail, this way way you are supporting all the great authors who are creating quality content.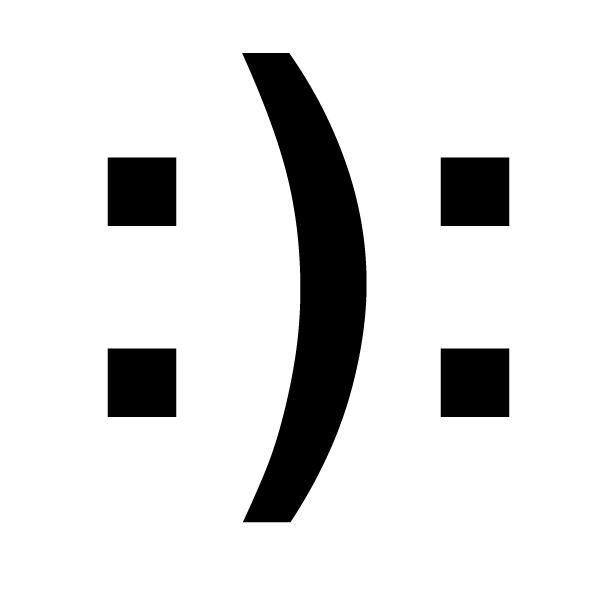 I've been taking CBD and THC oil for months as a part of the protocol I've been using with my recovery process. A few weeks ago I stopped taking it and I must admit, the bipolar roller coaster ride I was on was the most brutal, excruciating pain I've experience since my depression and suicide days of the late 90's and into 2001. Never would I have imagined just how important this medicine would be to help stabilize and strengthen my mind and emotional body as my physical body works through its healing as it evicts the diseased cells.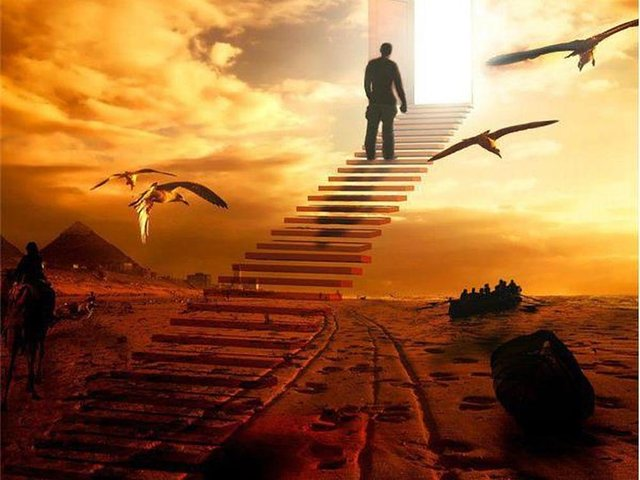 Just because something is ancient or tradition doesn't necessarily mean its either good or beneficial for us. We have been hoodwinked and deceived for millennia which has now led to our current condition of slavery. The soul harvesting trap has been well hidden and for good reason.
Mere batteries for parasites to siphon our energy both here in the 3rd dimensional realm in the form of governments and corporations, and also in the 4th dimension which feeds into a multitude of energetic vampires that lurk just outside our visible sight. Demiurge, warlocks, entities, and interdimensionals are just a few names on the list that need human energy to survive themselves.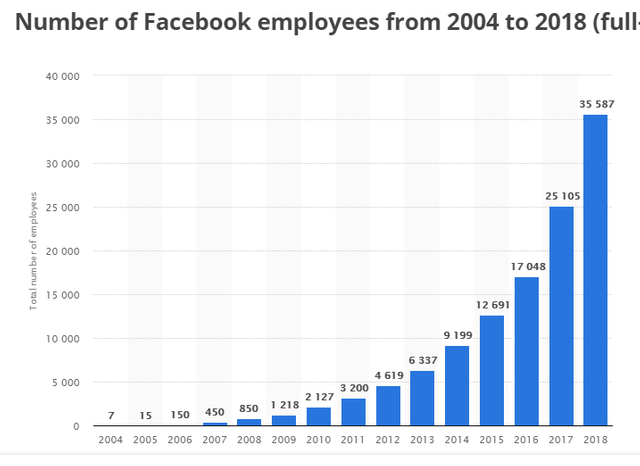 It is easy to get caught up in the little things while missing the bigger picture.
The announcement this week of Facebook starting its own token sent waves throughout the world. The financial and regulatory communities came out in force, voicing their opinions on both sides of the issue. This single move poses a big threat to the present financial system. Some believe that it is a power move by Facebook, seeking to collapse the present global system and replace it with its own.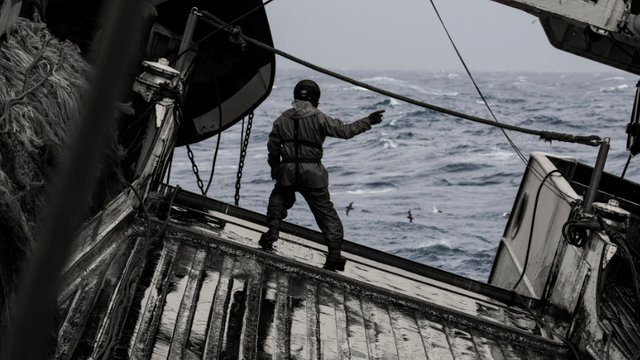 I would like to share some recent observations and resulting working theories that have been calling my attention and flirting with me.
The analogy "dancing with the cosmos" seems more and more appropriate to describe what life is and what being means. Dancing as in working in tandem, co-creating, debating, arguing back and forth. Not as much argueing but having it argue its current "standpoint" - then you arguing yours. And vice versa. And seeing what comes out, how the synergy is formed for "both ends" to witness (the inner and outer).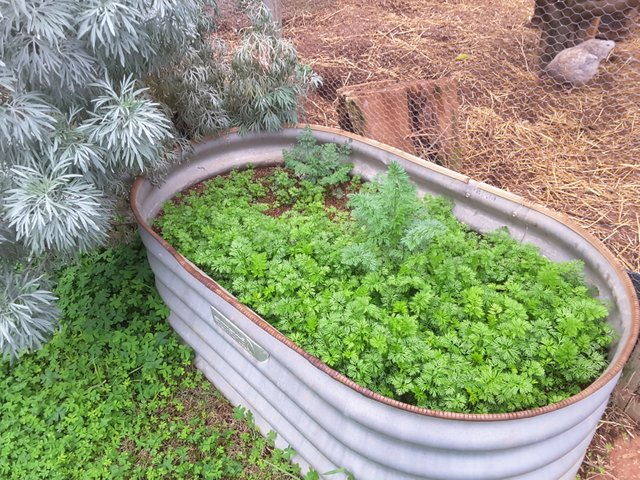 June, our first month of winter and it has finally been feeling like winter has arrived. We've had some chilly days and plenty of rain, but still an occasional day where it's been too warm to light the fire. There's so much fresh green growth in the garden!
The first of the vacated runs has been planted up. The peas are growing nicely along one fence and I've put some more seeds in along the other fence. The potatoes are coming up, I've transplanted a load of lettuces and there are some coriander seeds in.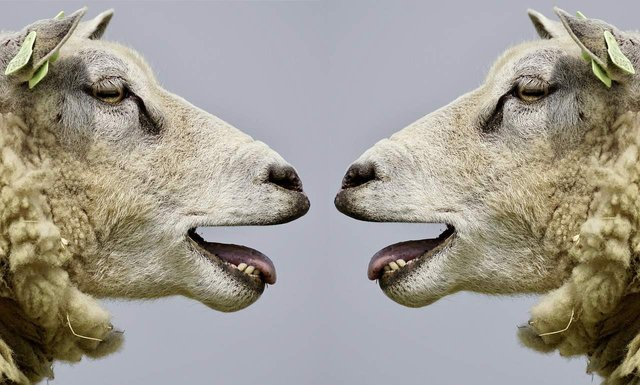 So, as some of you know, I just spent a little over a month in the US. I hadn't been there in about 2.5 years. It was really bizarre for so many reasons, and this is clearly the best community to deconstruct all this head chaos.
I don't want to pretend the US hasn't been shitty for a long time - because it has. Maybe forever. Especially for certain groups of people. The US was founded on genocide, built on slavery, and grown on oppression and division. I guess we should've known nothing good would come of this.
To be certain, though, it's gotten a lot worse in the last 2.5 years, mostly I think by its visibility. No one is trying to hide it anymore. The cops have always murdered poc, but now it's on camera, and still nothing is done.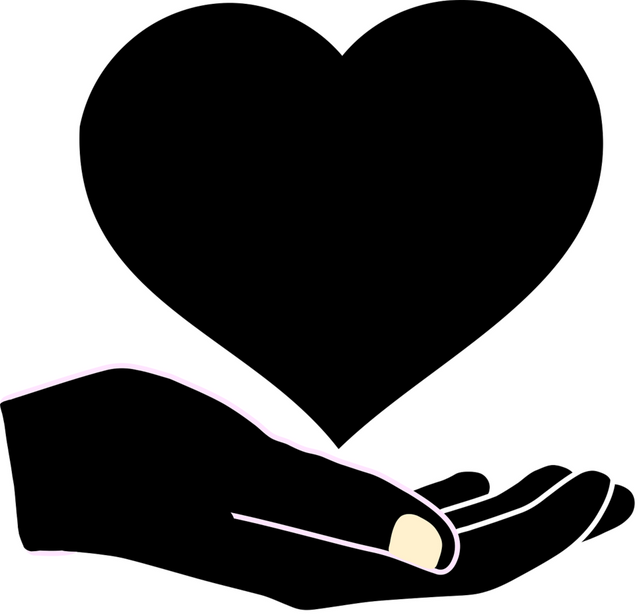 I've been thinking about what really matters, now that my time is completely my own and there is nothing undone that I know needs doing.
I've been interested in a lot of different possibilities for projects I might embark upon. I first thought I might like to get a investment adviser license of some sort, so that I could be more competent (and legally protected) when helping others with their finances. I truly love contributing to the abundance of others, and no longer believe that business consulting is the best way of doing that. That's why I retired once I didn't need the money from that anymore.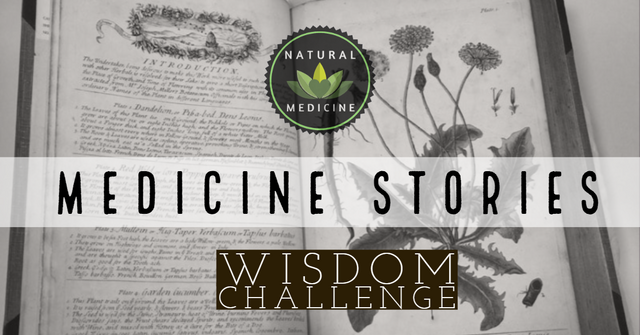 Natural medicines are more than just 'fixes' for what ails us, in the way a paracetamol might be. They contain stories of who we are - our ancestors, our culture, and our core selves are linked to the healing we choose and use. Some of us can't use plant medicine without thinking of a grandmother who used that plant in some way when they were small. Some of us meditate with stories of Kali or Durga or Sarawati in the centre of our third eye, Hindu goddesses that guide us through difficult times. Some stories are stories of suffering and hardship - a rose planted on a grave, a twig of rosemary to remember the fallen. Some stories are new stories, ones that we ourselves might tell our children - the magical hawthorn planted over the placenta planted after their birth, a lesson about the calming affects of lavender as they go to sleep at night, the tree that their parents kissed under for the first time.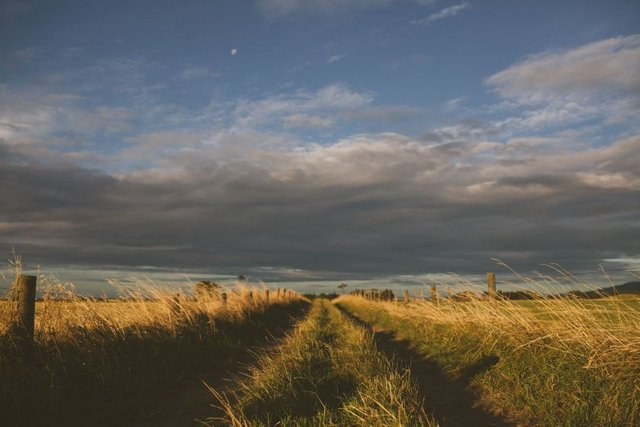 I'm 45 weeks into my 64-week journey with the I Ching. I woke up on the Monday following the Winter (June) Solstice and had the inspiration to begin working with the symbols contained in the ancient Book of Changes on a daily basis.
The idea being that for each day of the week, I would read, contemplate, and embody the wisdom of each of the lines of the hexagram, thus working with one hexagram per week (Sunday being a day of integration). At first, I was just reading the text associated with each line; after a few weeks I began to read the original text itself, and work on translating it myself, as well as reading the translations and exegesis of others.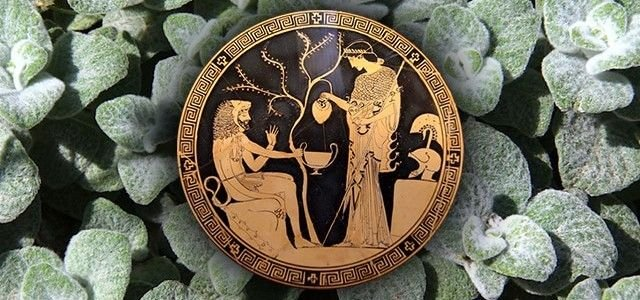 The Goddess Artemis chose to hunt with poison arrows, and yet she is often depicted as wearing a circlet of the healing herb, Dittany, in her hair.
She who is officially Virgin ('beholden to no man', as opposed to the more contemporary western chaste idea of a virgin) walked around with a circlet of aphrodisiac herbs in her hair. And the aphrodisiac herb she chose was Dittany. Why she would need it as an aphrodisiac, the Goddess only knows, for surely there is nothing sexier than a powerful, self-assured, barefoot & grounded, lethal huntress who doesn't need nor deplete a man for his status or resources, but chooses him as an equal from her place of fullness and power. But only a man who doesn't need to save or be seen to be owning a woman would get that.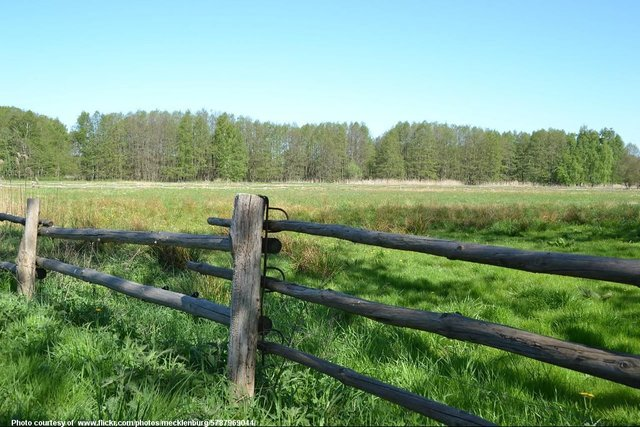 Mars in sensitive Cancer is opposing Saturn in harsh, remote Capricorn. Even without the added emotions, this is one of the toughest, most unpleasant energies of all. It occupies a middle ground on timing. It doesn't come around often, but it's not really rare.
It occurs every two years -- usually in different sign pairs. So you won't feel like you're up against "that old familiar problem" -- because the battleground changes. But that doesn't make it any more pleasant -- sadly.
When Mars opposes Saturn, action you want to take, projects you want to succeed, things you want to do are blocked -- temporarily -- by immovable people, attitudes and situations. Sometimes you can tell yourself you're just a victim of circumstances or really bad timing, but sometimes this face-off feels very personal.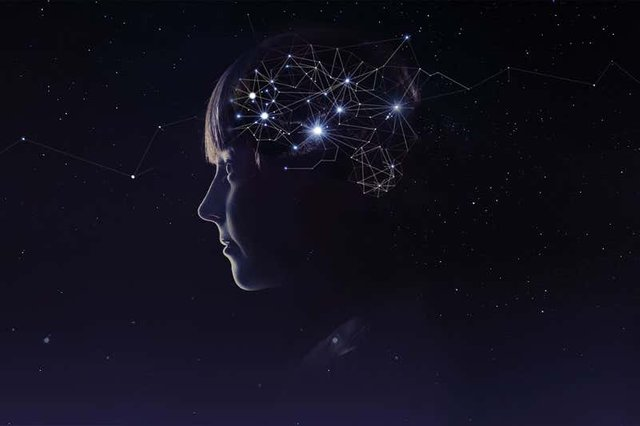 And what do you see now?
I'm in my bedroom, and I'm 16 years old. On the right side are the windows and the bookshelf and I'm playing PJ Harvey. To bring me your love – she howls and screams and I am so lonely, so lonely. I'm conscious of Mum in the kitchen, cooking us a meal – we'll sit together and eat and I'm conscious that I am loved. But I'm so alone. Today someone handed around a pack of 24 photographs, printed at the pharmacist. It is full of smiling girls and I sifted through them and there I was, in one photo only, an accidental snapshot. To the left are a conspiracy of girls, poorly but perfectly framed, at least in the way my brain is making sense of how it was, back then – there I am, an outside, eating my sandwich on the periphery, trying to figure out how I can fit in.

(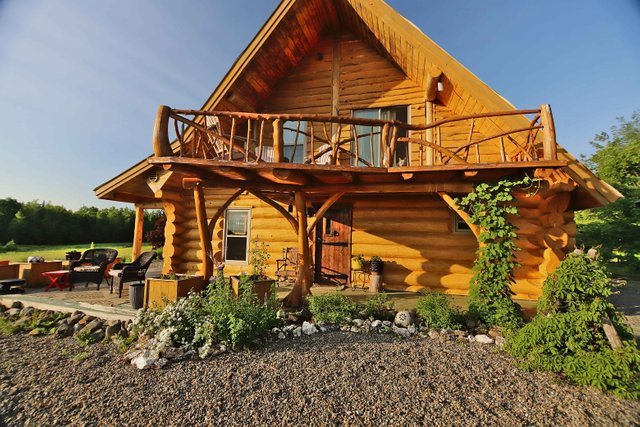 )
It's mid June and I haven't really written anything about the gardens and the work I do every day here on the homestead - the work has been consuming so much of my time and energy!
These gardens are worked by hand, using only hand tools. Everything is organic, and pure, we don't use any chemicals on our homestead at all.
Last night we had a CRAZY frost warning which really had me concerned - it's late June!! I was out late watering everything, covering the tender plants with blankets and simply hoping for the best for all the tender buds on the rose bushes and other areas we can't protect. I feel so fortunate that we live on a hill and that we've got this protective micro climate with the forest sort of nestled all around us. Often we are sheltered from things that others around us aren't and this time that seems to be the case. Everything seems file (although very cold to the touch).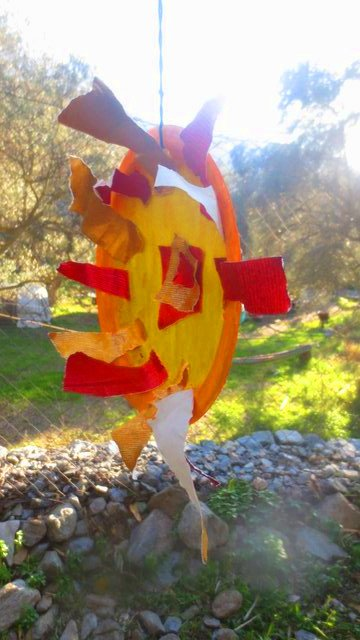 I take a walk outside and life is at it's peak, the trees are green, their leaves blowing softly in the wind, whilst the flowers that are flourishing, dance their own song closer to the ground. I am surrounded by the song of birds as they go about their daily chores, a sound that opens my heart up to the wonder that circles round me.
The pomegranate tree is bursting with flowers, that are slowly taking the shape of fruit, playfully teasing me of what has yet to come. I can almost taste their juice as I look longingly at them. The abundance of nature is so evident on these days, a feeling of wholeness washes over me as I take a few moments under the rays of the sun, before it becomes too hot and I retreat to the shade of one of the majestic Olive Tree's.

A big thank you to @hungryhustle for creating the amazing infographic of the 8 Pillars Of TribeSteemUp and For @eco-alex for creating the tribesteemup banner and logo.