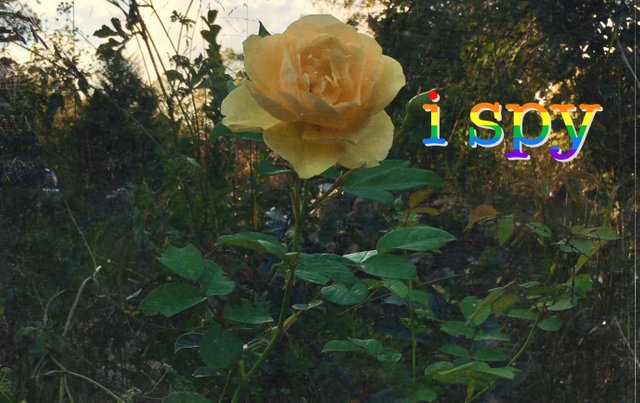 ---
---
This evening I took a stroll through the property as day transitioned into evening.
I had no strict intention or direction and I was pleased with where my walk took me. I was reminded of how many layers there are to an experience...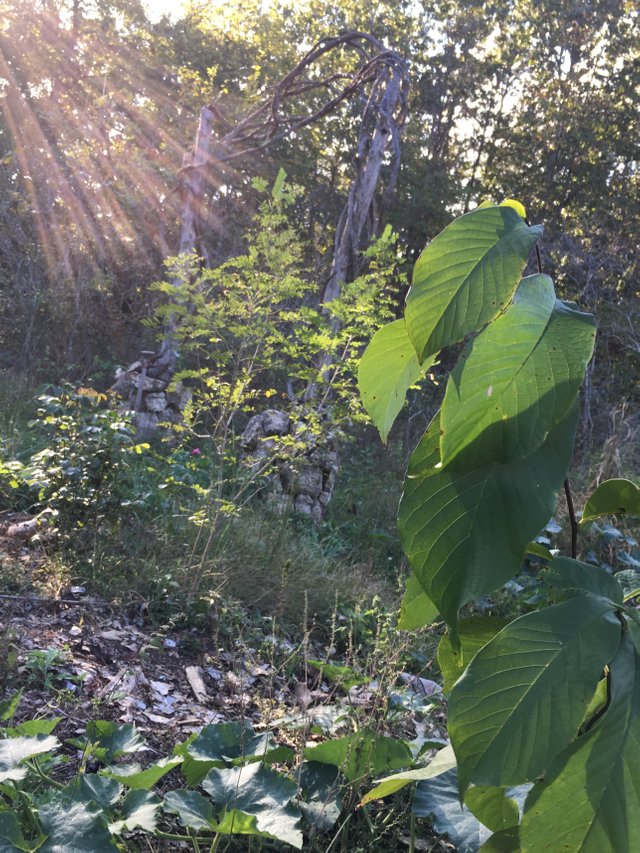 A paw paw sapling that was here before we were... Squash, false wild indigo, an archway and a rose in the background.
Taking time to appreciate the spaces between the spaces nourishes me.
I am often reminded of this when I slow down and fully inhabit the moment. Life seems to be more enjoyable for me when I actively feel awe and wonder. Seeing the world around me with fresh eyes and a curiosity. Meandering through a landscape that has been influenced by your actions is deeply rewarding and a great practice for building gratitude. Here I see a great example of the importance of observation.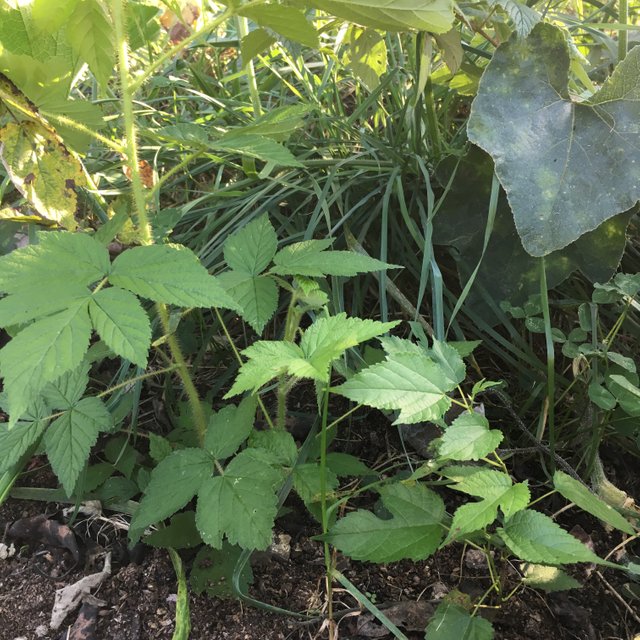 What do you see in this photo?
I Spy with My Little Eye, Some thing that is ....
I see some wonderful friends as I take a step off the trail. I give thanks to them for sharing a home with them. These showed up after I cut the first sizable tree to clear a path on our homestead 2 and a half years ago.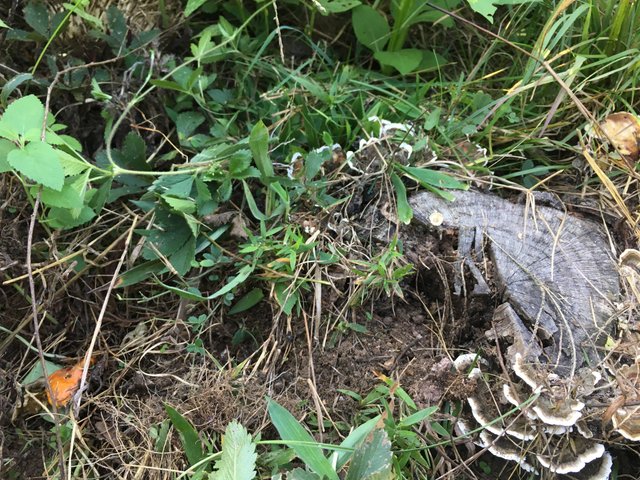 Do you also know these fungal friends?
Inhabiting the land and creating space where humans and plants interact.
The first hangout space we built is a trapezoidal gazebo. We were inspired to incorporate a teahouse atmosphere and what better way to do it than establish plants that produce great tea.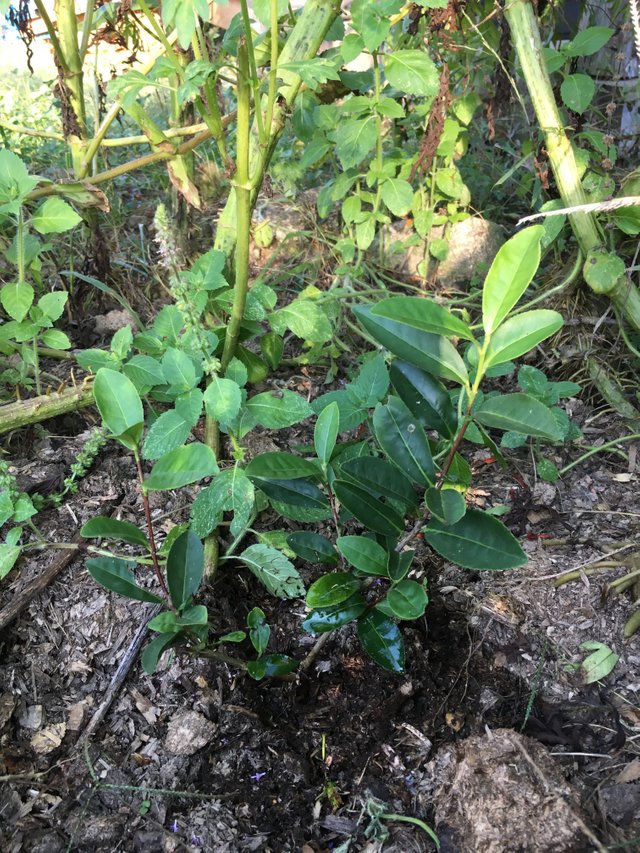 Here is a young Camelina sinensis plant that is looking happy in the shade of the cosmos. This plant seems happy here and hopefully will provide us with the opportunity to learn the craft of tea and transform this plant into white, green and black teas.
Sometimes your machines need YOU!
I have been working on giving our Toyota truck a front end overhaul as I replace all the ball joints and shocks. This has been a humbling and educational experience. While mechanical work is not my chosen form of labor, it is empowering to learn the skills to maintain and fix the machines that are VERY useful!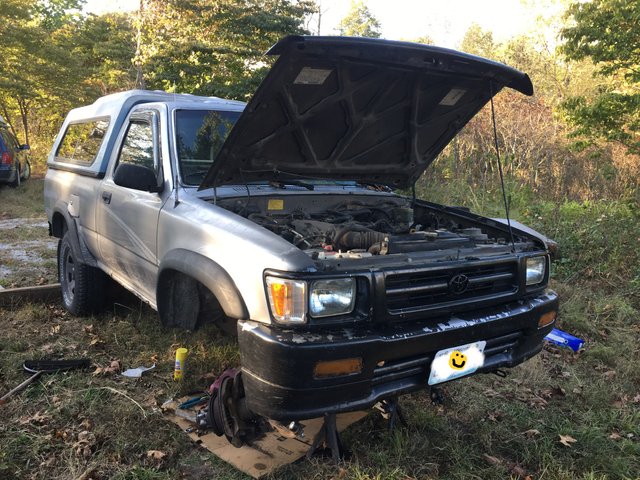 As I dismantle the front end, I am constantly learning.
I find myself being more comfortable with plants than machines, but diversity is always welcome.
What Plants Have YOU Spied with Your Little Eye Lately?