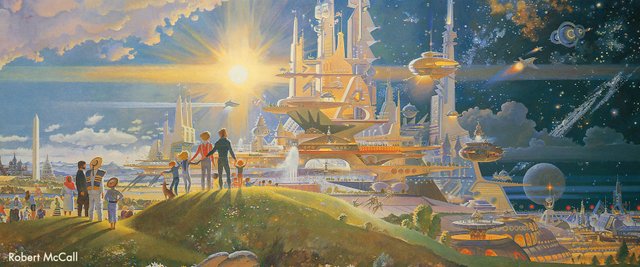 Blessings on a magnificent Saturday you beautiful Steemians!
Here we are with another bi-weekly question from the @TribeSteemUp community, organized by @Trucklife-Family, with this week's question coming from @WhatAmIDoing.
I'm excited to get into this topic, which is so wide-open & imagination-stirring, after a few days of dealing with some heavier topics like voting, culpability of order-followers vs order-givers, etc. Let's dive right into:
What would you do for society if you had all the resources you needed?

If we had all the resources...
The first thing that comes to mind as I begin to sit with this question is that we already have all the resources needed for absolutely anything that we want/need. From the millions of acres of land that can be cultivated to the nigh-infinite energy available from the sun, waves, and geothermal, from the rapidly accelerating technologies like blockchain & 3D printing to the billions of humans just starving for causes & projects worthy of dedicating their time to.
Of course, to me the physical realm and all of our resources in it are actually reflections, fractals, of the larger scale, the energetic, the vibrational reality in which we fit. The more one believes that they do not have access to _____, the more they will experience a lack of access to it. The more you worry about something, the more likely you are to experience it.
Back to the physical world and what we're capable of, where (in the US alone) 40% of food is thrown away, where there are 6 times as many empty houses as there are homeless, and where the military industrial complex is one of the largest industries on the entire planet... Just think if the game being played was one where the goal was to maximize human health, joy, and connection for as many as possible.
To run through a whole bunch of the numbers, check out this presentation by Peter Joseph, called "Post-Scarcity":
For the purposes of this post, I'll assume that the point is that we have access, right now, to all of the money needed to do anything, as that's generally about the only limiting factor to get something done.

First: Education
I believe that the biggest thing needed to make massive changes in society, and in the world, is simply education. Overwriting massive indoctrination, propaganda, dis-empowering, and "dumbing down" is absolutely necessary in order to move things forward in any way. Whether we're looking at the training of humans to be competitive & obedient or the strategic re-shaping of history, the control of the minds of the masses is the #1 issue right now.
With unlimited resources, the first thing I would focus on is getting truth, clarity, and access to honest media out to the masses. This could be done through so many different means, including taking over advertising space, hacking TV/Radio/Netflix/etc and flooding them with truth, billboards, and basically using all the standard means of propaganda, as well as all the new ones technology is giving us access to.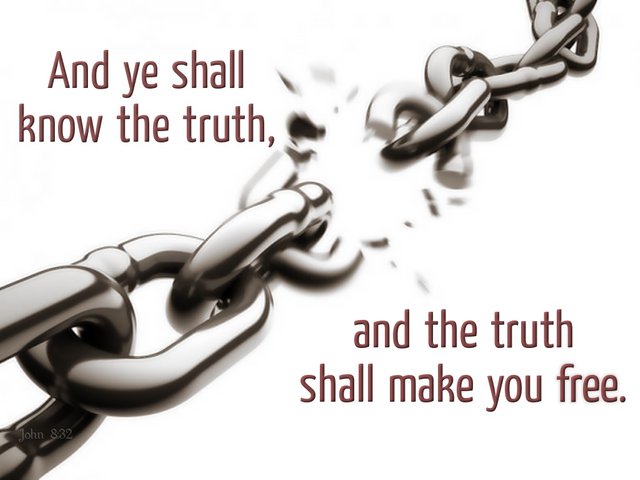 On one hand is the knowledge of so many massive conspiracies, frauds, and control systems (water "fluoridation", geoengineering, eugenics, "government", GMOs, the Prussian education system, planned obsolescence, genital mutilation, child beating, 9-11, et al.), which keep people living in little boxes, both physically & mentally.
On the other hand is the knowledge of untold numbers of technologies, philosophies, and societal resources that empower & heal: restorative/unitive justice, 3D printing & the Global Village Construction Set, permaculture, peaceful parenting, Non-Violent Communication, and of course anarchy.

Second: Food for everyone
We already produce more than enough food for every human on the planet, even with the excessive waste and wildly inefficient systems used today. By switching from large-scale mono-cropping to small-scale permaculture, aquaculture, vertical farming, and other logic & biomimicry (not profit) -based systems, we can rapidly & easily provide healthy, nutritious diets for the whole planet.
Removing toxic foods from the diets of the masses, beginning the process of physical detoxing, is absolutely essential to psychological & emotional health. If your brain is being poisoned, if your body is in pain, if your gut biome is out of balance, it is impossible to think clearly or make good decisions.

Conclusion
I could go on and on and on with the multitudes of thing things I am focused on bringing to the world, but I believe that by detoxing our bodies & minds, most everything else will fall into place easily & naturally. Basically every problem we see is the result of unhealthy humans: from cancer to child abuse, racism to sexual assault.
Trauma is the key, and trauma is kept in both our brains & our bodies. By processing, integrating, and releasing those toxins (physical & neurological), we can bring humans back to their "normal" state, and move forward from there.

Image Sources
Prologue & the Promise
TSU Divider
Truth

---
---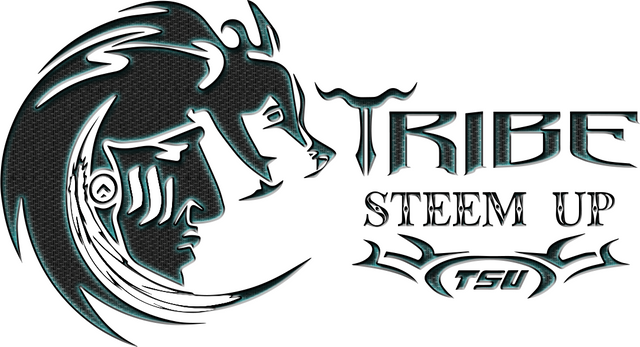 ---
---
If you enjoyed this, you may enjoy some of these highlights of my blog:
"Greatest Hits/Table of Contents" of my first 2 years on Steemit
You've Created Your Steemit Account and You're Ready to Get Started... What Now? [New Steemians Start-Up Guide]
The 8 Pillars of @TribeSteemUp: Clarification, Refinement, and Re-Casting the Spell
The Status, Vision, and Needs of Real Life: The Role-Playing Game
---
---