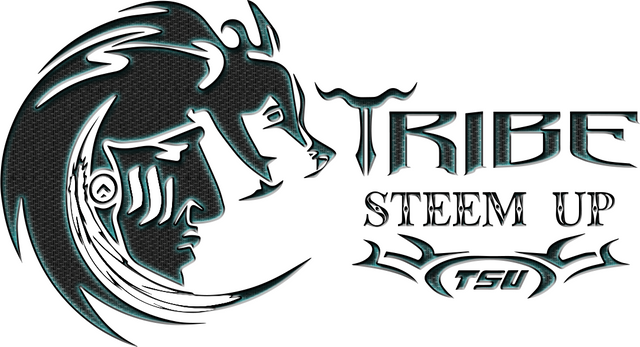 ---
I'm happy to be in the digital world in time to answer another @TribeSteemUp weekly question, put on by the wonderful @trucklife-family. This is definitely one of the most intricate/difficult ones that I've taken the opportunity to answer so far... so let's see where this goes.
What is the best way to move forward when faced with Dissension within your Community?
Once again, I'd like to start off by looking at the definition of the word. According to Oxford:
Disagreement that leads to discord.
Ok, well that means we're going to have to define discord now...
Disagreement between people.
1.1 Lack of agreement or harmony between things.
That's a little interesting; I didn't expect those definitions to be quite so redundant/circular, but that's not a problem. For the purposes of this conversation, I'm going to say that dissension means a disagreement between people that leads to a lack of harmony.
So... how do we move forward?
Just looking at the definition of the word itself, the answer seems really clear & easy to me. When there is a disagreement between folks that is leading to dis-harmony, we simply sit down, drop in, really focus on being present together, and talk it out. Disagreements are ALWAYS going to come up, and personally I see them as an amazing opportunity for growth & learning for everyone involved. This is part of the reason that I focus so much on pushing for dialectic (rather than debates, especially), because anytime two (or more) humans have different viewpoints/beliefs, there is an opportunity for something new to come out of the synthesis of those two things.
If, for some reason, the humans having the disagreement can't/won't sit and talk it out themselves, then the next step in my toolkit would be to have a community circle. This can be quite simple if there is just a need for people uninvolved in the conversation to be present & hold space, or it can follow an established model like that of unitive justice, which becomes more necessary when there is some level of harm involved.
What if agreement/common ground cannot be found?
Sometimes the disagreements that come up are of a moral/philosophical basis, or are rooted in folks having different understandings of reality & how the universe works. When this is the case, things become a little bit trickier, though my first action would still be to attempt those first two approaches.
I've found that many times, even if you & I have a different understanding of metaphysics and thus a vastly different experience of reality, we can still come to an agreement by starting with the parts of reality that we do agree about. This can often be a difficult process, but is certainly a valuable one as well!
The only situation I can think of right now where agreement may be impossible to reach (assuming that those involved are actually willing/trying to reach agreement) is when there is a foundational philosophical difference. Whatever the current disagreement is about, if I believe that the use of force & coercion is always wrong, and you believe that it is sometimes a "necessary evil", then chances are we won't be able to agree on the solution 9 times out of ten. Personally, when it comes to those foundational, principle-based disagreements, my first approach would be to try and have a logical conversation about first principles, and see which one of us is not aligning with Truth. If the party who's philosophy is faulty is not willing to acknowledge that (and hopefully change), then you kind of hit a brick wall. Personally, I tend to release those people from my life, with love and gratitude for their existence and the contrast (thus expansion) that they brought into my experience.
The intentions of the community are what matter most!
As I said earlier in the post, I find disagreement to generally be a wonderful thing, creating opportunity for reflection, expansion, learning, and creativity. The only time that isn't the case is really when someone is simply not open to having that expansive experience, when they refuse to use logic or to be open-minded.
Since I really have no issue with the presence of (healthy) dissension, the way I deal with the problem of people who aren't interested in resolving conflict like that is... well, honestly I just don't share space/community with them. If you have no interest in logic, open-mindedness, clear communication, or moving forward and expanding our understandings, then I don't have the space for you in my life.
Communities get to choose their agreements, their principles, their pillars, and making that decision and sticking with it is the best way to nip these problems in the bud :-)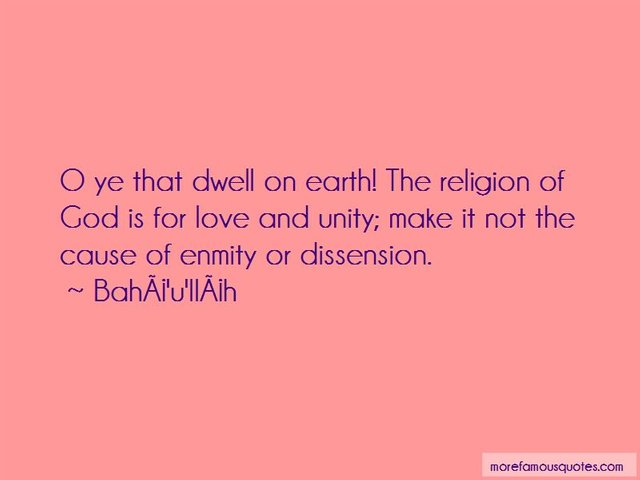 Image Source
---
---
If you enjoyed this, you may enjoy some of these highlights of my blog:
"Greatest Hits/Table of Contents" of my first 2 years on Steemit
You've Created Your Steemit Account and You're Ready to Get Started... What Now? [New Steemians Start-Up Guide]
The 8 Pillars of @TribeSteemUp: Clarification, Refinement, and Re-Casting the Spell
The Status, Vision, and Needs of Real Life: The Role-Playing Game
Be Empowered Official Announcement & Website Launch - 3 Days of Steem-Powered, Holistic Empowerment
---
---