It feels like I just answered the last @TribeSteemUp Bi-Weekly Question, and here we are at the next one. I guess this is in large part because I've historically waited until the last day before answering, haha! This question was submitted by @Eco-Alex, and as always the wonderful @TruckLife-Family is presenting the question and collecting everyone's responses.
It was so wonderful to see this pop up as the new question this morning, because just last night I was speaking with my partner @thelynx about my journey from 25 years down one path to the last 5 years down a completely different one, which I decided I would create my next post about... and voila!
What does it mean to be a light-worker?
---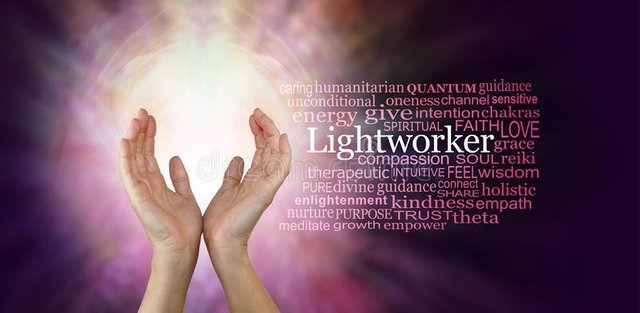 Image Source
---
The basic concept
This has a different twist to it from many of the TSU questions so far, in part because it is actually such a loosely defined, open-ended term. To me, personally, the term light-worker is very similar to the term guru, one who helps move from darkness to light.
From the Advayataraka Upanishad:
गुशब्दस्त्वन्धकारः स्यात्‌ रुशब्दस्तन्निरोधकः।
अन्धकारनिरोधित्वात्‌ गुरुरित्यभिधीयते॥ १६॥
Translated to English:
The syllable gu means darkness, the syllable ru, he who dispels them,
Because of the power to dispel darkness, the guru is thus named.
To my mind, the key to being a light-worker is really just that, one who works to move themselves & the world from darkness into light. Obviously the words dark & light have a whole lot of different meanings, so for this context I would like to list a few things I would consider to be on the "dark" end of that spectrum and a few on the "light" end.
Dark traits:
Ignorance
Hierarchy
Violence
Lack
Passing on one's trauma
Light traits:
Enlightment
Sovereignty
Peace
Abundance
Healing & integrating one's trauma
Many light-workers manifest their purpose here on Earth as healers, by uplifting & empower the downtrodden & oppressed, as musicians spreading powerful life-changing messages, or maybe as those folks you see with signs that say "free hugs".
As with any part of our lives and the effects they have in the world, I feel that the most important focus of light-workers should be to live by the adage: "Be the change you want to see in the world". By healing & integrating our own trauma, by taking responsibility for our lives, by staying grounded in compassion, and by doing the things that we love, the things that bring us joy, we are having the most positive effect we possibly can.
While I was looking for images to go with this post, I stumbled across a piece called What kind of Lightworker are you? by Rebecca Campbell (please note that I am not endorsing her, and have not read through her site besides this one post), where she breaks down 2 types of light workers, which I found quite interesting:
Newly Awakened Lightworkers tend to have a significant awakening experience spurred on by a life event. Once awakened it is hard to go back to sleep and there is a feeling that things can never be the same. Their consciousness has shifted and they may decide to answer the call to be of service. Newly awakened Lightworkers seem to be able to jump right in and make big life changes in response to answering the newly awakened call within them.

Retro Lightworkers come in knowing. They have been doing this work for lifetimes and as a result may find that they have considerable fear around stepping forward (due to a soul memory of persecution). They are likely to have always had a knowing that they were here for a reason, that there was work to do and a feeling that time is running out. Erecting a spiritual closet from a young age is common for this type of Lightworker and as a result, revealing to the world who they really are is a scary process for them.
---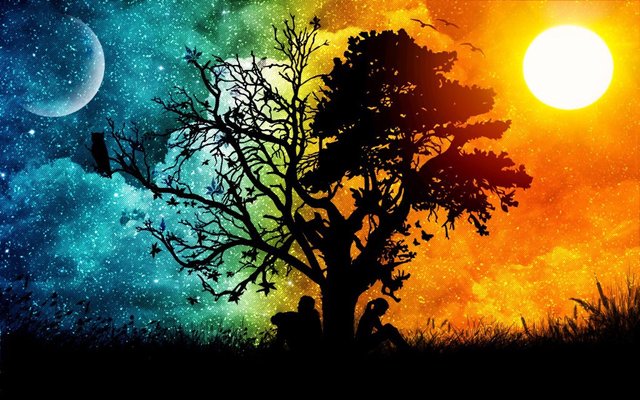 Image Source
---
Buddha on the 4 kinds of lives
Yesterday, my beloved introduced me to a concept presented in the Tamonata Sutta (AN 4:85), where Buddha said that there are 4 kinds of people in the world:
There are these four types of people to be found existing in the world. Which four? One in darkness who is headed for darkness, one in darkness who is headed for light, one in light who is headed for darkness, and one in light who is headed for light.
This model definitely seems to fit in a lot of ways, although reading the whole of the actual text puts it in the context of the extremely materialistic, caste-system culture of the times, and doesn't quite align to the same extent, at least for me. Seeing these four possible ways to be definitely gives an interesting lens with which to analyze our lives. Which one of those 4 lives would you say that you are living?
---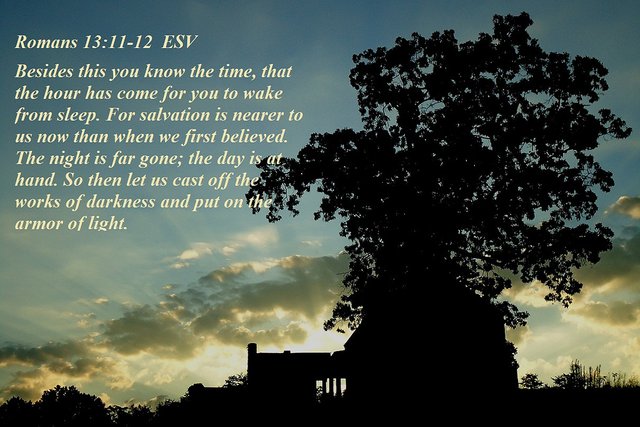 Image Source
---
My path from darkness to light
For the first 25 years of my life, my experience and much of what I added to the world was pretty undeniably dark. My childhood was one full of pain, separation, being repressed, violence, anger, sadness, and control. From my parents, both of whom were quite young and dealing with their own addictions & traumas, to the government indoctrination camps that I was sent to, the message was pretty consistently that my role was to submit to the will of others, not question what I was told, and that my emotions & wants had no space to be expressed.
Thankfully, I didn't cave to the control mechanisms, and I was definitely considered something of a problem child. I spent my early life filled with anger and sadness, with no idea how or container to release & express it. This led to multiple suicide attempts, a variety of addictions, dishonesty, theft, violence, and so so many forms of wrong-doing. As a young child (1st grade or so), I actually dropped one of my pet hamsters in a jar of water and watched it drown... as you can imagine, when I learned of the term and the indicators, I spent quite some time I was pretty sure that I was a sociopath.
In late 2011, I had a powerful experience with Psilocybe azurescens, which blew apart much of my old understanding of reality and ideas about myself. The next year was by far the darkest I had ever experienced, partially because right after that experience I discovered & binge-watched the show Dexter right as I began doing LSD a lot, mostly by myself.
At the end of 2012, my world got blown open in a whole new way as I learned about GMOs & all the other poisons people are being fed, the idea of "coping mechanism" instead of just problems with me, the idea of energy & auras, and SO many more things. From there, I began purging all the toxins from my life, starting with what I ate & drank. That quickly made way for psychological & emotional purging, deleting all the music I had with lyrics I wouldn't want to practice as mantras, and driving myself towards the light. I could go on and on about my journey since then (and have, just check out my blog), and if you'd like the long version of my first 28 years (up to when I found Steemit in June of 2016), check out my #introduceyourself post... Warning, it's really long :-)
---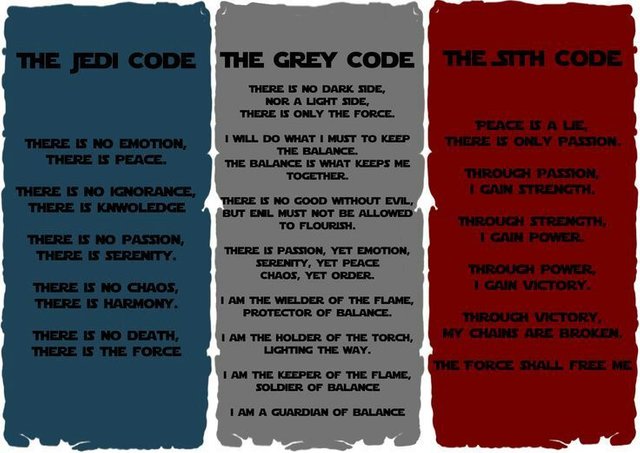 Image Source
---
Finding balance
Because this physical reality that we find ourselves in seems to be one of polarities, based on vibration, there is always movement from crests to troughs, highs to lows, light to dark. I don't see a way to stay static, just at the high or just at the low, without being dead basically. Change is the only constant in reality, and as long as we are going to ride the waves, my goal for myself at least is to raise the baseline (meaning both my highs & lows are higher) and to shorten the amplitude (the distance between crest & trough), moving towards balance.
This little image I just made sort of shows what I'm trying to describe. The old versions of me had massive amplitudes (mood & energy swings), with the lows being active suicide attempts and the highs being a kind of a detached boredom. The current version of me, and the one that is ever unfolding as I continue my self-work has much smaller amplitudes (more stable mood & energy), with the lows being maybe some slight boredom or sadness over something that's occurred, and the highs being a feeling of total bliss and fulfillment.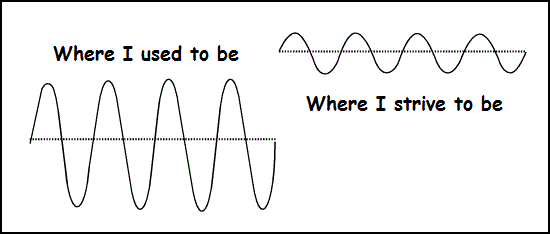 The image up at the top of this section is from the Star Wars universe, and displays the oaths of the Jedi Order, the Sith, and the Grey Jedi. If you are much of a SW geek, you'll remember that the Jedi Order was waiting for the chosen one to come and "bring balance to the force", thinking that would be something they wanted. What they hadn't taken into account apparently was the fact that the Jedi (light) were a massive galaxy-spanning organization, with hundreds of member and immense socio-political power, while the Sith (darkness) were living 1 or 2 at a time, mostly in hiding... so obviously that coming more into balance means a heck of a lot more darkness.
Where we're at now on Earth, there has been a VAST imbalance towards darkness for thousands of years, so the need for light is great (thus the massive paradigm shift we are experiencing now and the flood of light-workers, freedom fighters, and change-makers coming onto the planet). I see myself as a part of this shift towards the light, and I want to shine my light brightly, but I also see the value in the darkness, as a contrast and opportunity for growth if nothing else, and am interested in helping humanity and the Earth as a whole shift things in a way similar to what I described for myself above.
---
This video is not speaking explicitly in terms of "light-workers", but I feel that its message certainly resonates, and if you've enjoyed this post I think you'll enjoy this video as well :-)
---
---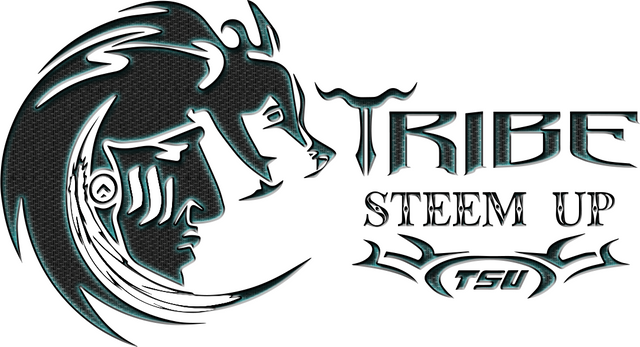 ---
---
If you enjoyed this, you may enjoy some of these highlights of my blog:
"Greatest Hits/Table of Contents" of my first 2 years on Steemit
You've Created Your Steemit Account and You're Ready to Get Started... What Now? [New Steemians Start-Up Guide]
The 8 Pillars of @TribeSteemUp: Clarification, Refinement, and Re-Casting the Spell
The Status, Vision, and Needs of Real Life: The Role-Playing Game
---
---