Greetings Beloveds!
If you click the video, you'll see something new & different with me, but I'm not going to tell you here; go check out @dtube :-) If you're looking to read instead, just scroll down past the image.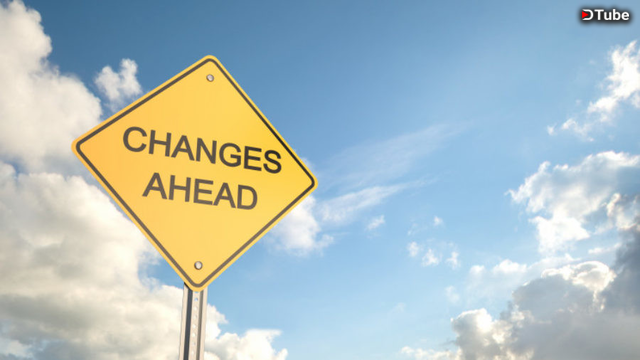 | ▶️ DTube | ▶️ IPFS |

Those of you who follow things like SteemOcean and the various reports about STEEMPower and delegations have probably noticed that @TribeSteemUp's delegation from our main sponsor/investor/supporter @JamesC doubled this past week. This is such a massive, amazing boon for everyone in the Tribe, and has helped balance the tanking of STEEM's price recently.
As the price consistently builds again over the coming months, we will be able to start adding new members (the goal is to get all tribe members to a minimum of $20/post once per day)
For the moment, I've wanted to use TSU's power to help out as broad a spectrum of aligned content creators as we possibly can, without hurting those in the Tribe. As a start, I've made these changes to help support the conscious community in a broader way:

Delegations
3.333 MVests is equal to 1,647.157 STEEMPower at the moment. If you're curious about the connection & difference between these two things, please check out my 2 Minute Steemit Tip on the topic.
I plan to add @familyprotection, @freedomtribe, and other communities as the curation rewards stack up in the @TribeSteemUp account.

Curation Trails followed (thanks to @SteemAuto)
I just added @InformationWar & @NaturalMedicine today, and will be bumping them up to 1% after a few days assuming it hasn't had a negative effect on the stability of @TribeSteemUp's voting power. I am definitely open to following more aligned curation trails as long as things stay balanced and it isn't taking away from TSU.

Maximize your curation rewards!
@TribeSteemUp is following all three of the above curation trails with a 1 minute delay, meaning that if you follow any of those trails with 0 delay, you'll get some boosted curation rewards, while supporting wonderful content!

Community Accounts Voted On:
These will also be expanded as possible as well. Ideally, my goal is to support all the communities that are really aligned in all 3 of these ways, and it seems totally possible as TSU continues to grow, and as the 1Up system (thanks to @flauwy & @stoodkev) changes how communities function on the STEEM blockchain!

Weekly Projects Supported
Each of these posts is also re-steemed by @TribeSteemUp, as are everyone's answers to the bi-weekly question (each of which receives a 33% vote)

How Labels & Identifying with terms can be helpful
I've written and talked many times about moving away from labels, identity politics, the adjectives after anarcho-, and the like. One of my key points in these talks has been the potential for labels to restrict or limit us. By defining ourselves as one thing, we are excluding the possibility of all the other things we could be, especially when people become attached to and dogmatic about their labels.
Ever in an effort to expand & learn, to find more balance & synthesis in life, let's look at it from another angle. I recently wrote about archetypes in Real Life: The RPG, and it got me thinking of the power that can come with identifying ourselves as _____, when they are open-ended, descriptive labels. Identifying with known Sci-Fi, fantasy, or RPG archetypes, astrological archetypes, and psychological archetypes can help others to understand us better, and can help us to embody the best of what we want to be. There can also be a lot of fun in highlighting things that others may think incompatible yet which fit together wonderfully...
I am an anarchist environmentalist, a mutualist entrepreneur, a technomancer druid, a knife-wielding vegan, a minimalist book-collector, a Taurus, a Wood Dragon, a Manifesting Generator, a chef, a student, a healer, a life optimization facilitator, a transformational geek, an ecosexual, sapiosexual, demisexual, gynesexual, often asexual... universal consciousness experiencing Real Life in the body of a human.

Recommended Reading!
I'm about to dive into Excession, my fourth book in Ian M Banks' world-renowned Culture Series. I have read a TON of science fiction & fantasy in my time, and for the last half-decade I have focused heavily on authors who integrate anarchist philosophy, cooperative (versus competitive) societies, mindful cultures, and various other things that I want to see in the world, and thus want people to visualize (as happens when we read books).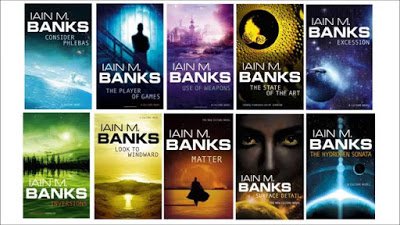 Image Source (and a great write-up of the series)
The Culture Series is hands-down some of the best science fiction I've ever read, and it revolves around the galaxy-spanning Culture, an anarcho-mutualist society where humans & AIs are each sovereign individuals, money and buying/selling are basically unknown except as anthropological concepts, everyone gets everything they need, death is relatively unnecessary, creativity is limitless, and nobody has to do anything they don't want to.
These books do an AMAZING job showing what is possible if we move forward with the principles of anarchist voluntaryism, and the tools of open-source biomimicry. Ever wondered what Star Trek would look like if it wasn't statist? Or what we could build off concepts like the Venus Project and the Zeitgeist Movement? I cannot recommend these books highly enough, and they are absolutely the sort of media that will help us bring the masses into alignment.
---
---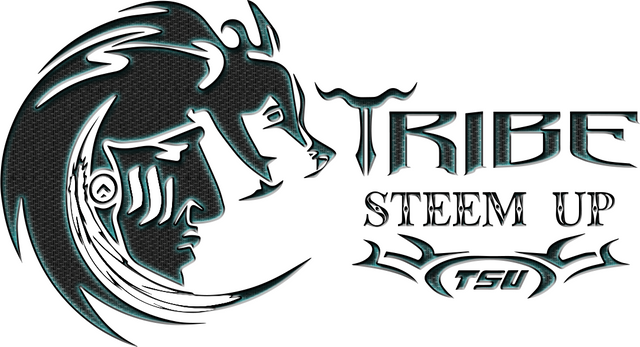 ---
---
If you enjoyed this, you may enjoy some of these highlights of my blog:
"Greatest Hits/Table of Contents" of my first 2 years on Steemit
You've Created Your Steemit Account and You're Ready to Get Started... What Now? [New Steemians Start-Up Guide]
The 8 Pillars of @TribeSteemUp: Clarification, Refinement, and Re-Casting the Spell
The Status, Vision, and Needs of Real Life: The Role-Playing Game
Be Empowered Official Announcement & Website Launch - 3 Days of Steem-Powered, Holistic Empowerment
---
---