The Weeping Willow for Tree Tuesday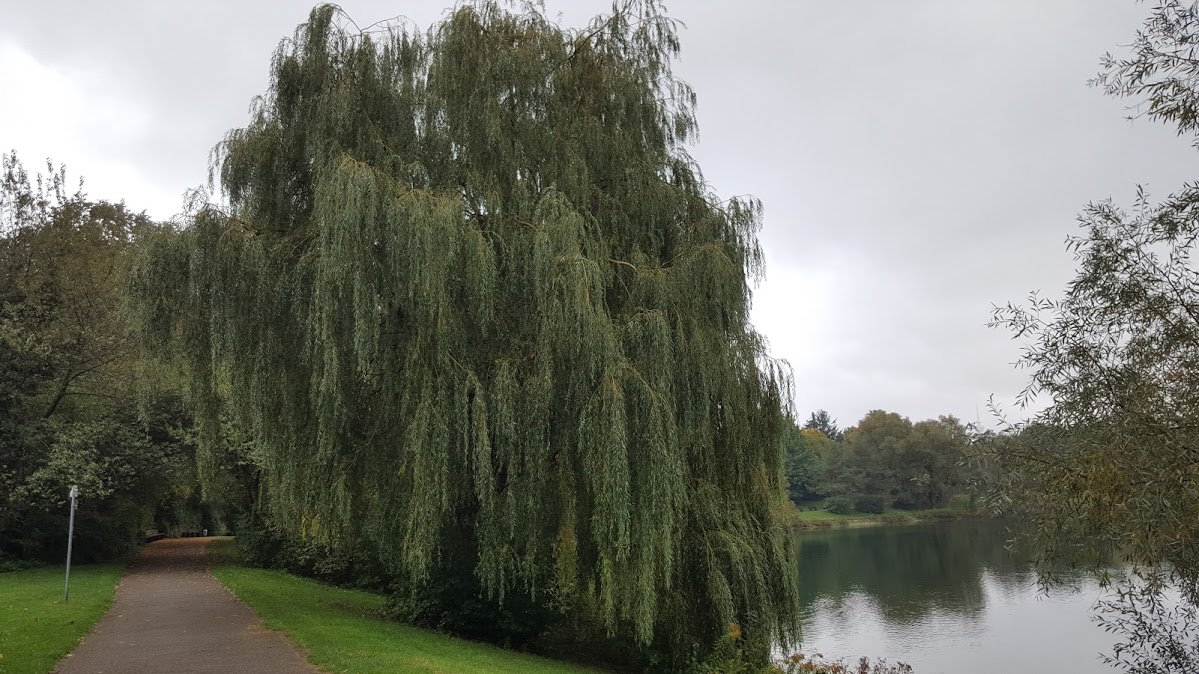 Tree Tuesday
It is the day of nature again - Tuesday required trees - I have three photos this time for you. At the end two tree captures alongside a little creek called Pfrimm in my City of Birth. If you know the tree names feel free to comment them below. The first photos shows a weeping willow from my Munich lake - you know which one.
The Weeping Willow
The gorgeous weeping willow is one of my favourite trees since my young days. We used to play with the tree's limbs and used it as hideout too. Fun days of the past. The willow comes originally from Northern China, but got cultivated for the world, especially it is a popular and common tree in South West Asia and Europe after it has been traded along the Silk Road centuries ago.
Submit your Tree Beauties too
Sure @old-guy-photos loves to see even more of your Trees today as host, creator and owner of this lovely challenge. Don't be shy and post them by using the TreeTuesday tag. Have a nice Day.