All through the neighborhood, the Bradford Pear trees are sporting their white blossoms and almost begging to be photographed, so that makes me think of
#treetuesday
, initiated by
@old-guy-photos
. This row of several trees is especially beautiful this time of year, and only a half-mile from where I currently live.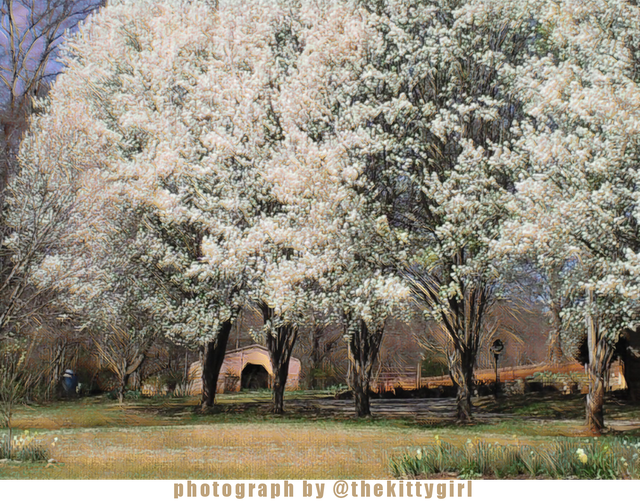 This tree is one of many cultivars ['Bradford'] of the Callery pear (Pyrus calleryana) which is native to China and Vietnam. It was brought to other parts of the world (152 different counties ) because of its beauty, hardiness, as well as tolerance of various "soil types, drainage levels, and soil acidity." [1] However, the trees have proven to be an invasive species in some areas because they can reproduce prolifically under certain conditions.
The various cultivars are generally themselves self-incompatible, unable to produce fertile seeds when self-pollinated, or cross-pollinated with another tree of the same cultivar. However, if different cultivars of Callery pears are grown in proximity (within insect-pollination distance, about 300 ft or 100 m), they often produce fertile seeds that can sprout and establish wherever they are dispersed. [1]
There is a factory nearby that takes wool and makes end-user products from it. The entrance road to the factory is lined with Bradford Pear trees, which resembles little balls of wool from a distance, so I jokingly refer to them as "Wool Trees." 😁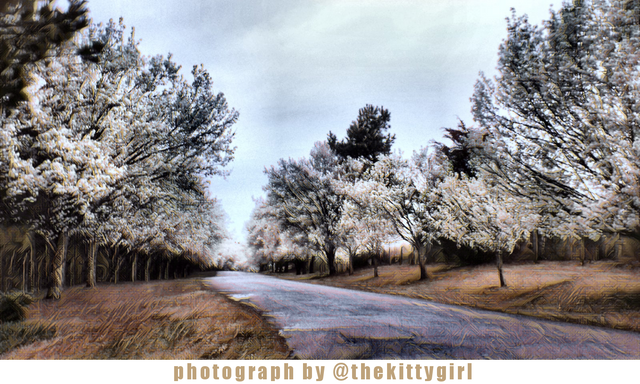 😊
SOURCES
   1 Wikipedia: Pyrus calleryana





20-Mar-2019