Here's a few sunlit fall leaves for this #treetuesday by @old-guy-photos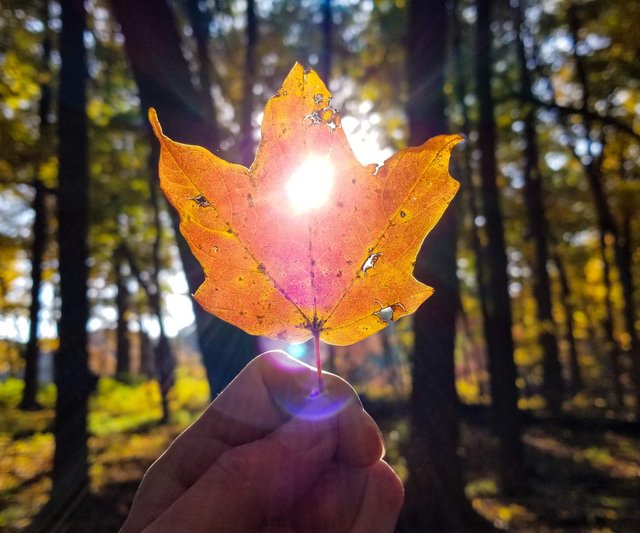 Here's a nice orange maple leaf being backlit by the sun. The sun is shining through a tiny hole in the leaf.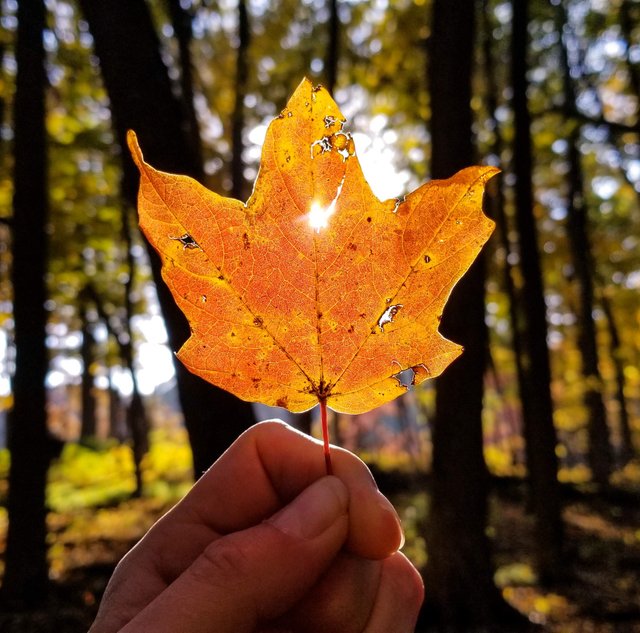 I had to get another shot of this leaf with a different backlighting.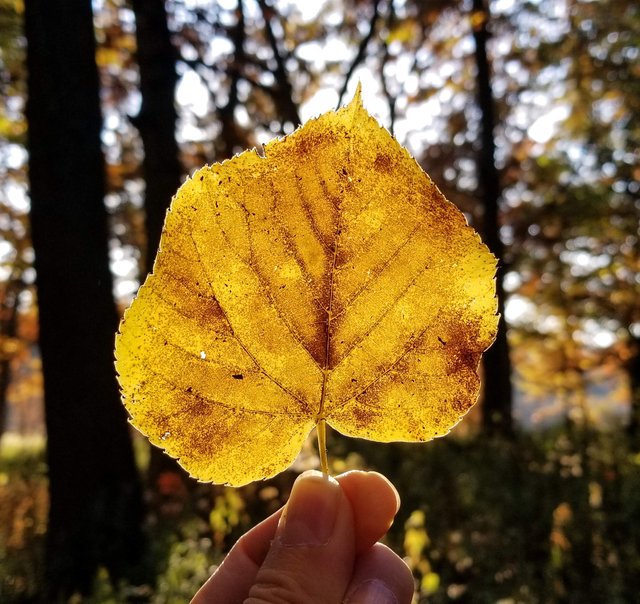 Here's a backlit poplar leaf looking nice and yellow.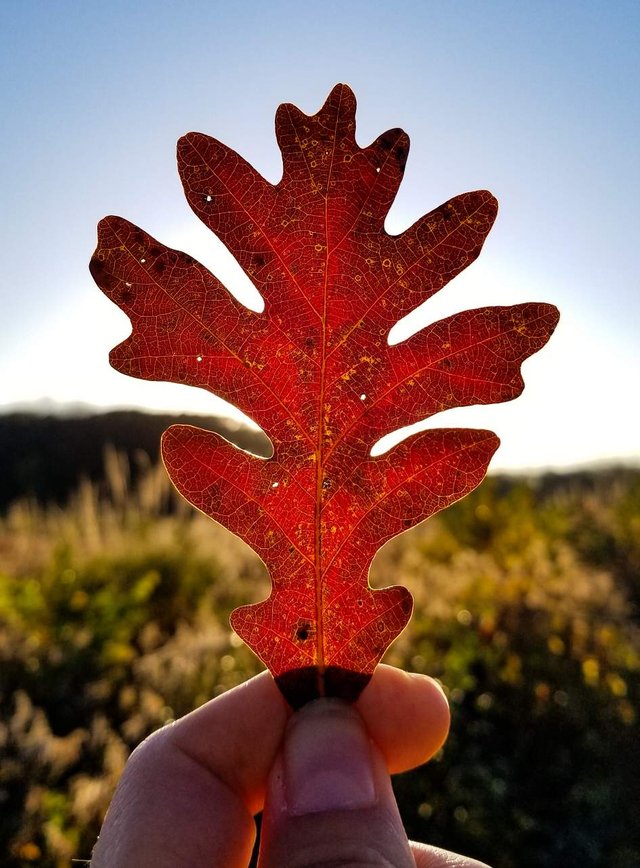 A backlit oak leaf nice and red. The veins really show up well on this one.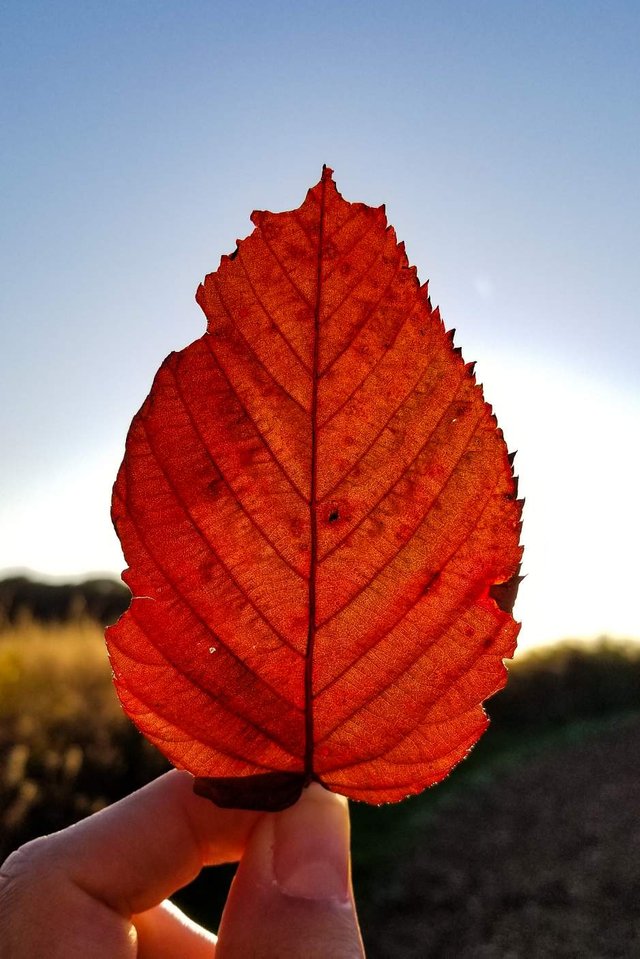 I'm not sure what leaf this is, possibly some kind of thorn bush. This one was even more red than the oak.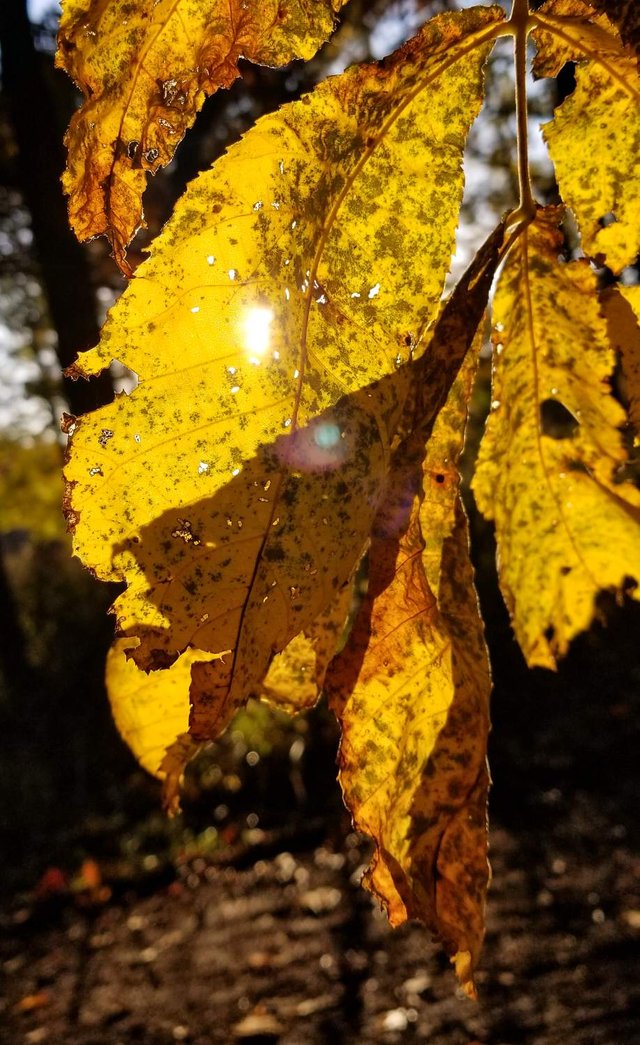 Not sure of what this leaf is either, its a smaller sized plant.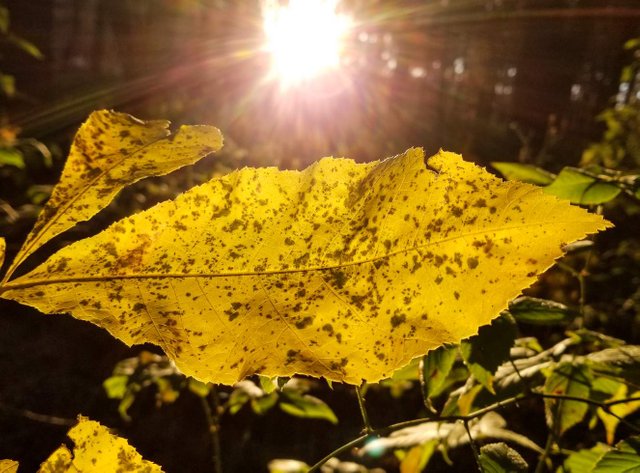 Another shot of the yellow with the sun piercing through the forest.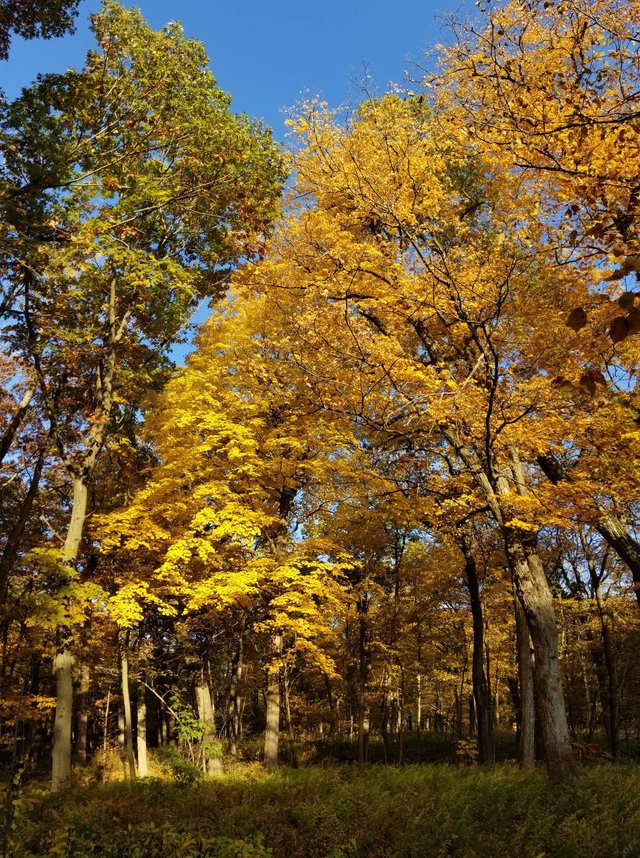 Now for some fall panoramas. The gold highlights really pop where the sun is hitting against the dark forest background.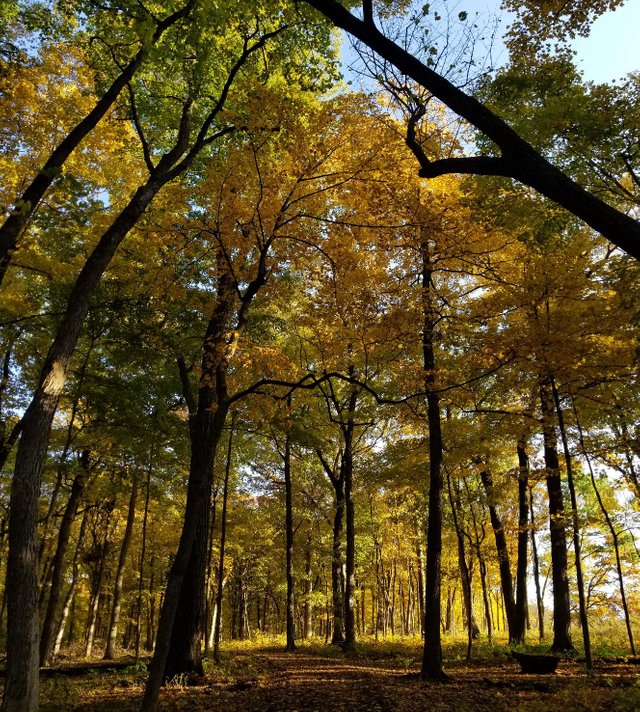 An open field to the right is letting in alot of light.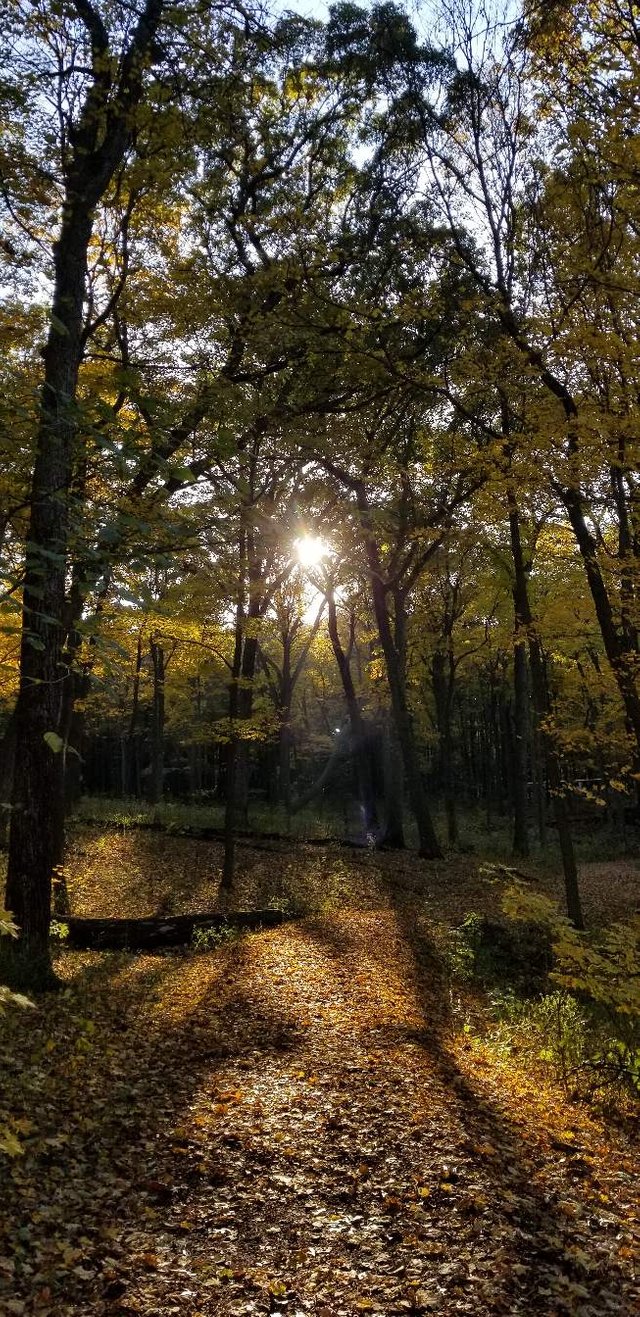 The ground is covered in leaves with a sunray peaking through. In the distance a cloud of insects is getting lit by the sun.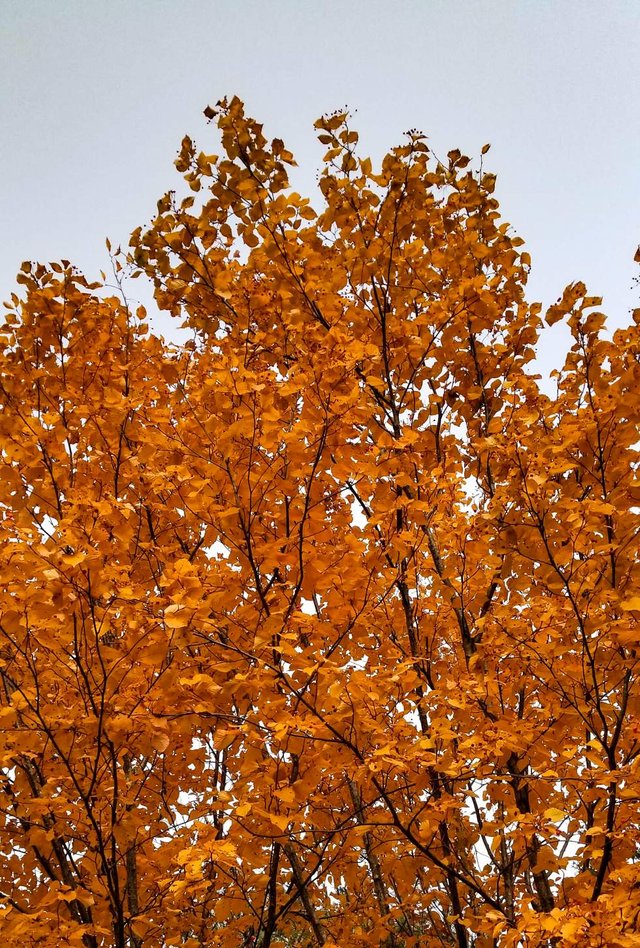 This tree was firey orange.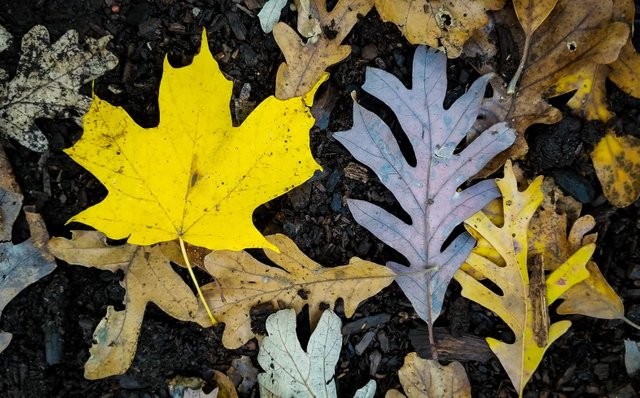 Nice blue and yellow combo on dark soil.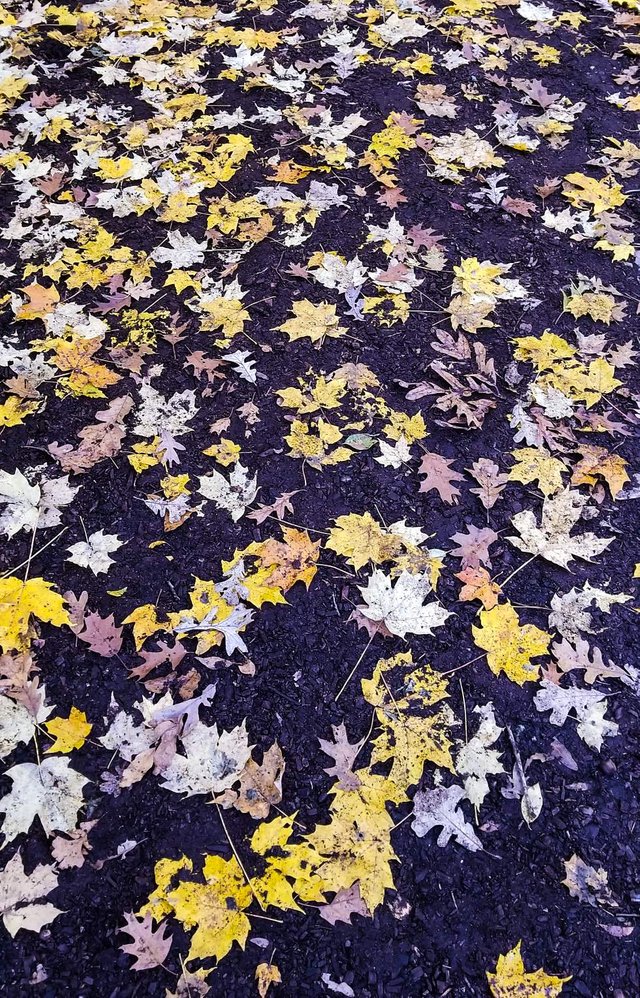 A blanket of color over the dark soil.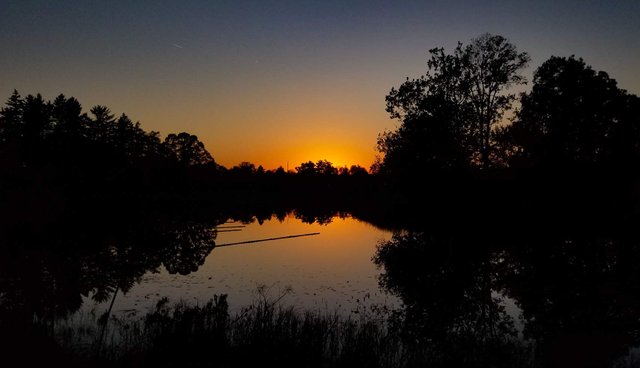 The sunset of the forest bathing day. Happy #treetuesday
Posted using Partiko Android