A little late for #TreeTuesday, the tag created by @old-guy-photos, because the program I normally post with wouldn't upload my photos despite a restart and a server change. But, better late than never, here are two tree images with a twist. There, in the background of the first photo, you can see the two palm trees that dominate the second picture.
Another thing that's unique about these photographs is the lo-fi quality, courtesy of a $12.75 plastic lens. These images were captured with a Holga lens, adapted to fit a Canon DSLR. This piece of Chinese plastic allows DSLR users to capture images with all the unique qualities of a Holga film camera, soft focus, vignetting, chromatic aberration...everything but light leaks. To further the vintage look, I used "cross-process" settings in the color curves on GIMP. I think my DSLR has a "toy camera" setting, but it's fun to capture the image that way instead by using a true toy lens. I've barely had the lens 24 hours, and I'm not used to the focusing yet - 4 settings (portrait, small group, large group, mountain). Every picture I took of flowers came out blurry. I'm going to have to start using "live view" and move closer and further away to get better focus. Anyway, it's a pretty cool lens for just a few bucks.
1/100 sec - ISO 1600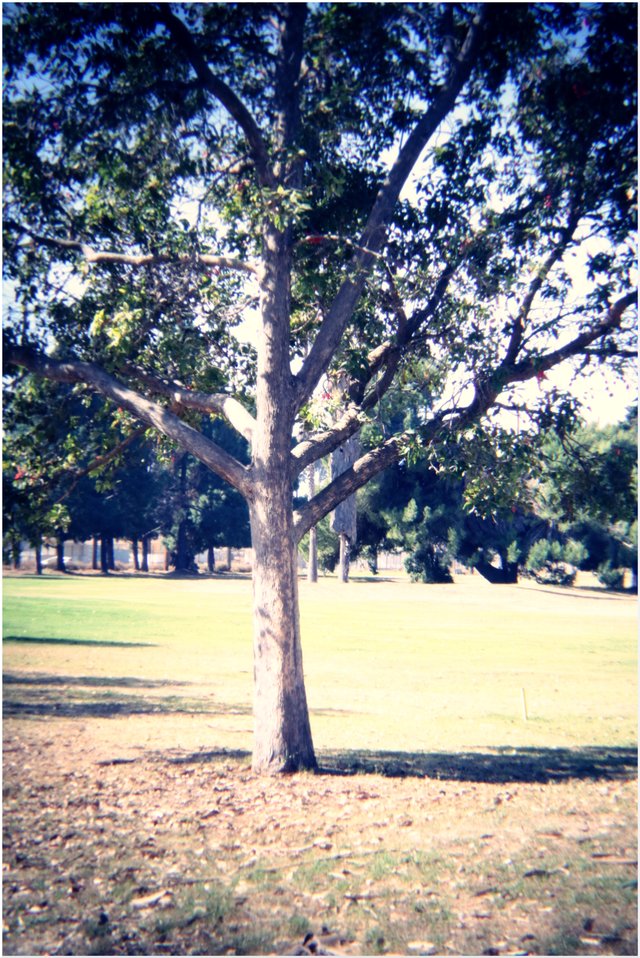 1/100 sec - ISO 250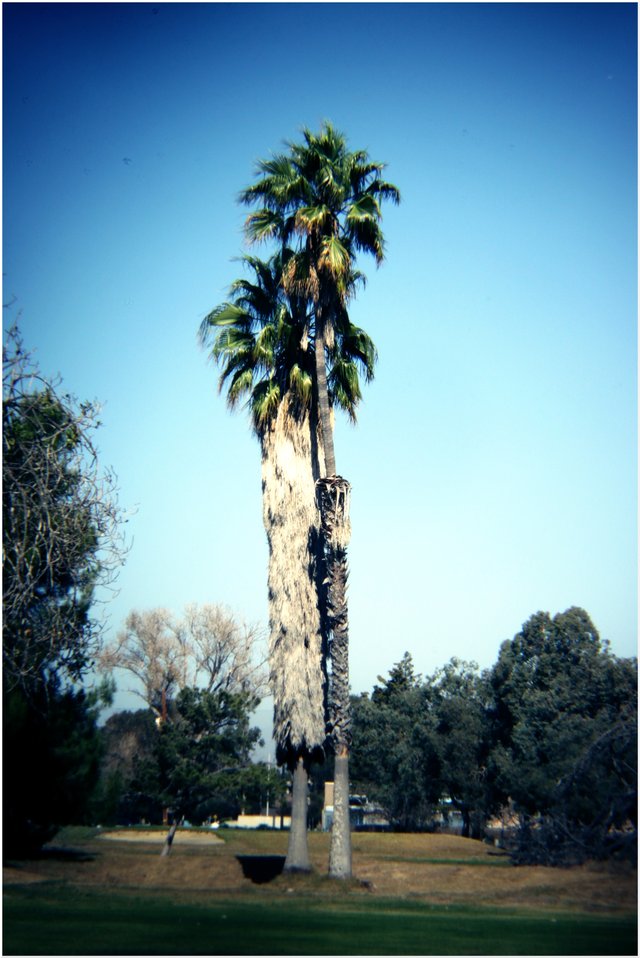 Please click on the images to view them full screen!
Original photographs by @kunschj. All rights reserved
| | |
| --- | --- |
| Camera | Canon EOS 80D |
| Lens | Holga 60mm f/8 lens |
| Editing Software | GIMP |
| Location | Port Hueneme, California |
---

Thanks @otage for my name in blacktop alphabet!
---