Such a Beautiful Tree.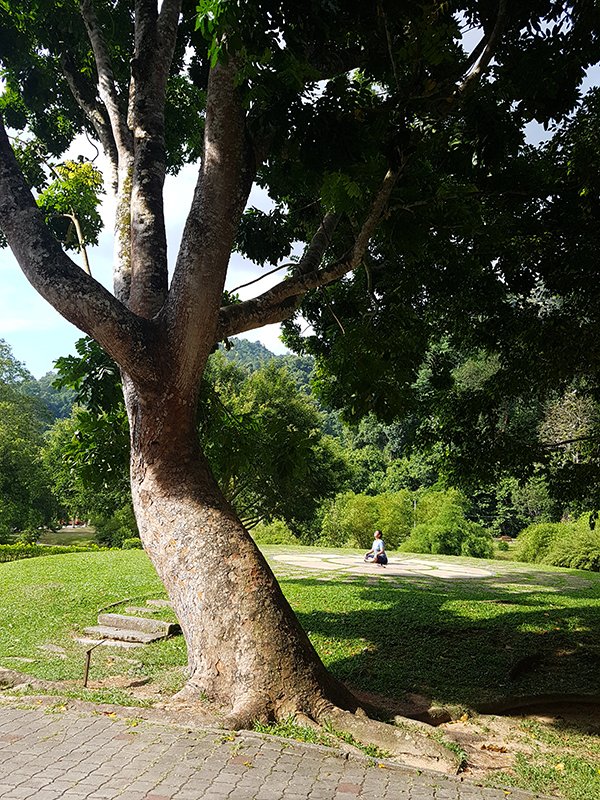 I love this scene, Rose (@roselifecoach) was doing Yoga at the far end circle there. As if accompanied by this giant Mahogany tree, giving her the pavement towards the stone circle, giving her space and place, letting her be united with mother earth.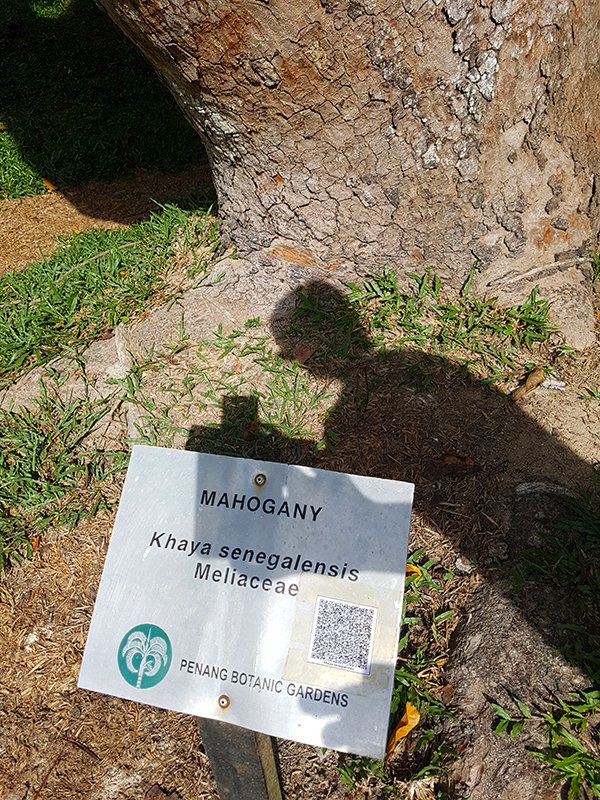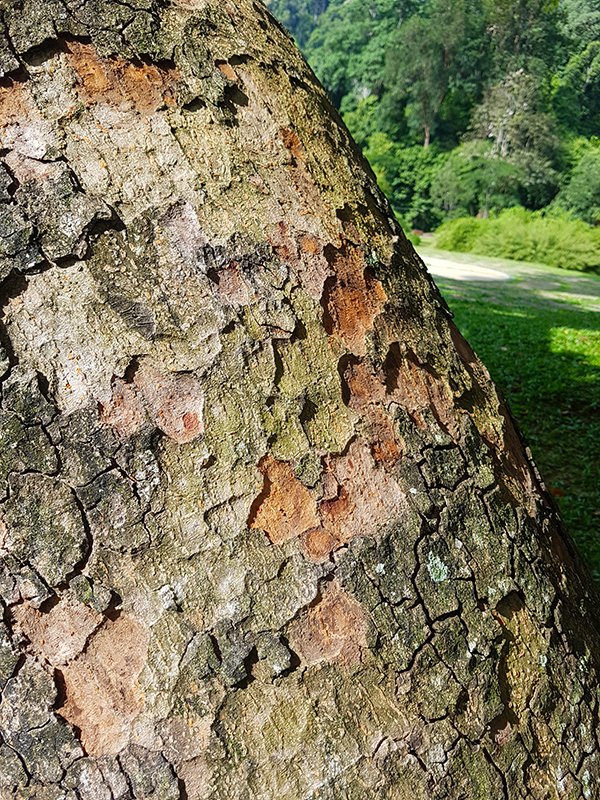 Yes, this tree is Mahogany, as written on the sign. I can't imagine how old is this tree already, looking at the crack of the skin, I would say he is pretty much aged! I love looking and touching trees like these.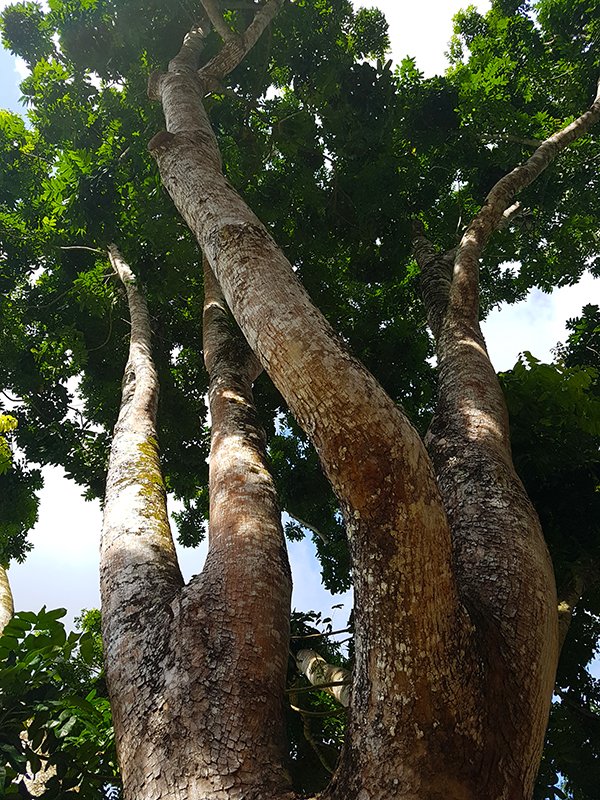 This one looks like there are 2 people hanging upside down from the tree!
The the photo below, showing the root reaching out from the thick stone pavement as if nothing can contain them from reaching out for the Sun light. I particularly have a soft spot for this one, the root looks so strong and yet fragile as if a worm that might get squash by the footsteps of human one of these days.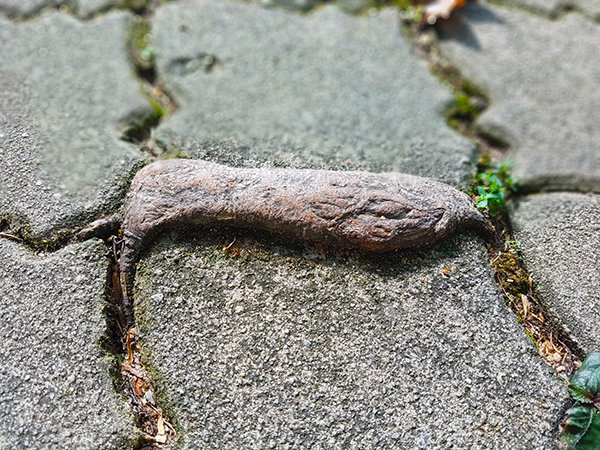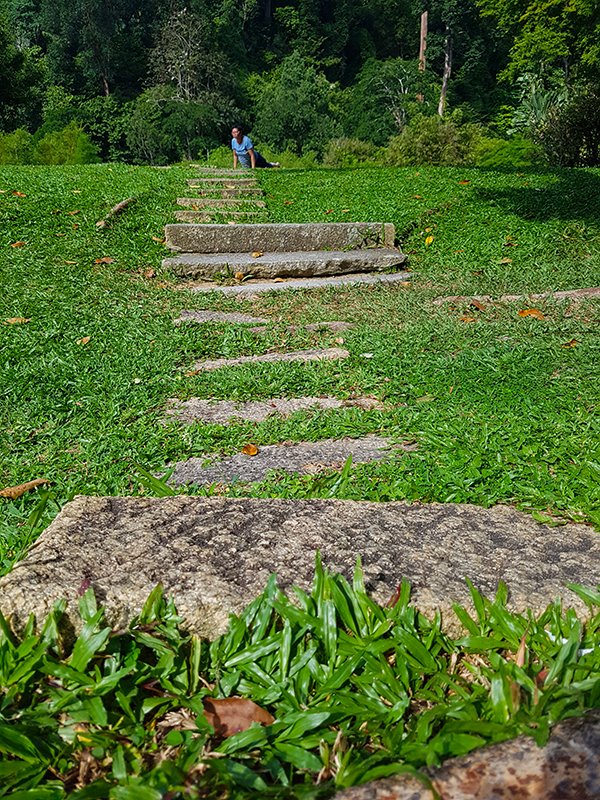 The giant root have moved the actual pavement that was once put there by the humans. Showing how old and long it has resided there and just might still be there long after the humans that have made a footprint there today passed on. Nature, don't you just love them!
I hope you enjoy this week's tree presented. Until next time, have a great week ahead!

All photos were taken with my Samsung Galaxy S7 Edge.

Thank you for stopping by, this is a place where I can share the things I enjoy in life, art, gardening, nature, foods. This is why my divider above are filled with all the different kind of icons that I love doing. I hope you enjoy my post so far, leave me a comment if you like.
谢谢您的到访,这里是个我可以分享关于我所喜爱的生活,包括艺术,园艺,大自然,食物等等的地方。 这就是为什么我上面的页脚全都是我喜欢做的不同类型的图标。 我希望您喜欢我的帖子,如果您喜欢,不妨留下您的评语。
Proud Member of:

Proud curator and editor of #cn-malaysia